Upcycle & Change
instead of throwing away and buying new
Do you still have old furniture that doesn't really fit into your home anymore? Don't throw it away - most old wooden furniture is still too good to say goodbye to. Just paint them instead! In this way, you not only avoid creating new waste, but also give old furniture a new life.
Our promise for sustainability
We get a little better every day
Reduce ourcarbon footprint. For our products, we pay attention to short delivery routes as well as sustainable production. Even existing products are constantly being improved in production and delivery. We already try to produce all our products in Germany and direct neighbouring countries. We do not use long transport routes from overseas. We also recommend painting as a resource-saving way to beautify your home. The production of new furniture also producesCO2, as does the subsequent destruction of old furniture.
Plastic-free as far as possible. If you lookaround our shop, you will unfortunately still find one or two products made of plastic here and there. We are continuously working on banning plastic and plastics from our range completely - as long as we find better alternatives that are superior both in terms ofCO2 footprint and product characteristics. To do this, we put our time into research and go in search of environmentally conscious manufacturers with whom we share our values and vision for the future. For every kilo of plastic we sell, we offset with Everwave and gradually rid our rivers of plastic waste.
Using our own and greener energy sources. In our office, we get our energy from solar panels on our roof. We also want to implement this in our logistics warehouse. The production of our MissPompadour Paints relies on heat-cold storage to warm or cool the building using geothermal energy.
Donations instead of discount battles. We regularly combine our own discount campaigns with fundraising. Everyone knows Black Friday - the last week in November when every retailer lures customers with discounts and savings. Why not use this promotion to raise money for a good cause? Instead of Black Friday, MissPompadour offers Better Friday. We donate a portion of our sales - and still give our customers discounts. Our wish is to motivate other retailers to do the same.
Colour can really be sustainable? It sure can! First of all, our colours enhance your walls and furniture. So you always have a new living experience. The raw materials needed for our bases wax within the lifetime of our paints. This means that raw materials are consumed and returned to the cycle.
Our MissPompadour Paints are produced consciously & sustainably from step 1 - although they are a chemical product. Because one no longer excludes the other these days.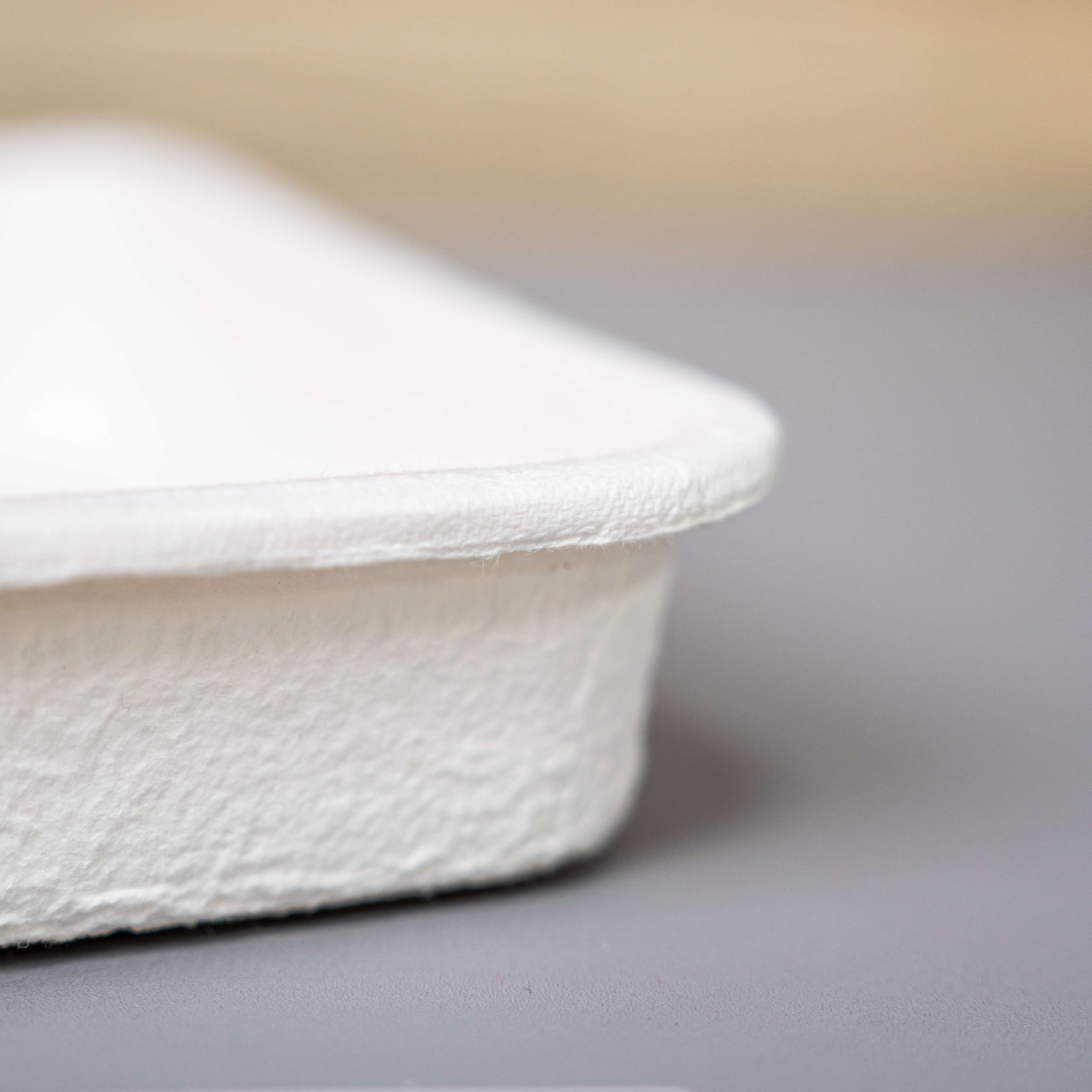 Focus on sustainability
Highest quality for a long lifetime
Production from and with renewable raw materials
Use of renewable energy sources for production
Recycling of residual materials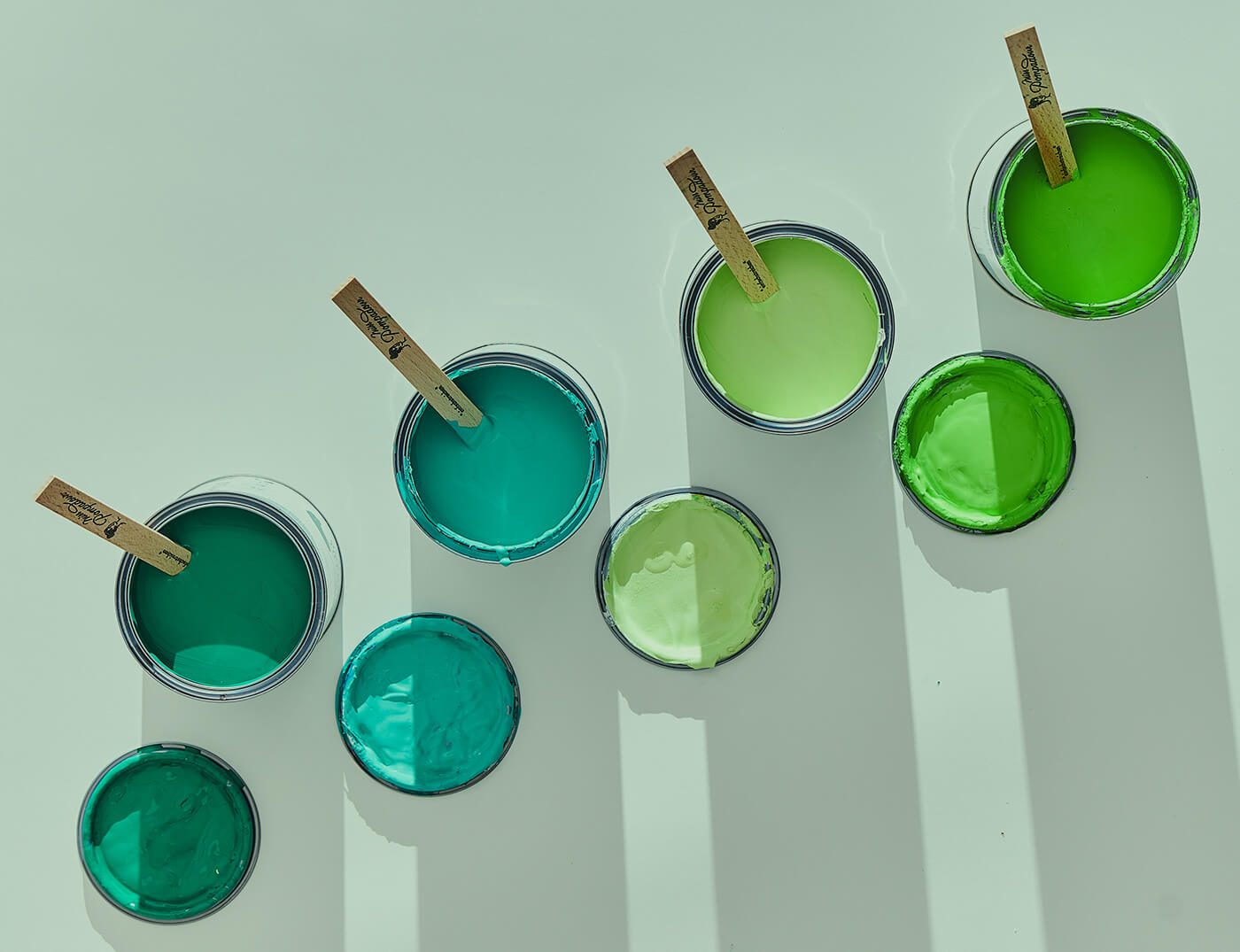 Made in Europe
Production in Germany & direct neighbouring countries
ReducedCO2 footprint due to short transport routes
Production with highest EU standards for quality and sustainability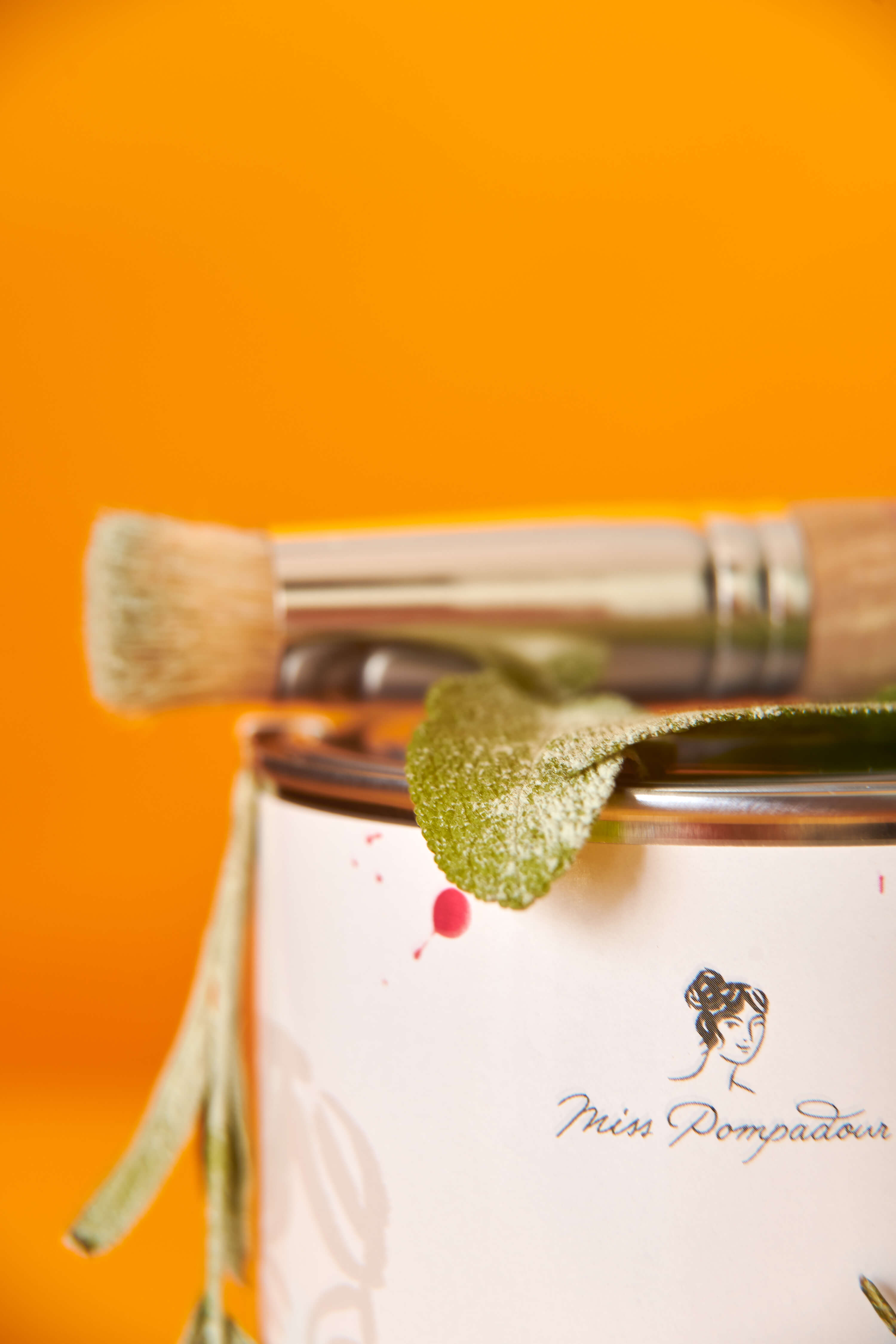 Plant-based paint
Up to 60% bio-based raw materials and renewable binders
Fillers from second generation biomass
Recycling of by-products from edible oil production
Water-based and safe for you and your environment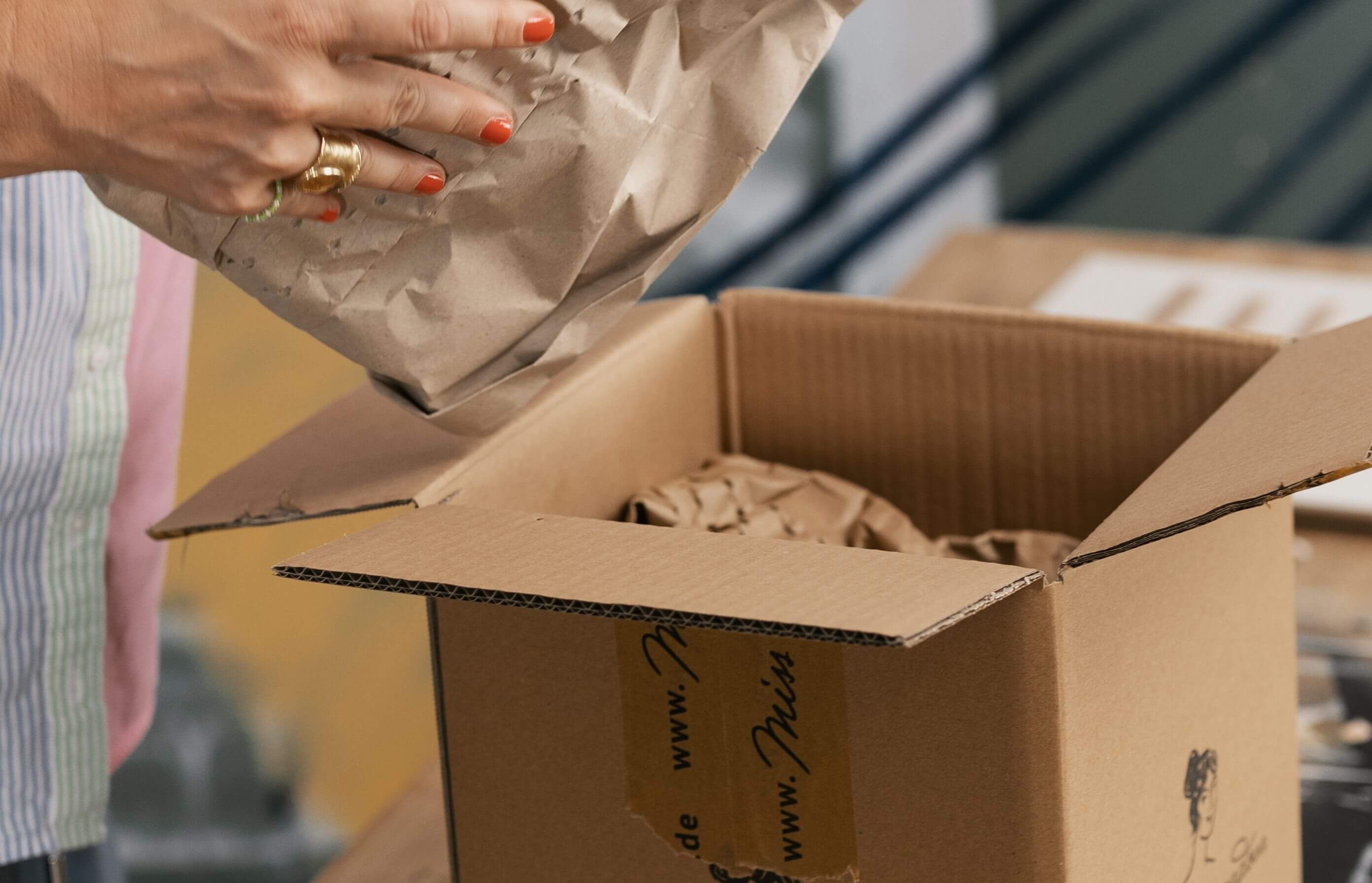 Shipping
Plastic-free
Packaging made from recycled and recyclable material
Climate neutral with DHL-GoGreen
CO2-free same-day delivery in some major cities
Our colours & varnishes
High quality with conscious raw materials
varnishes and colours consist of many different components, which can quickly become confusing for the consumer. Often, these are not even declared on the cans.
With us, you will find everything listed in detail, because we feel that transparency is particularly important when it comes to paints that contain allergens and chemicals. Our customer service team will be happy to provide you with the data sheets on request.
Water
Edible oil in 2nd cycle
VOC-free in base and pigment
Responsibly produced
No additional raw material cultivation necessary
That does not come into the can for us

There are usually many typical, harmful ingredients in paints and varnishesn. We do without anything that is not really necessary and can be replaced by other, more environmentally friendly ingredients.
Solvents, or VOCs (Volatile Organic Compounds), are volatile organic compounds that contain carbon. They can have short- or long-term health effects and are usually the reason why the varnish or paint smells so unpleasant.
If a paint is labelled VOC-free, the amount is below the limit of the European standard.
Most of our products contain much less VOC than the legal limit.We don't want you to have to worry about solvents when painting your furniture and walls - and yet we can ensure the highest quality and durability of the paints.
That's why both our paints and pigments are water-based and VOC-free. This means that you won't breathe in any vapours when painting or when the paint is drying, and you can safely return to the painted room without having to wait long.
Oil has a bad reputation - and that is not surprising. Considering that its procurement and use are harmful to the environment in every way. The extraction of this finite raw material causes the clearing of forests, pollution of the oceans and species extinction. This behaviour is not particularly sustainable - especially since it takes several million years for this raw material to "grow back".

Varnishes with synthetic resin are great: they cover well, are easy to apply and have a high resistance. However, they are less convincing from a health point of view. You pay for the good properties of synthetic resin varnishes with toxic and harmful ingredients. They irritate mucous membranes, which is why you must wear mouth and nose protection when working with them. The vapours from these varnishes can last for several weeks and they must be disposed of properly.
Our brushes
Handmade & Made in Germany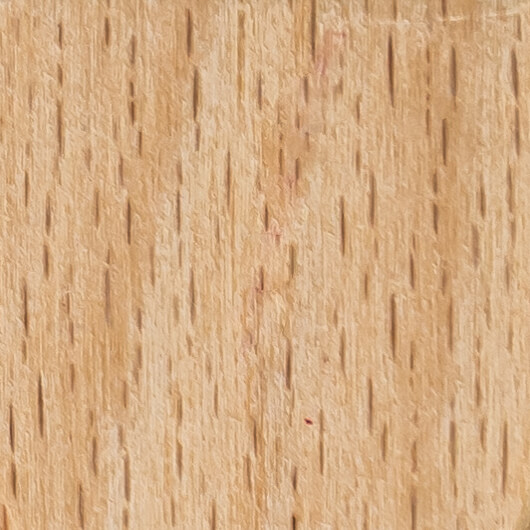 FSC certified wood
- The wood for our brushes comes from responsibly managed forests.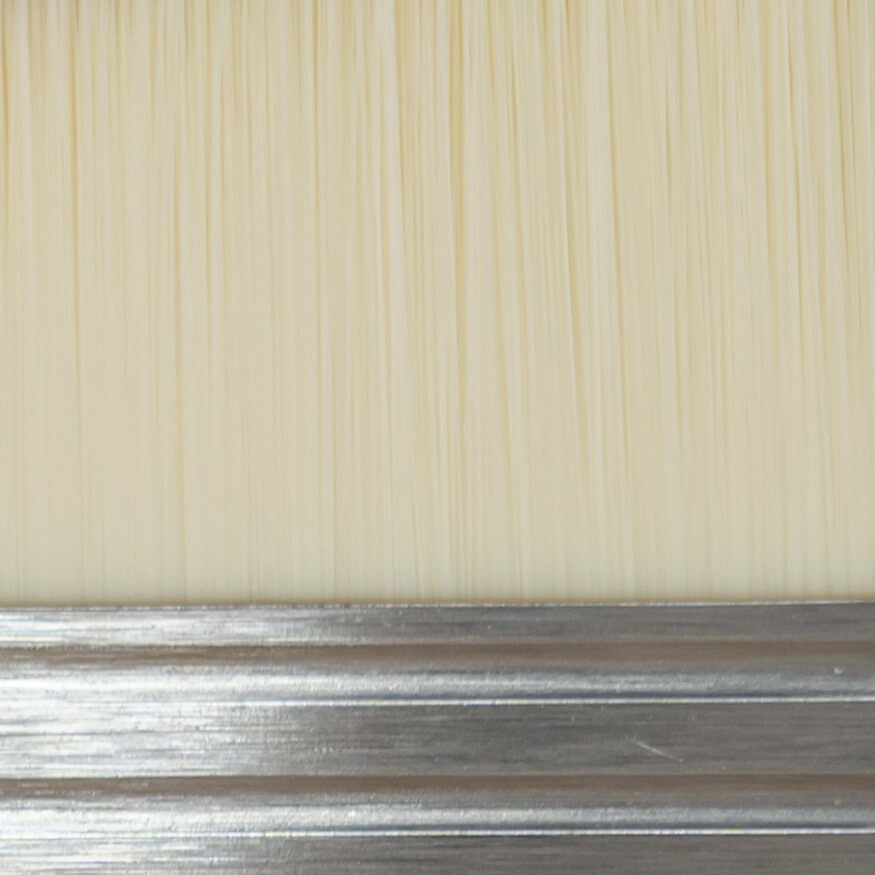 Synthetic hair
- Not only does this make our brush vegan, but it is also more suitable for spreading water-based paints.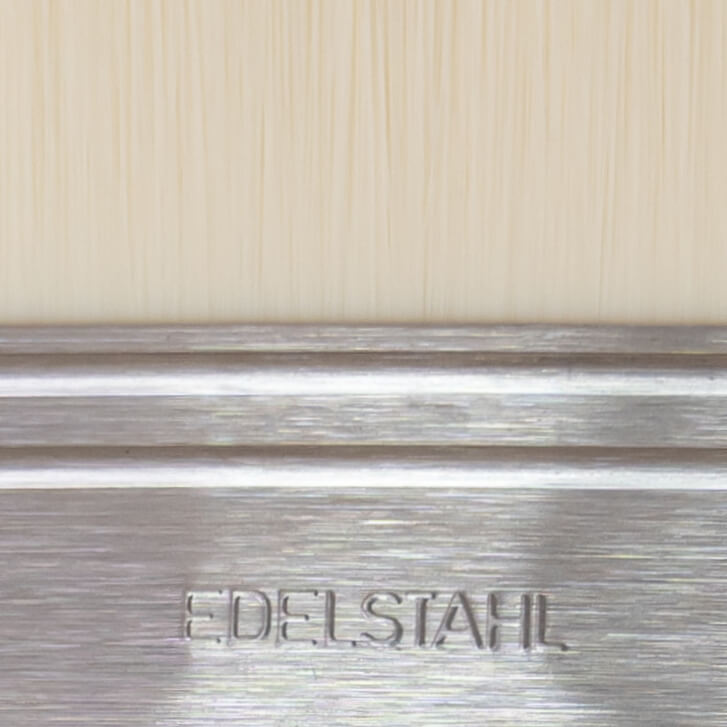 Stainless steel
- The stainless steel trim ensures long durability.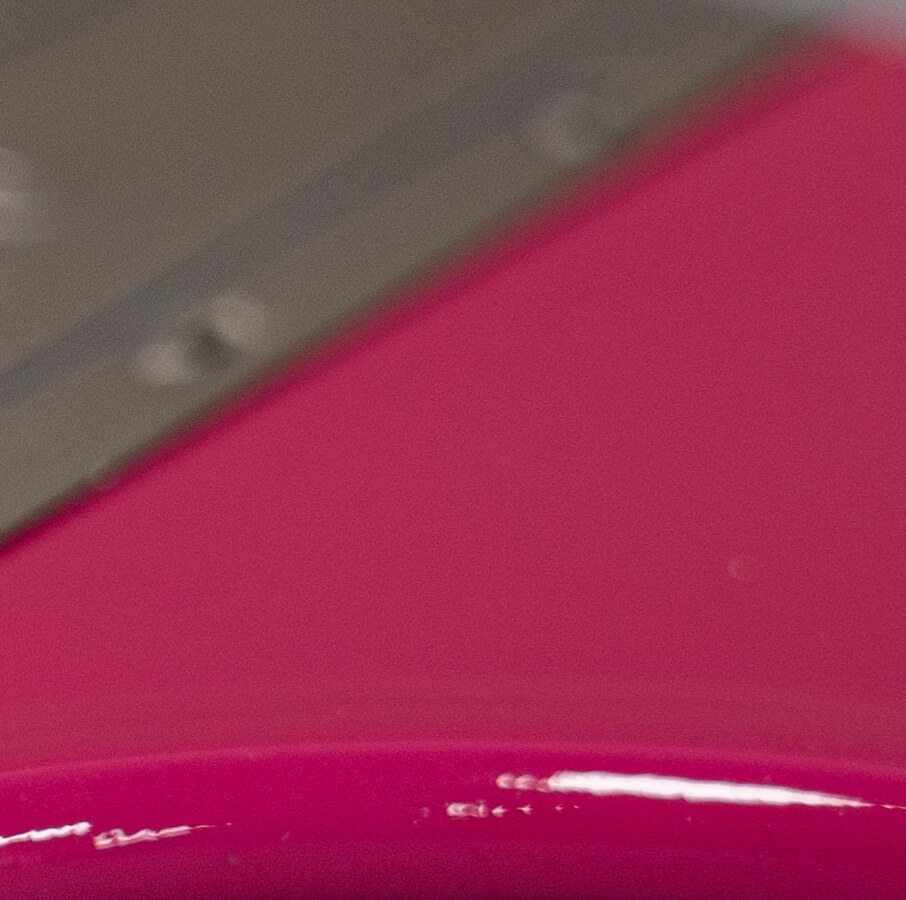 Saliva-proof varnish
- The handles are painted with EN71 - part 3 compliant varnishesn.
Social and sustainable action are intertwined at our company. Working environment, opportunities, job security and compatibility of family and pet are important pillars of everyday life for us.
Remote work and home office - life-changing for parents with children, employees with pets or colleagues abroad. Whether in Portugal or Brandenburg - anyone can work from home with us
Employment of employees who have little or no chance on the 1st labour market. Everyone can make a career with us
We opt for a deliberately high proportion of women and fair wages for everyone

Flexibility in the office and flexible working time models. We offer our employees individual shift distributions and an individual number of hours. Whether full time, part time or something in between - everyone has the chance to express their own needs. When we are not working from home and are in the office, we are absolutely flexible with dogs here too - so we always have a little office dog pack around :)
We combine discount campaigns with donations - we replace the annual discount battle on Black Friday with a Better Friday and donate to really important social institutions
As you have probably already noticed, we attach great importance to doing our best with regard to people and the environment. Of course, our priorities also include satisfied employees.
This works for us through flat hierarchies, good accessibility across all instances and opportunities for further development. We always give our team members the chance to wax and grow with us. The option to make the best use of one's respective skills is a matter of course for us.
Using our own energy: Good weather doesn't just put us in a good mood - we take advantage of this opportunity and fill up the energy storage of our solar panels. After all, why use finite energy sources when our office can also be powered by renewable energy?
We save way: As in any company, we also meet regularly to keep up to date and network with each other. Since our employees are spread all over Germany, and some of them live abroad, this is particularly important. But we also make a point of not extending our travel times unnecessarily. For the few face-to-face meetings, we always travel by train - and thus avoid unnecessary car journeys as much as possible

Making one out of two: Having started with two camps, we quickly decided to merge them. This saves us the transfer from one warehouse to the other to bring orders together and unnecessary kilometres to drive every day. What has become of the empty warehouse? We built our studio there and no longer have to drive our material to a third location.

Marketing flyers, but balanced: We try to do without paper and advertising in our packages - but we can't do completely without printed products and paper. That's why we invest in printing that offsets the resultingCO2 emissions. With every flyer order, a separate portion goes to certified climate projects. In addition, we choose paper types that come from sustainable forestry and are PEFC-certified.
With our paints and varnishesn we support you in designing your home simply and in giving one or the other piece of furniture a new chance. Often, just a little paint is enough to breathe life back into once beloved furniture

Does it make sense to exchange your good kitchen for a new one if you just don't like the colour anymore? Do you really need all the seasonal decorations that only gather dust and are made of plastic and that you get tired of far too quickly? Does the old real wood chest of drawers have to go to the bulky waste to be replaced by a cheap model made of chipboard?
MissPompadour says: No! - Our solution? Simply paint it!
Re-use, recycle & upcycle - Change instead of throwing away
Your perfect start - guide and magazine
Instructions and FAQs about painting
Colour schemes
The most beautiful colour combinations for your home