Wall Paints & Varnishes in Orange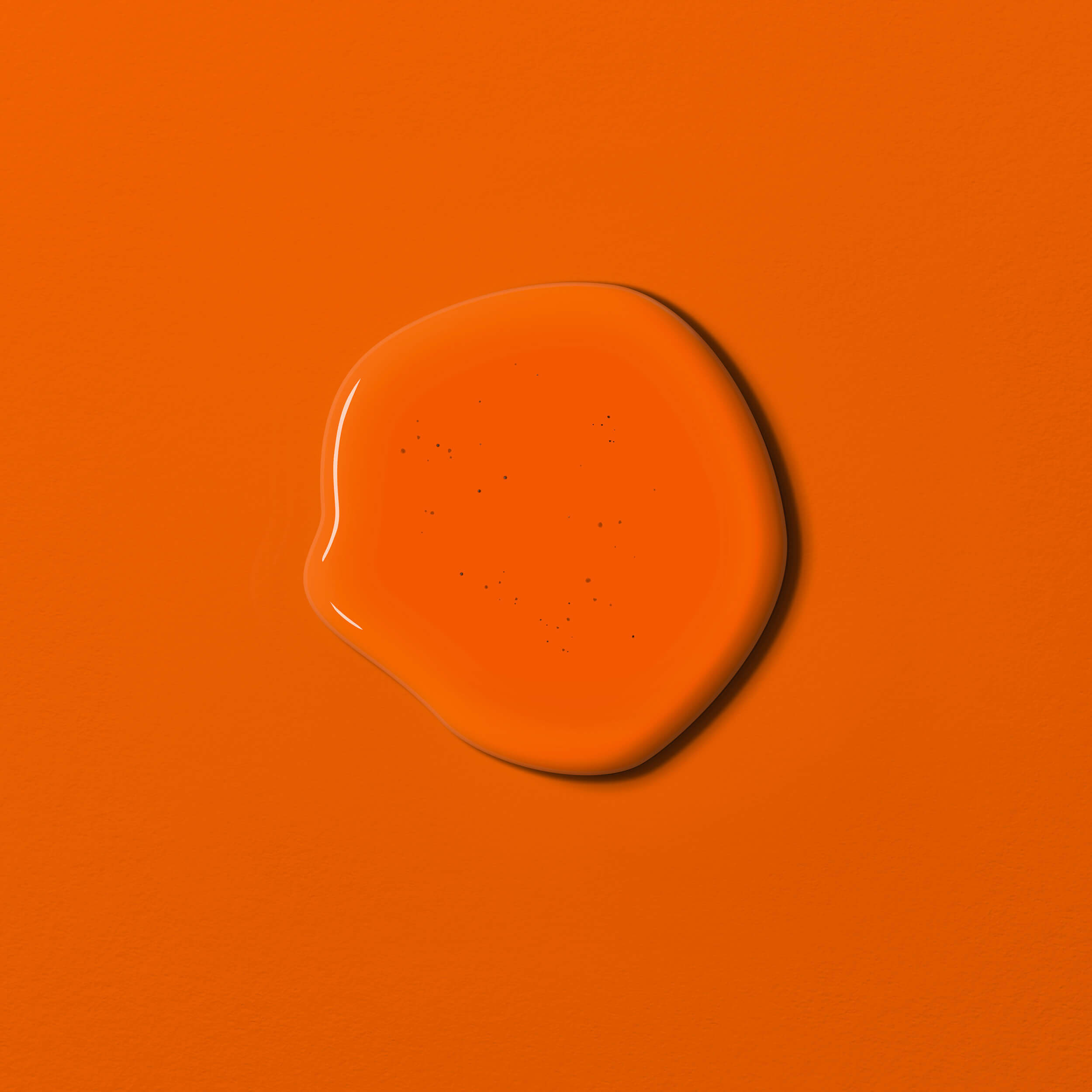 What shades of orange are there?
Like all colour shades, orange comes in different shades and gradations. It starts with an intense orange and goes all the way to a soft apricot, which is hardly perceived as a colour in its own right. The name Burnt Orange is used to describe dark orange tones that are somewhere between light brown and orange due to brown pigments.

What shades are there?
The most intense orange, which we encounter in road traffic as a signal and warning colour, can also be used as a highlight in interior design. This includes, for example, the colour shade Lolly Pop from Mylands
There are also the warm orange shades that remind us of summer and an orange grove. These include Orange with Tangerine and Orange with Goldfish by MissPompadour
Orange can also be found in the category of warm spice t ones. Here, red and brown pigment is mixed with orange, which results in particularly warm and pleasant colour shades. Orange with Chestnut from MissPompadour and Painting the Past Flowerpot are among them
If a strong orange is too intense for you, you can also go for orange pastels like Beige with Peach by MissPompadour.
The effect of orange as wall paint
When you choose a colour shade from the orange colour scheme as wall paint for a room you are designing, you bring warmth and cheerfulness into play. In addition to warmth, orange also brings freshness and thus mood-lifting moments into your home. Orange also stimulates creativity
Which rooms should be painted orange?
Although the colour is also said to have a meditative effect, it should not be painted in the bedroom because of the freshness and energy it gives.
In living areas where one would like to have joy, warmth and energy, accents in orange are a way to increase well-being. In the living room, an orange wall behind a dark brown or blue sofa is a real highlight.
Paint the walls
in the children's room orange
to create a
creative and
stimulating atmosphere. Simply use our
wall paints for stressed walls
so that the wall can withstand a lot of
wear
and tear. However, make sure that the area is not also the bedroom.
In the baby's room, on the other hand, you can relax with light, reddish orange tones. Your baby knows these colour shades from the womb.
If you are a fan of the 70s, an orange kitchen is almost a must. With a green backsplash or a green wall, you can set remarkable accents.
Tips on the trend colour orange
Because orange is a forgotten colour shade, the rediscovery of this colour is often a surprise and leads to real wow effects. Used skilfully, with the right colours, it can be used to develop your very own, individual interior design style.
Living styles and trends in orange tones
Orange is amazingly versatile: for a Mediterranean style, combine muted orange tones with white and natural tones.
For the retro style of the 60s and 70s, orange is almost a classic and revives past times together with yellow and brown tones.
If you have a moreNordic interior, use brownish orange for the Hygge and Scandy styles.
And don't forget: Orange tones in combination with deep brown and black tones are also ideal for an oriental ambience to create a mysterious atmosphere. Here, metallic tones in silver then go well with it.
Bright orange also goes wonderfully if you like a natural style of living. The combination with natural materials creates a harmonious picture and ensures successful accents.
Which colours go with orange?
Orange comes from the combination of red, which stands for energy, and yellow, which stands for cheerfulness. That's why orange as a strong contrast goes wonderfully with dark, strong colour shades. The combination with deep night blue, such as Blue with Midnight by MissPompadour or Ink by Painting the Past, is particularly spectacular. A calm green like Green with Olive can also form a very harmonious combination with a delicate orange like Orange with Salmon.


Of course, all
browns and earth tones
complement
orange in a particularly beautiful way, as was already known in the 70s. Brown with Black by MissPompadour gives a strong orange, such as Orange with Tangerine, a background against which the strong orange can shine without being overbearing
Don'
t neglect the possibility
of combining orange with
neutral tones such as
white
or
grey
. A grey of medium colour intensity, such as Grey with Black by MissPompadour, makes an atmospheric combination with a soft orange shade like Orange with Salmon. Warm white, such as White with Melting by MissPompadour, goes well with all shades of orange, while brownish shades of orange, such as Orange with Chestnut, create a Mediterranean ambience.
What can I stylishly combine orange with?
Depending on the style, natural materials such as rattan, linen or cotton go well with orange. Decorative items made of ceramics or in a metal look can further emphasise the effect. Plants in rich green tones emphasise the oriental or Mediterranean orientation of your interior. There are no limits to your imagination and creativity with this colour.
Especially in a bright living room with lots of plants, orange tones lift the mood, are inviting in a wide variety of nuances and create a good atmosphere with their cosy effect
Which colours can I order at MissPompadour?
You can find orange paint in all colour qualities: orange wood paint, orange chalk paint or emulsion paint. No matter whether you want to paint your kitchen orange, give tiles a new dressing or want a wall to shine in this cheerful colour.
Wall paints in orange
At wall paints, you can choose between the
ecological wall paint
The Valuable Wall Paint
or the
extremely robust, wipeable The Functional Wall Paint
by MissPompadour, depending on your
requirements
.

If you're looking for a
chalk paint, choose the wall emulsion from Painting the Past
.

Mylands also offers its
traditional English wall paints in strong shades of orange.
Orange varnishes for painting indoors and outdoors
Of course, you can also paint a chest of drawers or a wardrobe in orange. For this purpose, there are varnishes from MissPompadour, Painting the Past and Mylands.
Paint in different qualities & gloss levels
You can also choose between different qualities. At MissPompadour you will find the matt varnish quality Matt Varnish, at Painting the Past the matt varnish and at Mylands the Wood & Metal varnish is also available in the matt version. These qualities produce a matt, powdery surface and are suitable for areas that are only exposed to light loads.
If the surface is rather smooth, such as tiles or glass, the silk matt varnish quality is the right choice after priming with a primer. MissPompadour offers you the Eggshell Varnish, Mylands the Wood & Metal varnish in Eggshell quality and Painting the Past the Eggshell varnish
If you want to achieve a high-gloss look and give this special colour a powerful effect, choose the Wood & Metal varnish in the Gloss version from Mylands.
Buy Orange wall paint at MissPompadour Online Shop
So just dare to try the colour orange!
If you don't like it after a while, that's no problem at all. You can simply paint over all our wall paints and varnishes. Convince yourself of the unbelievable opacity with which you can really paint over any colour shade. By the
way: you can
use our
colour cards
to decide in advance which orange suits
you best.
It's also easy to find the right combination colours.