Wall Paints & Varnishes in White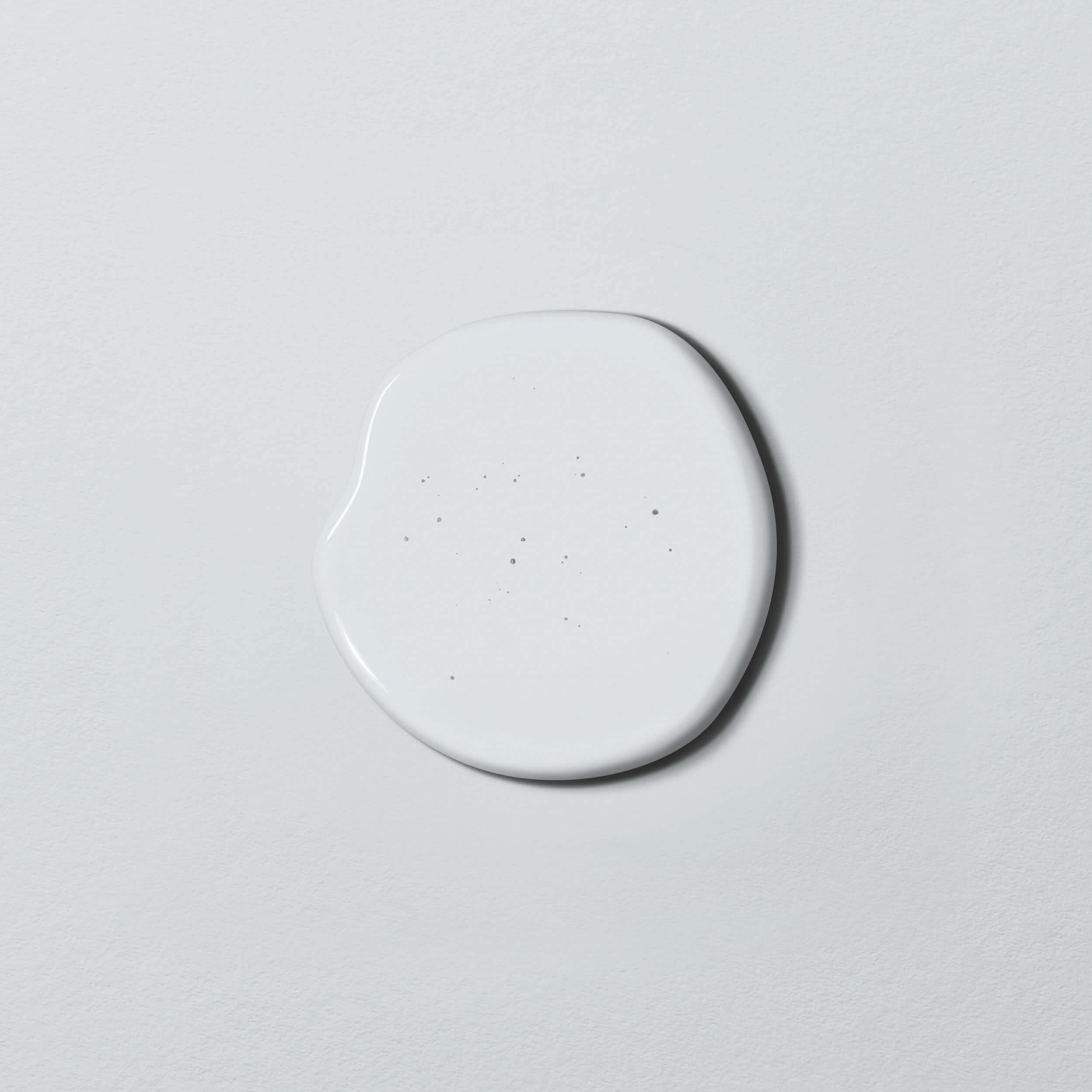 What shades of white are available?
White is available tinted with almost all tones of the colour spectrum. This results in a completely different effect of the white tone used. There are cool and warm white tones, but also neutral white without the addition of pigments.
Which nuances are there?
First, there is pure white, to which no pigments are added. This is a clear tone that does not tend in any other colour direction. Pure white can be used neutrally with all other colours. Choose MissPompadour White with White here.
If you want your white to have a friendly, cheerful a ura, choose a cream white, which has a sunny and warm effect due to the addition of yellow pigment. Typical representatives of this shade are White with Sun by MissPompadour, Holland Park by Mylands or Regency White by Painting the Past
Completely neutral shades of white, tinted with grey and yellow pig ment, are White with Melting by MissPompadour, Historical White by Painting the Past, and Whitehall by Mylands.
Cotton Street from Mylands or White with Character from MissPompadour omit the yellow pigment and are thus only mixed with grey pigment. These whites are clear and pure and softer than the pure whites.


Then, of course, there are the many whites
that
are mixed
with other
pigments
These variations include:

- Acanthus Leaf by Mylands and White with Linden Green by MissPompadour, both of which contain green pigment

-
you
will find a blue undertone
in
Blue with Snow by MissPompadour, Something Blue by Painting The Past, as well as Walpole
by
Mylands

- in White with Powder
by
MissPompadour and Holbein Chamber
by
Mylands, reddish pigments make the white shine
What effect does white have as wall paint?
The colour white is the classic wall paint, which we do not actually perceive as a colour. White stands for purity, perfection and a new beginning. With pure white, you emphasise this effect
White as a ceiling colour gives your room more visual height, walls painted with white interior paint overall enlarge your space and give it freshness. You can set different accents with your choice of white: with a warm white tone you bring the sun into your home, which makes the room look cosy. With a cool touch, you enhance the fresh and cooling effect of white, which can give the room a distant impression
Which rooms is white suitable for?
Thanks to its neutral quality, white is suitable for all rooms. Whether you want to paint your kitchen, bathroom or living room with white wall paint for interiors, or whether your staircase, children's room or bedroom needs a refresh, white interior paint is always the right choice. If you've painted a coloured accent wall, white coloured with the same pigments will always look harmonious.
Tips for classic wall paint
Because white is simply white in the imagination, it is advisable
to
consult
the colour
cards
,
especially with the fine gradations of this
colour, in order to be able to judge which colour shade will achieve the desired effect for your living situation
.
Living styles and trends in white shades
White shades are suitable for many styles of living. They go particularly well with Bauhaus-style interiors. This is because a white background effectively brings out simple, modern shapes. So that the overall impression does not appear expressionless, combine with a strong colour on a single wall or on home textiles and upholstery.
White in all its different shades and pig mentations is also used time and again in the Shabby and vintage styles.
In the country house style, white tinted with grey is also a must. Paint your furniture in a white shade and the walls in a light grey or blue, for example.
Which colour shades go well with white?
Because of its neutrality, white actually goes with all colour shades.
You can use white as a contrast to other colours or as a frame for a wall in a contrasting colour. Let yourself be
inspired by
our
intense colour shadesn
:
Especially in a room where white is predominant, a wall in accent colour fits wonderfully. White is also always a good choice as a calm background for furniture and furnishings in strong colours.

Especially if you want to give your rooms a modern
look,
black is a
good
combination colour
.
Paint the plastered walls in your bathroom a warm creamy white like White with Sun and contrast it with Black with Velvet. This simple combination can look very elegant with the right decoration.
The look is particularly harmonious if you choose a green pigmented white to go with a green shade. For example, if you paint a cupboard in Green with Forest by MissPompadour, the wall behind it in White with Linden Green looks white, but blends into a harmonious whole. This also applies to other colours, such as dark blue, like Blue with Midnight by MissPompadour with a blue pigmented white like Blue with Snow
.

With
pink-painted walls
, for example,
the delicate MissPompadour White with Powder looks very harmonious
What can I combine white with?
Natural wood furniture and accessories in strong colours look great with white to give your home a personal touch. Decorations in pastel, black, petrol or even sunny yellow go wonderfully with white. Embellish your walls with photos and pictures in bold colours. With a dark picture frame in the matching colour shade, you can decorate your white wall paint twice over.
So you have all the options open to you to find your own personal interior style with white.
Which colours can I order from MissPompadour Paint?
You can find white in all colour qualities that you can use for your project. No matter whether you need highly opaque white wall paint, white ceiling paint or varnishes and chalk paints. We have the right quality for all surfaces
Wall paints in white
Whether you want to give plaster or wallpaper a new coat of paint, we have the interior paint for your needs. If your staircase, hallway or kitchen walls are in need of a makeover and you're looking for a quality with a high wet abrasion rating, you've come to the right place with our robust paint, The Functional Wall Paint. With it, you get an indestructible and wipeable paint that will give you pleasure for a long time.
If you want to paint with a matt and velvety colour, you should go for The Valuable Wall Paint from MissPompadour or the chalky wall paints from Painting the Past.
Also, if you buy the white paint with marble powder from Mylands, you get a white emulsion paint that leaves nothing to be desired for you as a DIYer.
Varnishes in white
Don't forget that all our manufacturers alsooffer the entire range of white shades in varnish quality. You can use them to freshen up your furniture, tiles, metal and even your radiators. Whether you want to give your old doors a new look or your tile backsplash from the 80s a new look, there are no limits to your imagination and creativity.
Colours in different qualities
Depending on your varnish requirements, you can choose between different gloss levels. If you want to spruce up your kitchen, you should use the Eggshell Varnish quality from MissPompadour, the Wood & Metal varnish from Mylands in the Eggshell variant or the Eggshell varnish from Painting the Past.
For an old piece of furniture that needs to retain its character, a matt varnish quality such as the Matt Varnish quality from MissPompadour, the matt varnish from Painting the Past or the Wood & Metal varnish from Mylands in the matt version is also more suitable.
If you prefer a glossy finish, Mylands' Wood & Metal varnish is available in the high-gloss Gloss quality.
Frequently asked questions about wall paint white
Especially about wall paint in white tones, we often receive questions from our customers.
Does white already cover with the first coat?
The extent to which a wall paint in cream white, for example, will cover after the first coat depends on several factors. It certainly makes a difference whether you paint on plaster or wallpaper and also what colour the wall you want to paint is. The opacity of our paints is very high, but only one coat will not be enough to cover a dark wall.
In general, we advise you to always paint our colours twice so that they can develop their full, velvety effect.
Which white wall paint is free of harmful substances?
The Valuable Wall Paint by MissPompadour is the most ecological paint in our range. Of all the paints in our shop, it is the most sustainable and environmentally friendly. This is also reflected in the almost non-existent concentration of pollutants
Thanks to our ecological paints, you don't have to worry about your health when painting. The premium wall paints are odourless, water-dilutable and completely solvent-free. In addition, they are water-based, which makes them easy to wash off hands and painting tools as long as they have not dried.
Order wall and chalk paint in white online at MissPompadour
Benefit from several advantages when you order paint from us: our free customer advice comes with the purchase. We support you in the run-up to your project by phone, WhatsApp, email and also via our social media channels
.

By the way
, you'll
find
sustainable painting tools
at our shop,
so you don't have to do without sustainability when it comes to tools
either.
Choose for yourself how you want to pay, because we offer a wide range of payment methods. Be it purchase on account, PayPal or instant bank transfer. Of course, you can also pay by direct debit or credit card.