Wall Paints & Varnishes in Beige
Are you looking for a calm colour shade for your rooms or would you like to give your interior a new, understated coat of paint? Whether wall paint, chalk paint or varnish - find out how to find the
perfect beige colour
.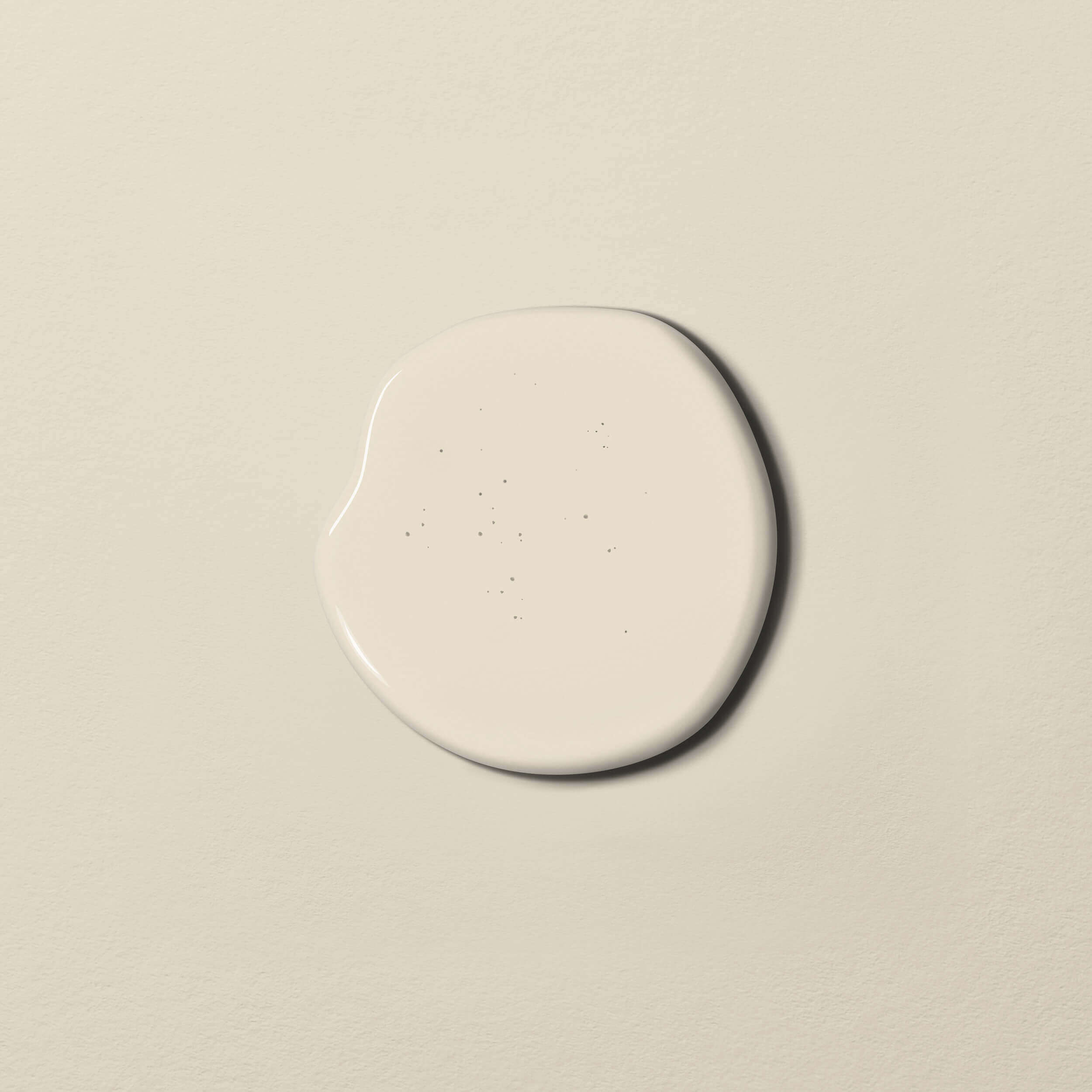 What shades of beige are there?
As with all colours, there is no such thing as beige. Depending on the additional pigments you add to the colour, many shades can emerge. Beige has everything to offer from a cool to a warm, sandy colour scheme. Whether with a grey undertone, yellow or even reddish - this is exactly what makes beige the perfect combination colour.


What shades are there?
There is, for example, the colour shade Creme - a very light beige, with clear portions of yellow, like our White with Vanilla. If you add a touch of grey to this colour, you get sand, which already looks a bit cooler, for example Beige with Sand. You can also find further gradations in the sand tones.
In the other direction, Beige becomes warmer when it contains a little red and is then generally known as Powder. An elegant colour is White with Powder.
The beige colour scheme is always grounding and brings calm to your home.
What effect does beige have as wall paint?
When applied to the wall, the entire beige colour scheme creates a calming effect. In addition to the warmth and stability that emanates from this colour, it also radiates a sense of security. Beige stands for nature, comfort and also relaxation. As a wall paint, beige with a portion of grey has the character of a canvas, which offers you many design possibilities.

For which rooms is beige suitable?
Beige is particularly popular as wall paint in living rooms. Beige wall paint is particularly suitable for these rooms:
Because you spend a lot of time there, this colour is particularly suitable - it is not too intense that you quickly get tired of it or feel constricted by it
Beige offers you the opportunity for changing decoration. Because both delicate, pastel spring decorations and strong colours at Christmas time unfold their effect in front of beige. But beige is also a good choice for the bedroom, because its warm rad iance has a calming effect. Regardless of whether you choose cream as your wall paint or prefer gold beige - beige can be applied to the walls in all its nuances.
Tips on the trend colour beige

Especially with easy-to-use colours like the entire colour scheme of beige, it is important to have a few tips at hand to get the best out of the colour combination. This grounding colour shade can be combined universally thanks to the calmness it exudes.
Living styles and trends in beige shades
Beige is a real all-rounder! Because whether you combine it with a deep blue in a maritime style or with a more washed-out grey and white because you are furnished in a country house style - beige is always a good addition without stealing the show from the other colours.
But it's also hard to imagine living without beige in its many nuances in classic styles such as French country house or shabby style. A light beige takes away the strong contrasts from a Skandi interior in black and white and creates cosiness.
In a clear living style such as Hygge, in which white dominates, you can also use a wide variety of beige shades. White can be combined particularly well with muted tones such as beige, taupe or greige. This brings warmth and cosiness to your interior.
Which colour shades go well with beige?
Beige not only suits a wide variety of interior styles, but also a wide range of colour shades. Since it is discreet and never overbearing, you can combine it very well with strong colours, for example - it's best to choose colours like red, orange and purple for a warm beige. But blue and green can also be easily combined with wall paint beige.
You might paint an accent wall in a forest green colour and then match the surrounding walls with a light beige.
If you prefer a more elegant and calm interior, beige also goes well with grey and white furniture. For a calm atmosphere, sand beige also goes well tone-in-tone with warm earth tones or white wall paint.
What can I combine beige with?
Beige belongs to the natural shades and nature is often the first thing people associate with this colour shade. This can also be applied to the interior.
Decorations with driftwood elements go well with beige and sand wall paint. Especially if you want to furn ish your home in a maritime style. In general, natural materials such as seaweed, but also natural woods go almost unreservedly with brown with beige as wall paint.
Combined with jute and linen, your home will be especially stylish!
A wonderful combination is also wall paint in a beige with pink, decorated with golden elements or a beautiful leather armchair! Both go great with a warm beige. For example, if you have painted a chest of drawers with beige furniture paint, why not add a picture frame or a lamp in gold? This also creates an elegant and classy interior.
Which colours can I order at MissPompadour?
In our online shop you will find wall paints and varnishes from different manufacturers. Paint with matt chalk paint or use our sustainable wall and furniture paints. You are guaranteed to find the right colour shade here.
Wall paints in beige
You can buy a wide range of 28 wall paints in beige. Whether you want to paint your living room in a warm creamy tone, such as Beige with Cashmere, or a cool sandy beige for a well-lit room, such as Beige with Sand, you will definitely find what you are looking for.
If your walls are more exposed and need to be wiped down, our washable wall and chalk paints will work just as well. Among these, The Functional Wall Paint is particularly suitable for busy areas such as hallways, kitchens and children's rooms.
Varnishes in Beige
All the wonderful beige shades are also available as coloured paints. You can use them to change furniture, decorations, wall panelling or even tiled walls in your bathroom.
If you want to make your bathroom cosy, for example, we recommend the maritime style. You can also use one of our many beige varnishes for this. Decorate or paint in blue and white with wooden decorative elements to create the perfect holiday feeling.
Qualities
You can order beige from us not only in different shades but also in different qualities, be it as wall paint beige or as furniture varnish
Whether you want to paint it glossy, satin or completely matt, find the right finish for you.
But of course you will also find what you are looking for if you want chalk paint in beige. This paint is particularly impressive because of its matt, chic look and is practically completely odourless. In general, you can apply all our wall paints in any room.
Order wall and chalk paint in beige online at MissPompadour
Simply order our sustainable wall paints and powdery chalk paints in many charming beige shades directly and transform your home into your oasis of well-being in no time
Need helpchoosing the right shade of beige? Simply contact our customer service. Shipping isvia DHL GoGreen and you can start painting within a few days.