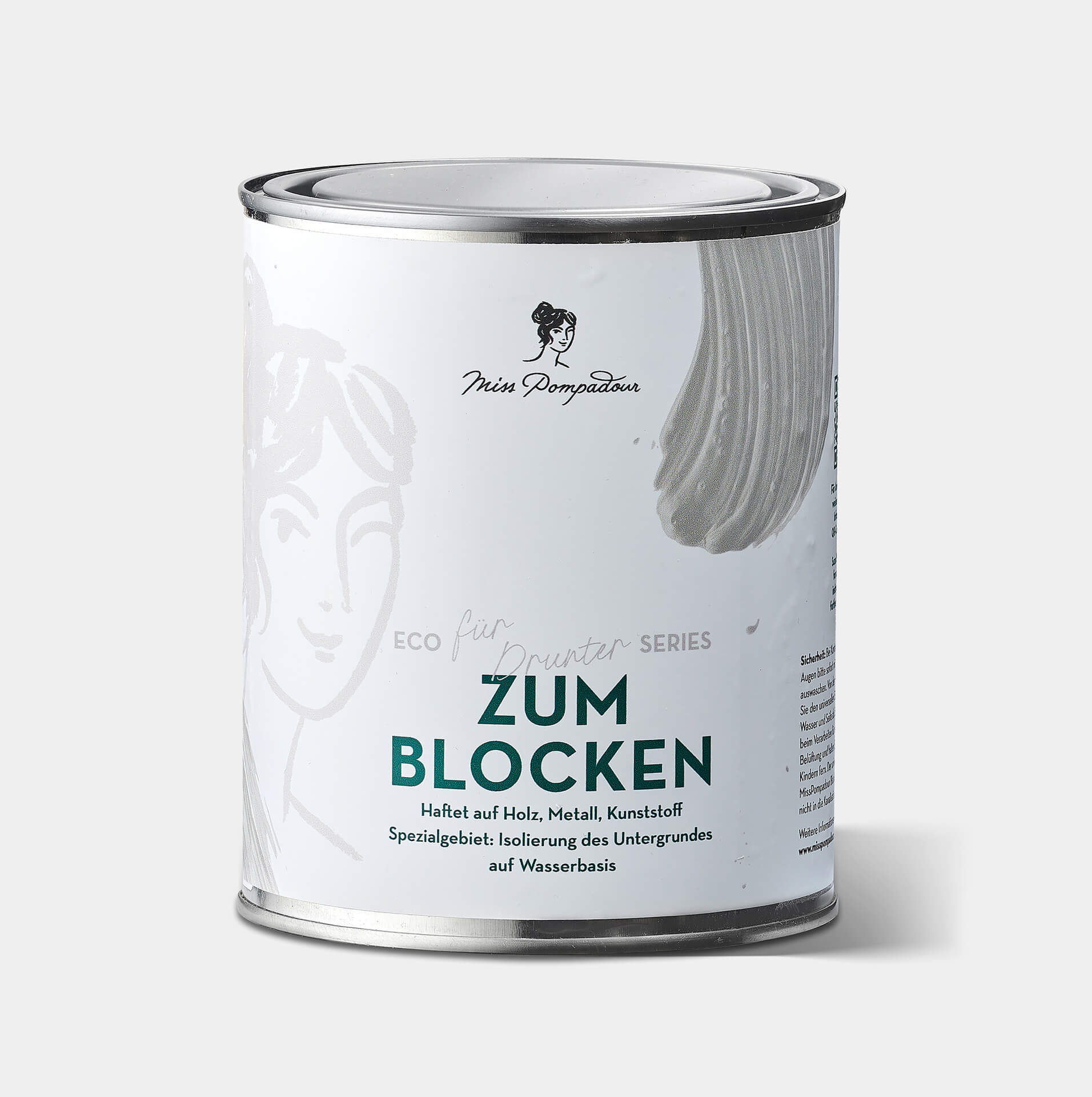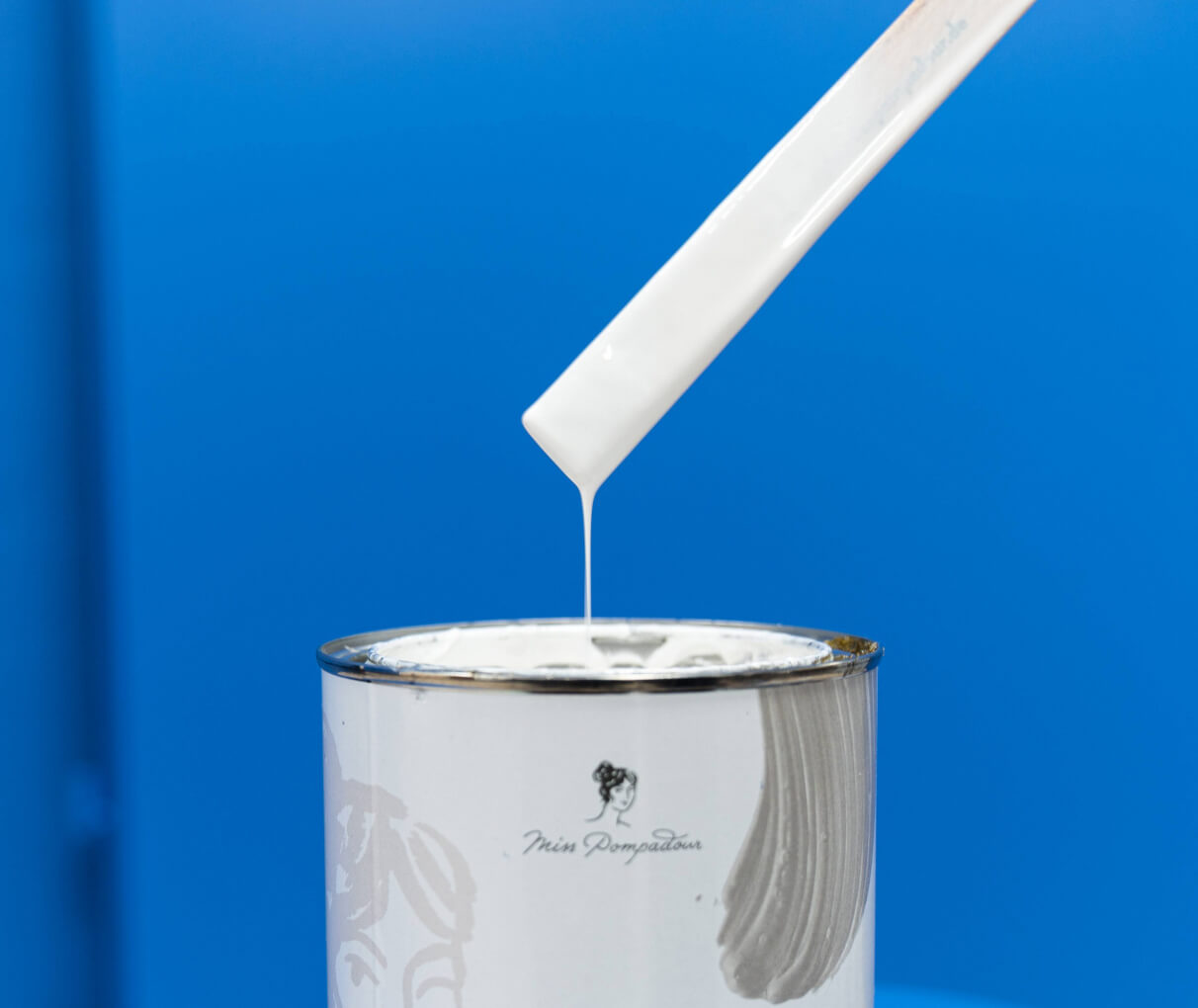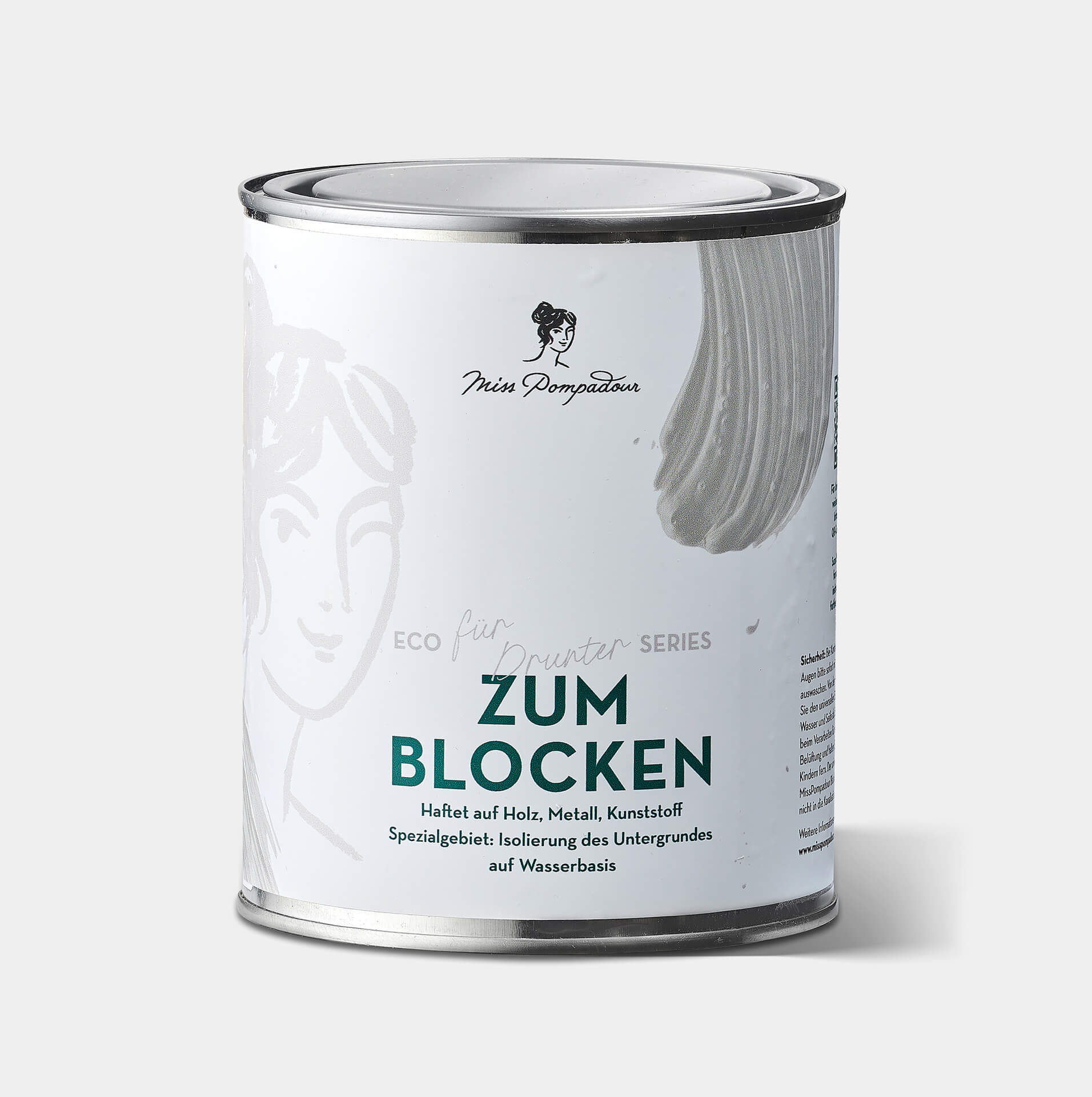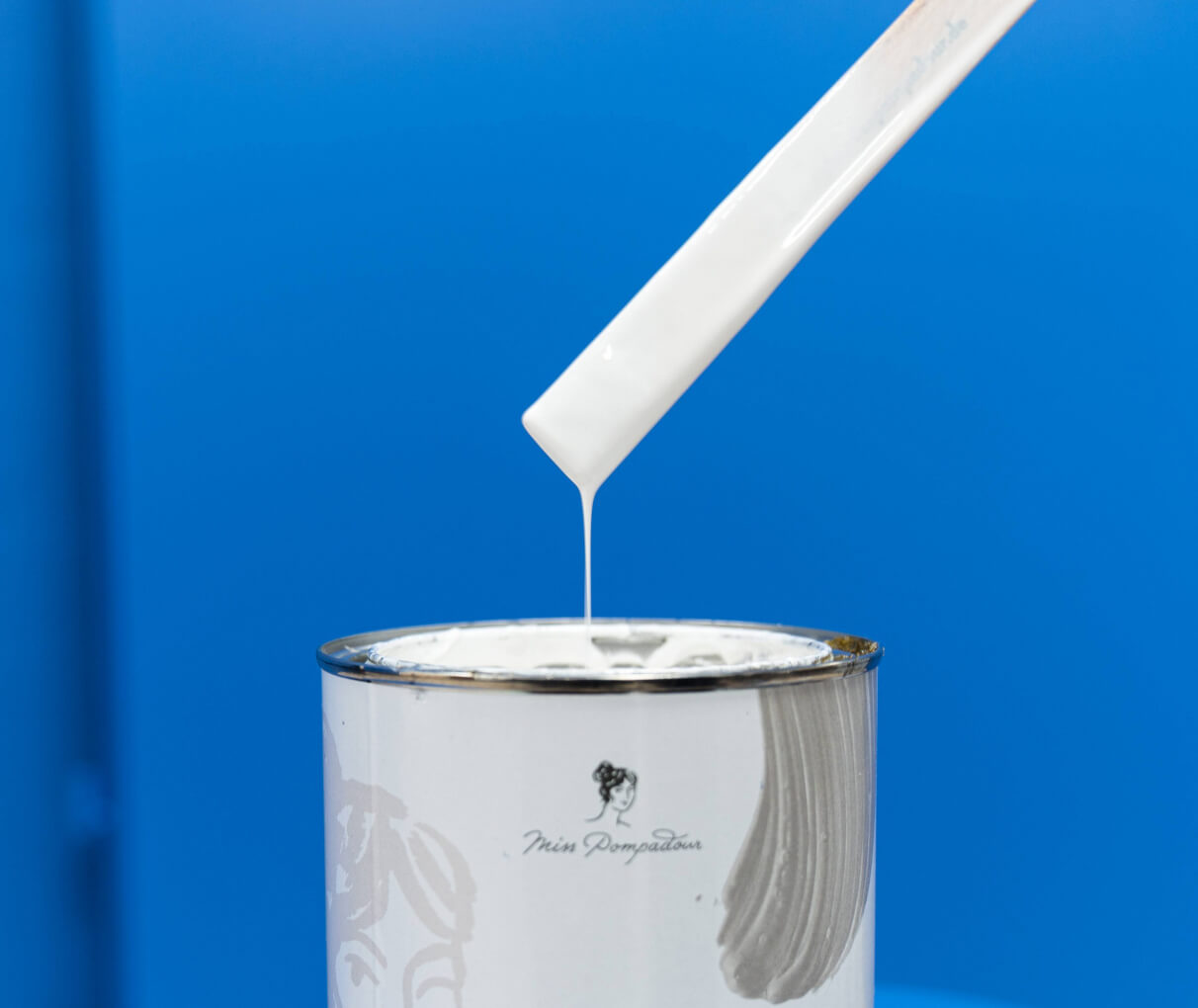 MissPompadour
To Block - Stainblock (water-based)
With To Block - MissPompadour Stainblock and primer you create a safe barrier between the base and the paint. The water-based To Block - MissPompadour Stainblock is the ideal insulating and stainblock on particularly problematic surfaces.
Strong insulating primer


For wood, metal, plastic and walls
Interior and exterior
Against tannins, rust and odours
Water-based
Available, delivery time 2 to 4 Working days
This is what our customers say
Just play it safe and prime first. This way you avoid unhealthy stripping, don't have to fear unpleasant surprises - yellowing and rust - and ensure an opaque, safe coating even with white. All this without endangering your health or that of your loved ones.
To Block - MissPompadour Stainblock on the wall
The primer with To Block - MissPompadour Stainblock is basically used to create a barrier between the surface and the paint. MissPompadour Stainblock can be used to prepare problematic surfaces for painting. The MissPompadour Stainblock also allows you to paint difficult walls. Especially in an old building, it can happen that a wall has undefinable stains that cannot be completely covered with wall paint. These are usually old grease marks from soot or similar. Then the MissPompadour Stainblock can help. Apply it to the stains with a Roller. Then let it dry for 12 hours. Then paint the wall as usual with the wall emulsion.
To Block on wood
There are woods that contain natural tannins. With these tannins, there is a risk that they will bleed into the paint when you paint and thus change it. This mainly affects oak, but also almost all tropical woods and often also pine. A primer coat of To Block creates a secure barrier between the wood and the new paint. Old pieces of furniture are often stained. And you should also pre-treat stained wood with MissPompadour Stainblock first. This is because the water in the paint could dissolve the dyes in the stain and change the colour. You can tell if your wood is bleached or stained by rubbing it vigorously with a wet cloth.
To Block - MissPompadour Stainblock on metal
To Block should also be used on metal. This is because the water contained in the paint can cause the metal to corrode. If there are already rusty spots, you should sand them thoroughly beforehand. Then apply a thin layer of MissPompadour Stainblock to protect the metal from further corrosion. Then you can apply the colour of your choice. The stain block is white/milky.
| | |
| --- | --- |
| Application: | Seals wood, metal. Can be used indoors and outdoors. |
| Content: | To Block is now water-based - just like you've come to expect from our products! Simply wash brushes, rollers and hands with water. |
| Quantity: | 1 litre |
| Reach: | 1 litre is enough for about 10 m2 |
| To Block: | Download technical data sheet |