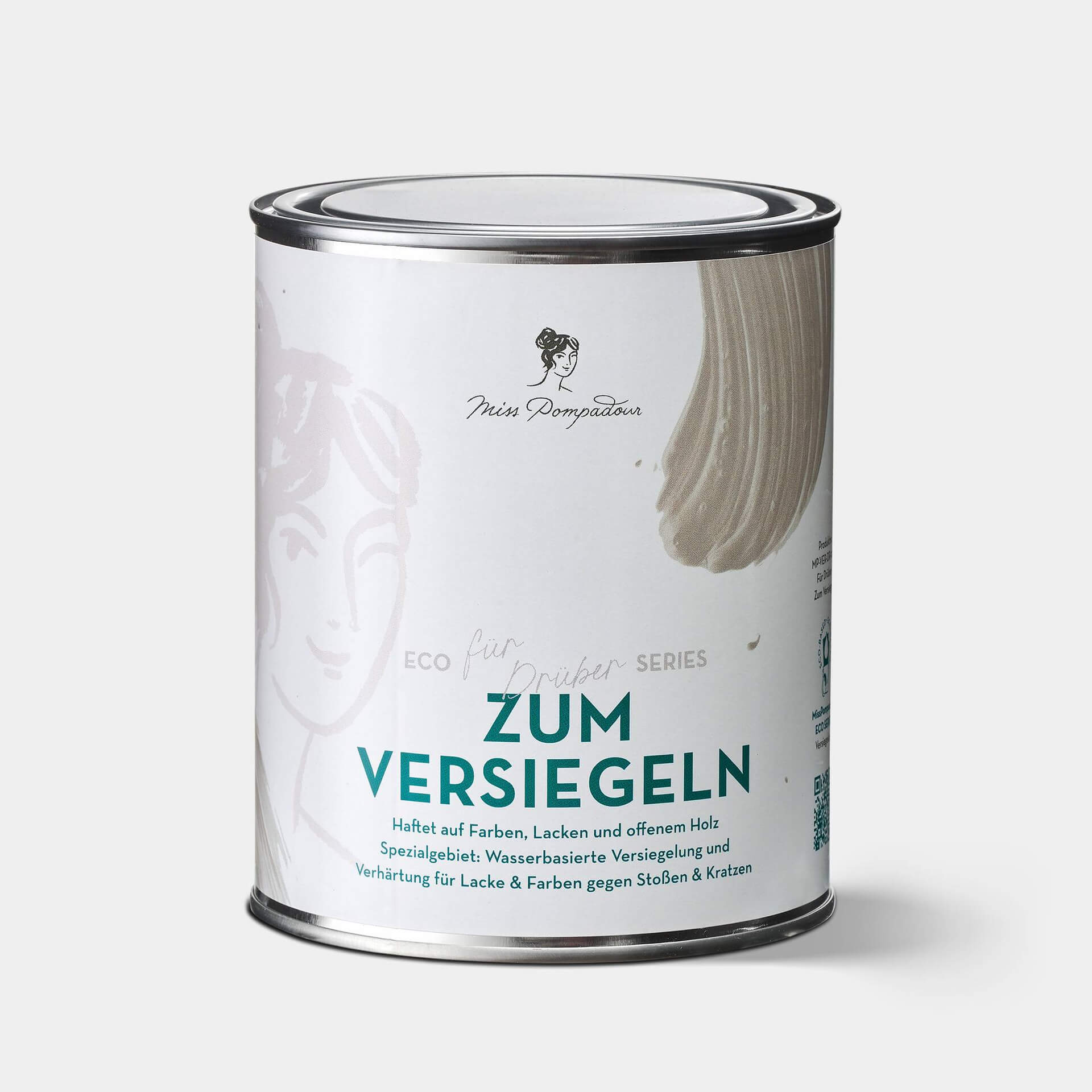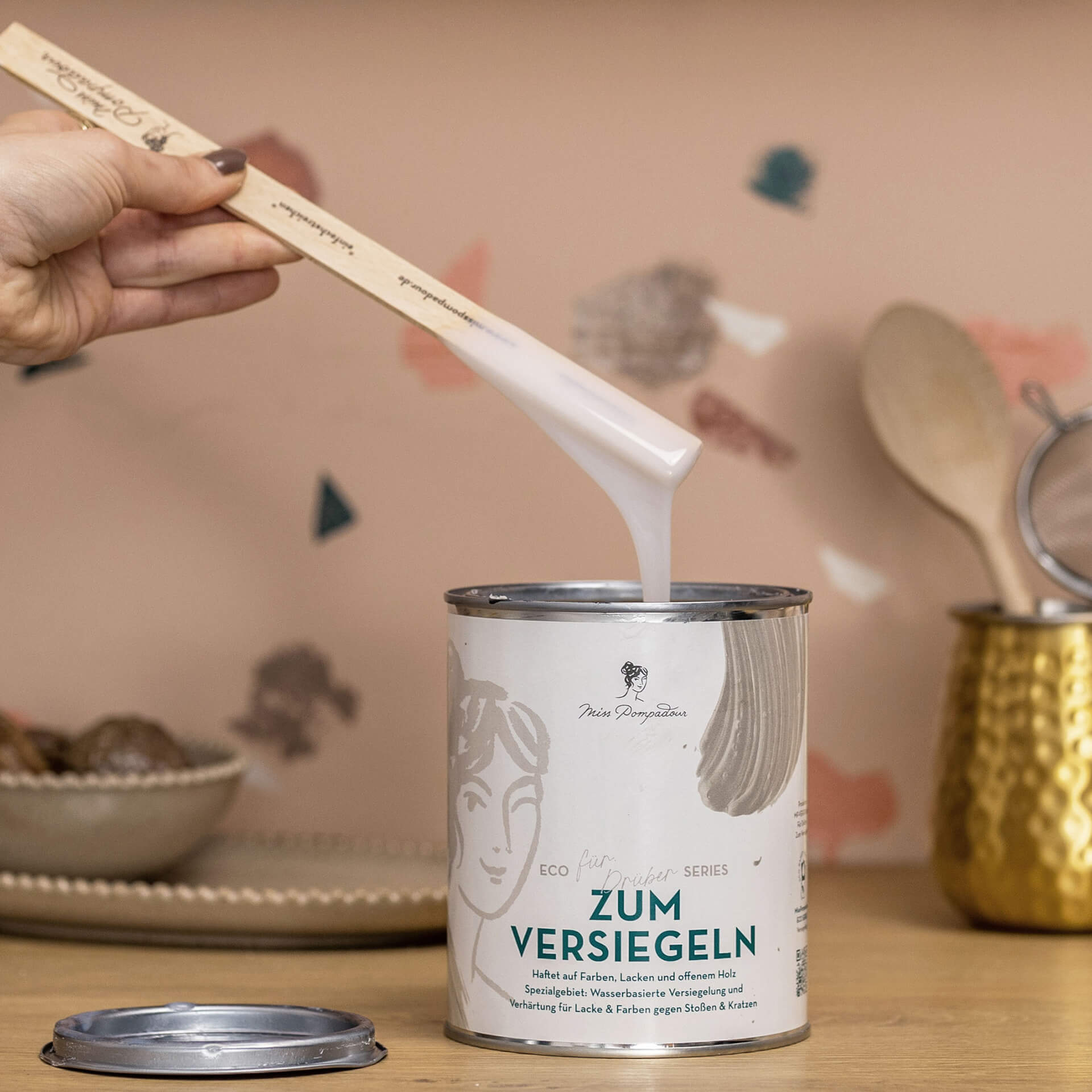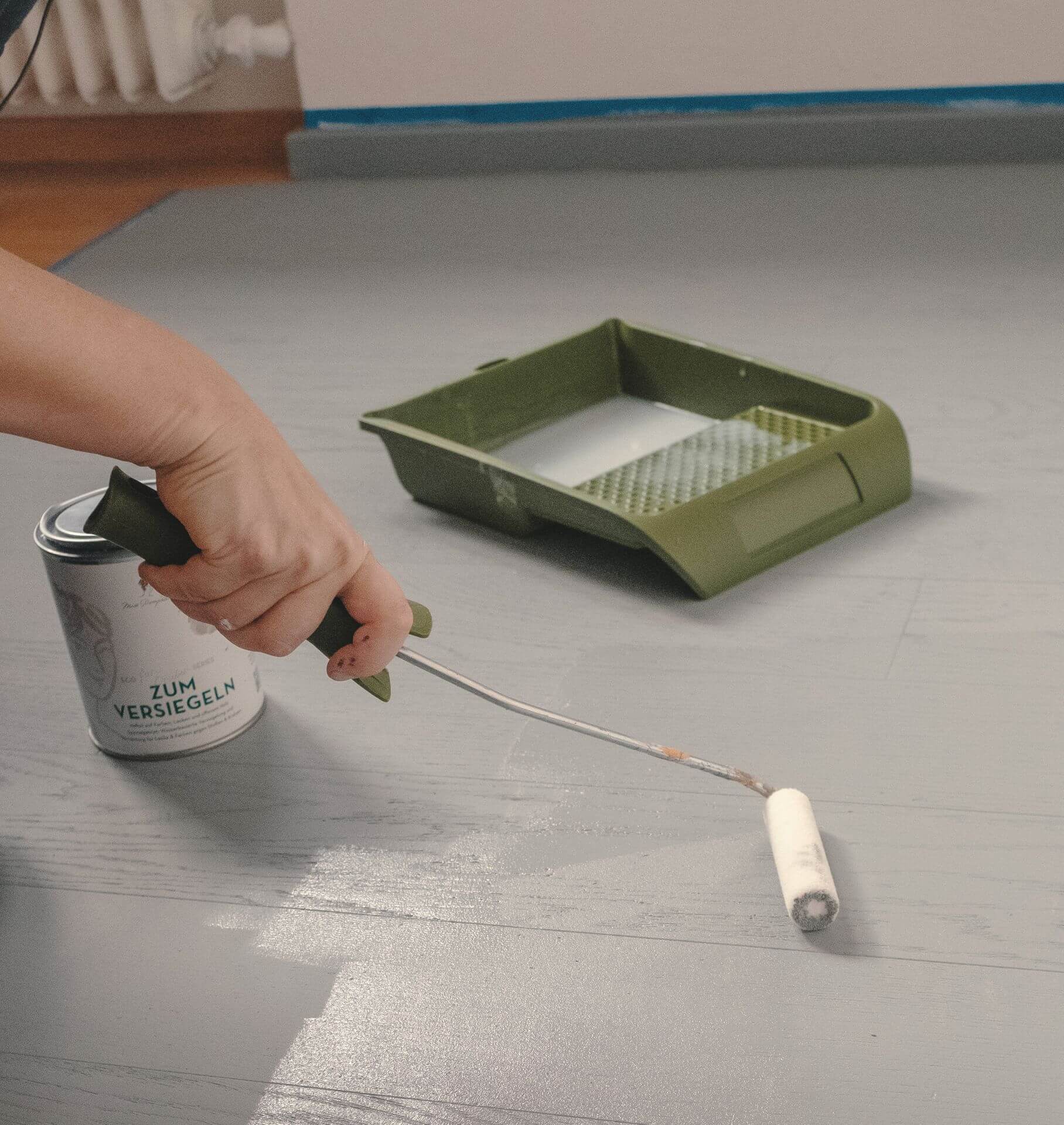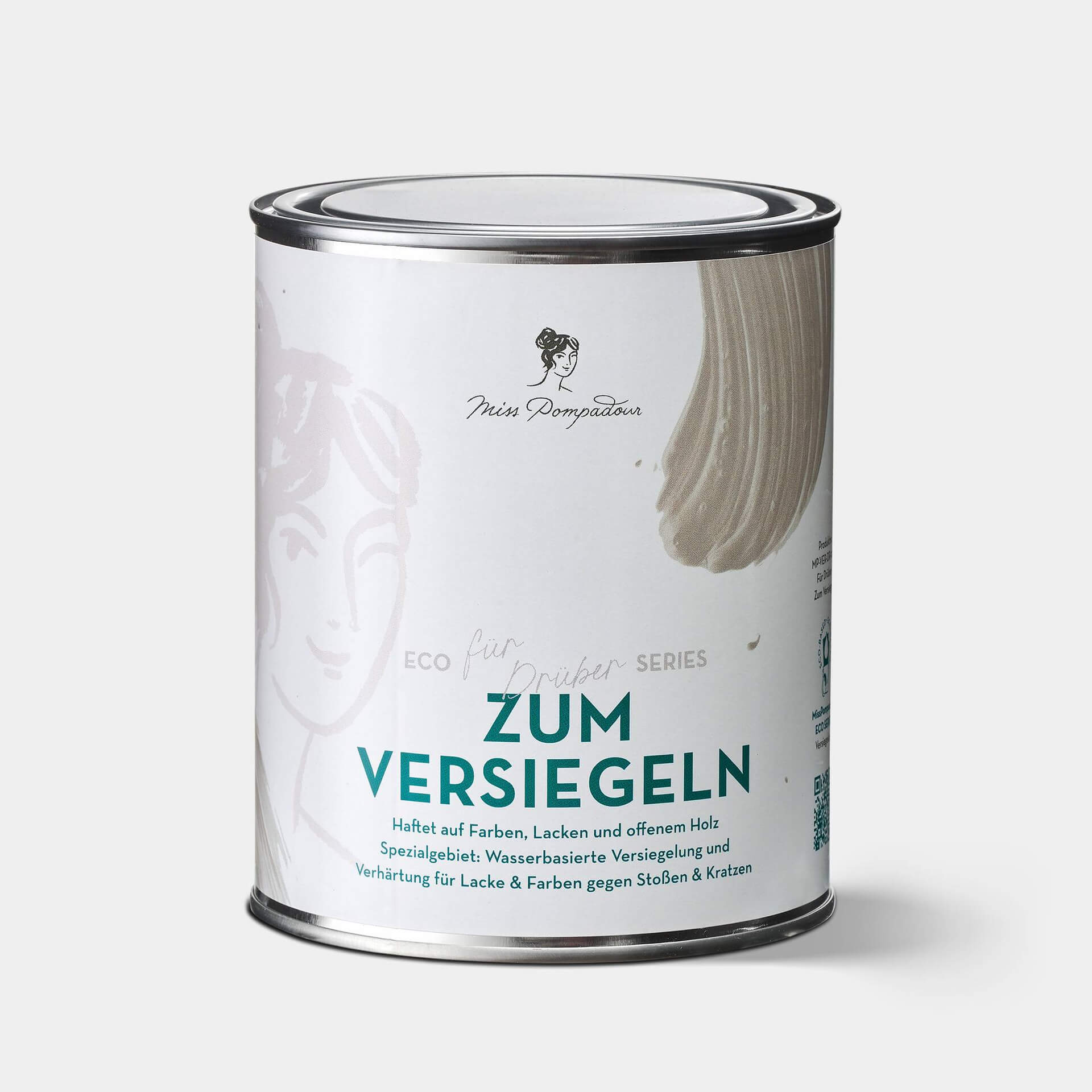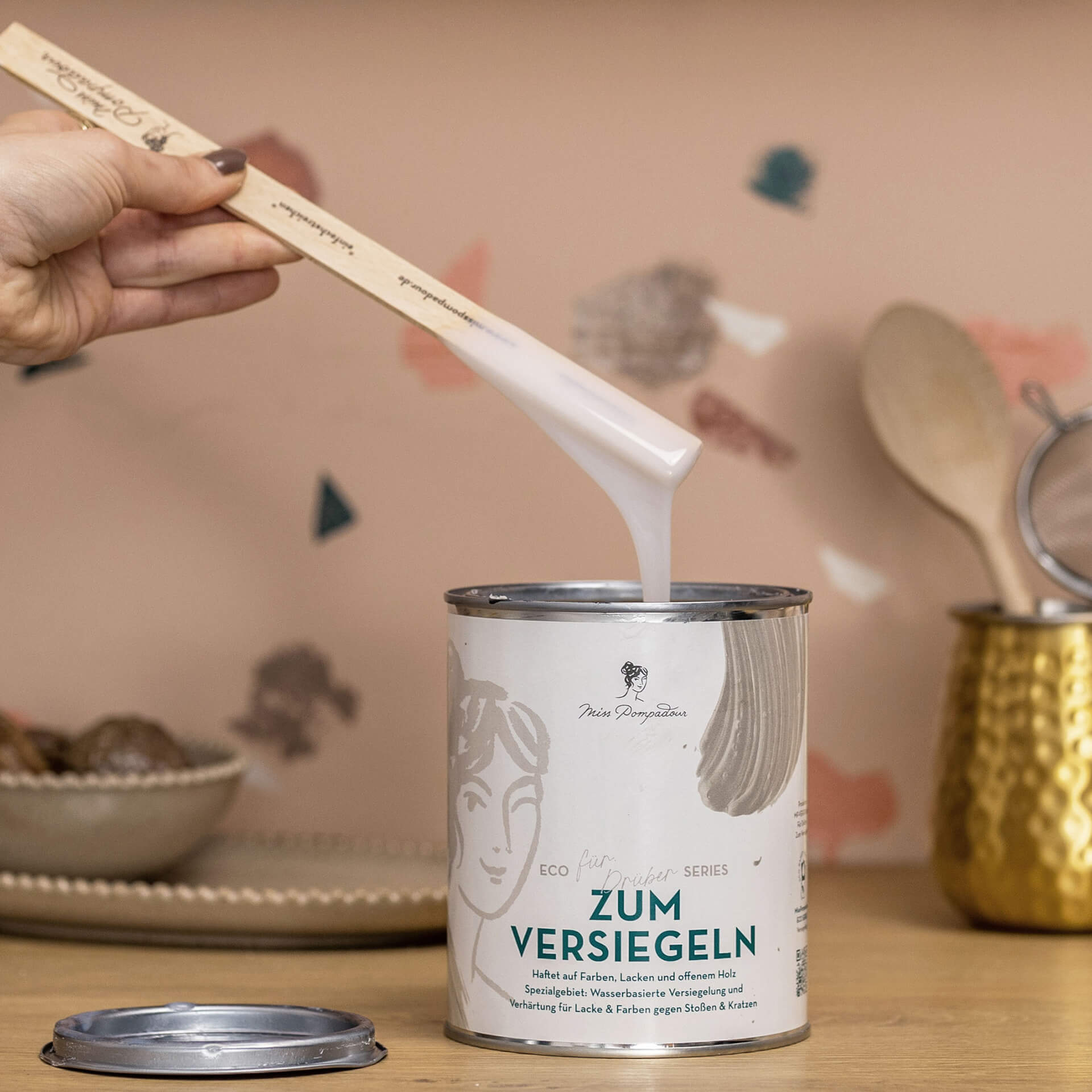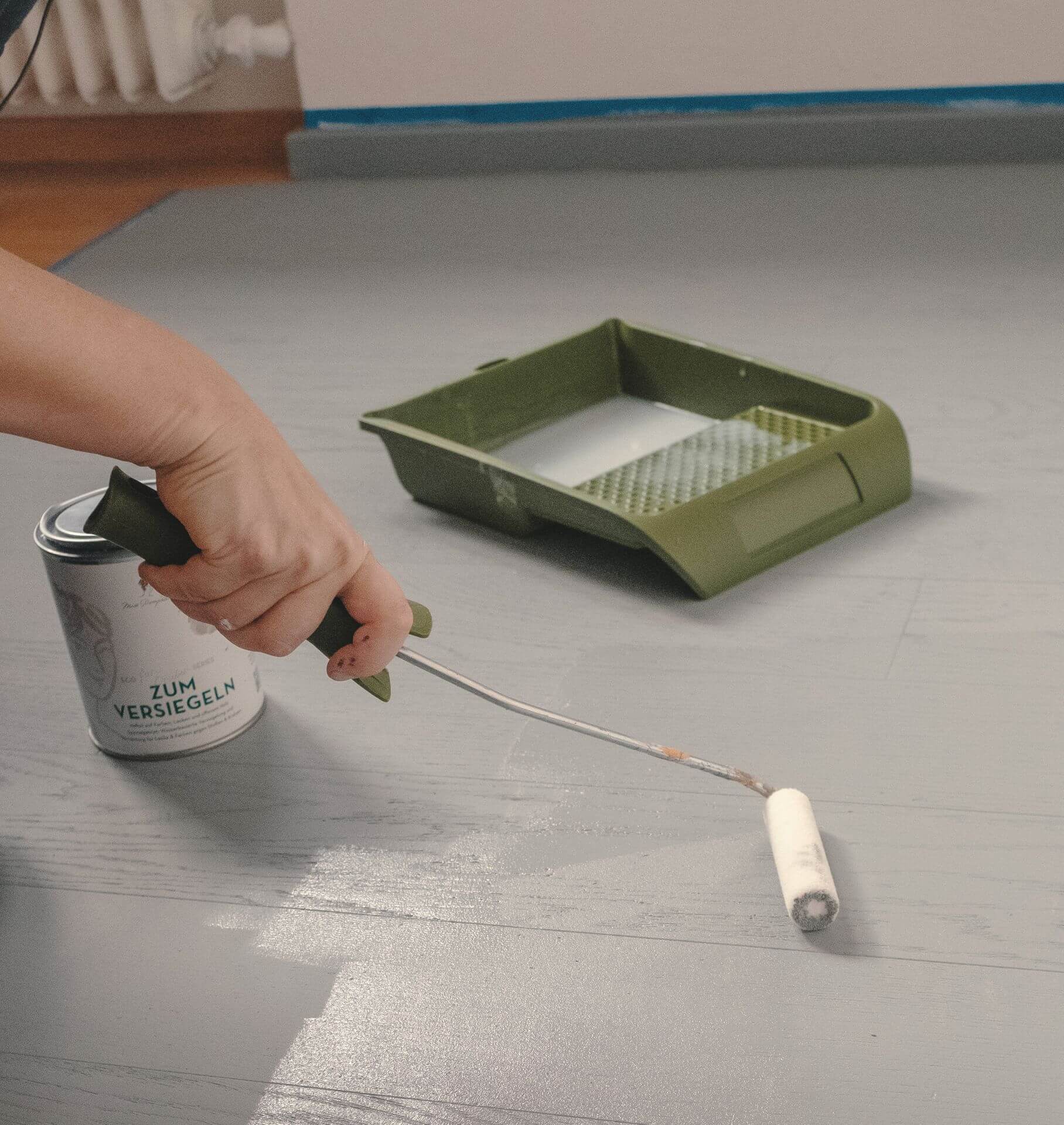 MissPompadour
To Seal - Topcoat
MissPompadour Topcoat can be applied to all painted interior materials. It makes your painted surfaces even smoother and extremely durable. Nevertheless, the painted surface retains a matt finish. In addition, there is no danger of the topcoat yellowing over time when exposed to light.
Shock and scratch resistant


Matt surface
Water- and plant-based
For all types of painted surfaces
Low solvent
Available, delivery time 2 to 4 Working days
⭐️ Very popular product: Bought over 4079 times during the last weeks
High quality products for your perfect result
Free & individual color consultation
Safe delivery by DHL GoGreen
This is what our customers say
Once you have sealed a surface, you can use it longer without having to repaint. Thanks to To Seal, it is better protected against knocks and abrasion. With this coating, you can contribute to sustainability in a relaxed way - because you won't need new varnish, furniture or tiles for a long time. As the icing on the cake, you even save money this way.
Correct application of topcoat for chalk paint, wood & tile varnish
To Seal is used to finish a varnish coat. This means that the topcoat is applied as the last layer. It is important that the varnish underneath is properly dry first. You should give it at least 4-5 hours to dry. It is even better to wait one night before sealing your varnish.
Then apply the topcoat thinly and evenly to the surface with a Roller or brush. The Roller for small surfaces is perfect for topcoat. The topcoat must also dry well. The coating will only be completely dry after a few days. Until then, you should not stress the surfaces too much.
MissPompadour Topcoat to protect against scratches on all surfaces
There are surfaces that are exposed to particular stresses. These include wooden and tiled floors, stairs and certainly kitchen furniture. But even if you painted your children's room with LittlePomp chalk paint, there are surfaces that have to withstand a lot. It's not just about mechanical stresses like scratches and pressure marks, but also chemical ones caused by frequent care with cleaning products. Good thing there is To Seal! Unlike a conventional clear lacquer, To Seal is completely matt and does not yellow even when exposed to light. To Seal not only offers effective protection against mechanical and chemical influences, but also preserves the beauty of your varnishing.
Sealing tile varnish after painting
If you intend to paint tiles on the wall or floor, you don't need to use a horrible-smelling, unhealthy tile varnish. Just choose a beautiful colour shade from MissPompadour's huge colour scheme.
If you paint tiles with it, you should finish your paint job with To Seal. Although wall tiles, whether in the bathroom or the kitchen, are not exposed to much mechanical stress, they are often wet and cleaned with cleaning agents. Here, To Seal reliably protects against abrasion and damage. It goes without saying that tiles on the floor have to withstand very special stresses. Here, the paint coat must be protected against scratches, pressure marks and damage of all kinds. Therefore, a topcoat for floor tiles is absolutely necessary.
Sealing wood varnish on wooden stairs & kitchen fronts
It is also essential to seal a wooden staircase that you have treated with varnish. Here, To Seal definitely belongs on the treads, but the risers also benefit from a topcoat. A wooden staircase is subjected to heavy mechanical stress when walked on and is also exposed to chemical influences when wiped with a damp cloth. The same applies to raw and painted floorboards.
Do you want to embellish furniture and work surfaces in your kitchen with a new coat of varnish? Then it is especially important to ensure that the surfaces are absolutely hard-wearing. Kitchen fronts and worktops need to be cleaned often because of the amount of grease that is generated in the kitchen. Unfortunately, aggressive grease solvents are often used for maintenance, although there is a mild and effective alternative with MissPompadour To Clean. In the kitchen, everything speaks for the application of To Seal to additionally stabilise the surfaces and make them easy to clean.
Sealing Chalk paint with clear lacquer
People often ask whether it wouldn't make sense to use a clear varnish for a topcoat of chalk paint. We recommend applying a thin layer of topcoat, especially for finishing chalk paints. Often chalk paint is chosen because of its noble, matt finish. With To Seal you get a smooth and easy-to-clean surface without the typical varnish shine.
| | |
| --- | --- |
| Application: | MissPompadour To Seal can be applied 4-5 hours after the varnish application. The seal can be used undiluted. |
| Environmental information: | Water-based sealer for water-based varnishes. Protects against bumping and scratching. |
| Quantity: | 1 litre |
| Reach: | 1L is enough for 10 to 15 m2 |
| To Seal: | Download technical data sheet |