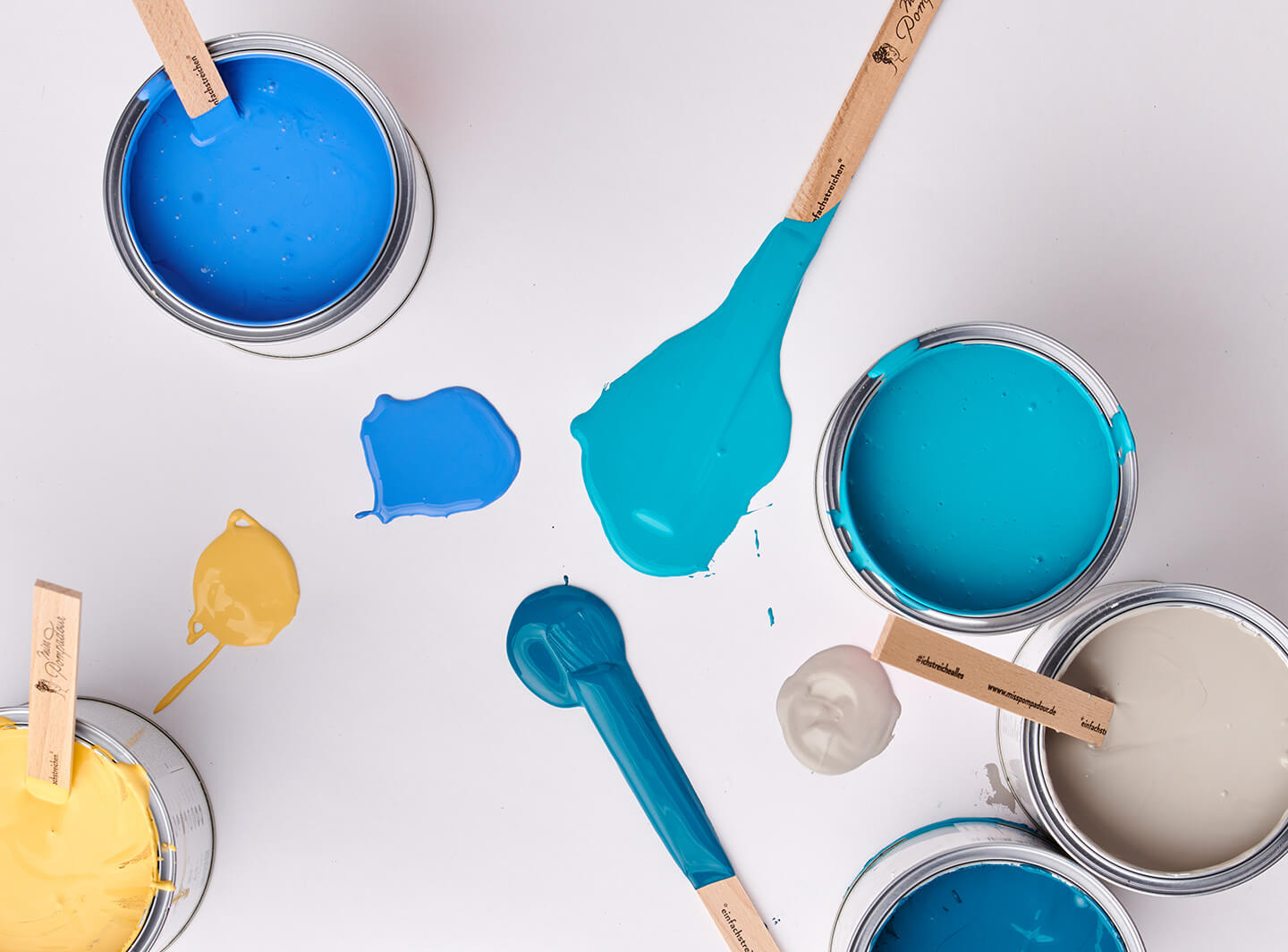 MissPompadour Paints - Easy to Paint
All our years of experience and the many wishes of you, our customers, have gone into the development of our own MissPompadour paints. Because we know what you want. Namely "just paint".
That's why MissPompadour paints are of course water-soluble. And they neither drip when painted nor do they form "noses". They do not smell when applied and dry extremely quickly.
Almost no smell, super stable.
And with MissPompadour paints you achieve extremely stable surfaces of the highest durability, not only indoors, but also outdoors in wind and weather.
What's more, you can paint practically anything with them: Wood, metal, tiles, plastic surfaces, glass and fabrics.
Depending on the nature of the base to be painted, it may be advisable to apply a primer coat of MissPompadour Blocker or MissPompadour Primer. These products perfectly complement the MissPompadour colour range.
But we don't just aim to make painting easy for you with our paints.
Sustainability is everything.
We also want sustainable, environmentally friendly paints with a very low CO2 footprint. For example, the water-based MissPompadour paints contain a large proportion of bio-based raw materials as binders.
They are made from second-generation biomass. This involves extracting a light-coloured oil from the residues of olive and sunflower biomass. And blending the best properties of different oils forms the basis of our innovative colour technology. The production of this binder, which is at least 96% renewable, is therefore not at the expense of agricultural land or food production for humans and animals. Moreover, the second generation biomass is obtained from raw materials grown in Europe.
As much CO2 as a litre of milk.
But to determine the carbon footprint of MissPompadour paints, not only production and processing are taken into account, but also transport, packaging and disposal.
You see, with the MissPompadour paints we present you the whole quintessence of our skills and say: "just paint" !