Inspiration, advice & shop in one app
Our goal is to make your project a complete success. Make it beautiful at home - we'll help you do it. Join our prank community and let's get started!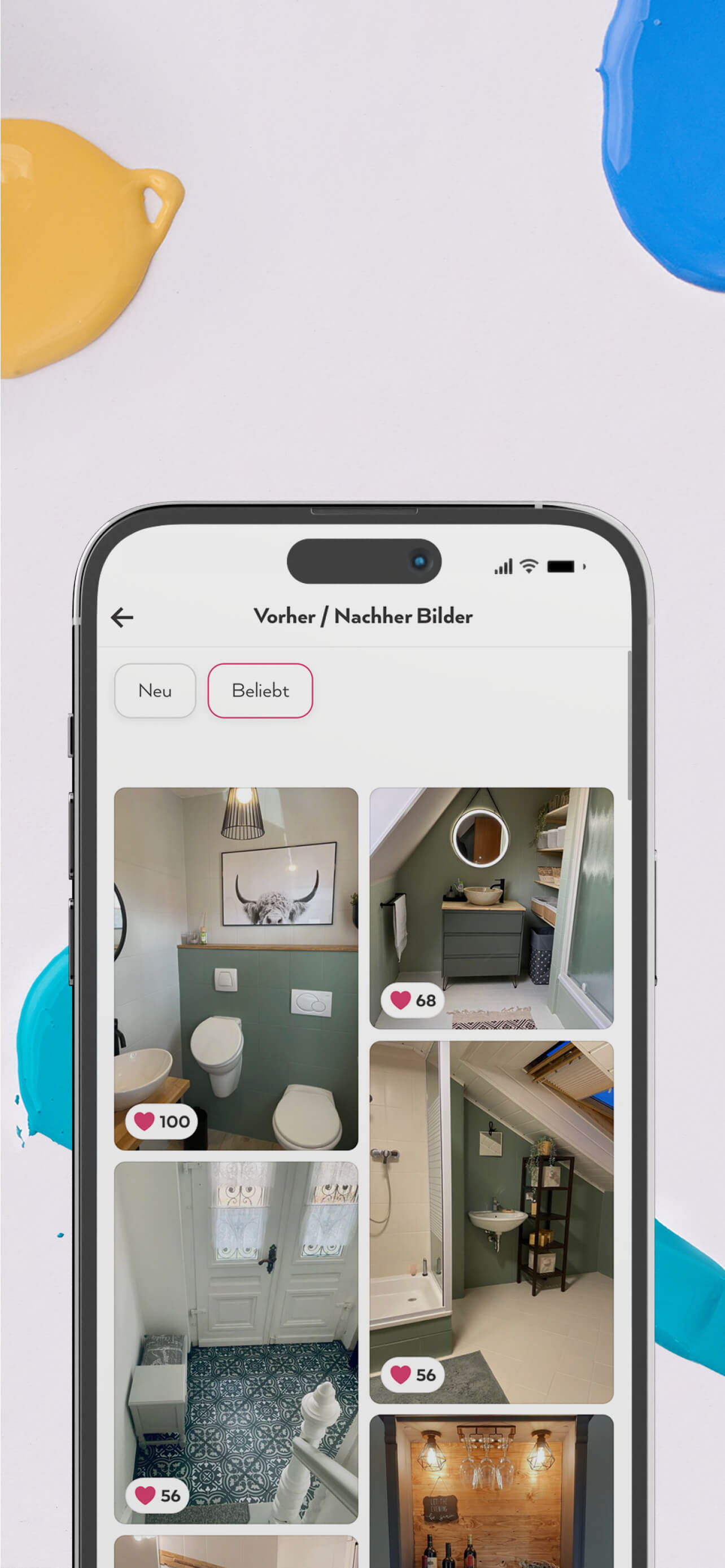 Inspiration & Community Feed -
In our Inspiration Feed you will find painting ideas to match your chosen colour and project. In our Community Feed, you can share your Before/After pictures with other painting friends, get likes for them and of course give likes to each other's projects.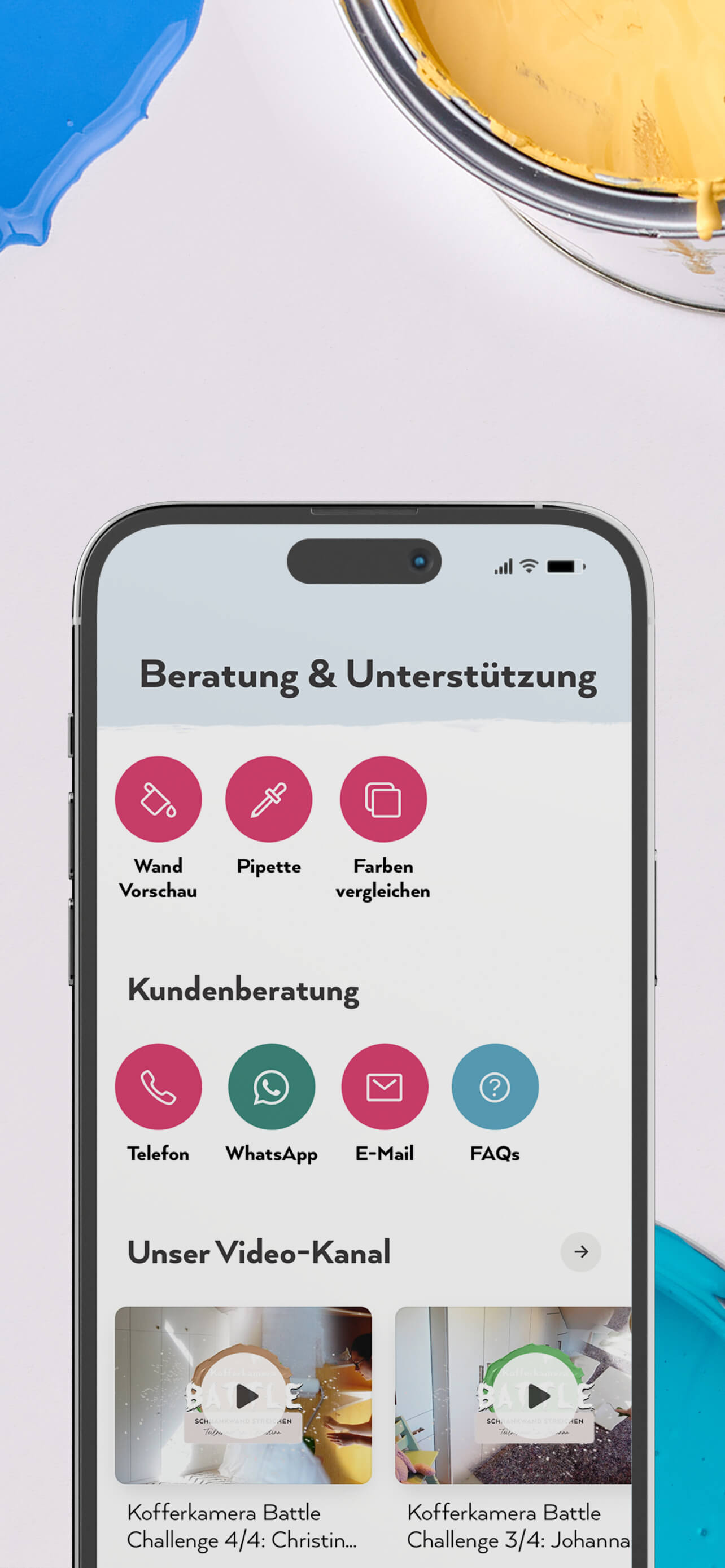 Colour consultancy & Contact -
Our virtual tools such as the eyedropper and the colour comparison will help you make the best colour choice. And if you have questions we can't answer in the app, our great customer service will help you!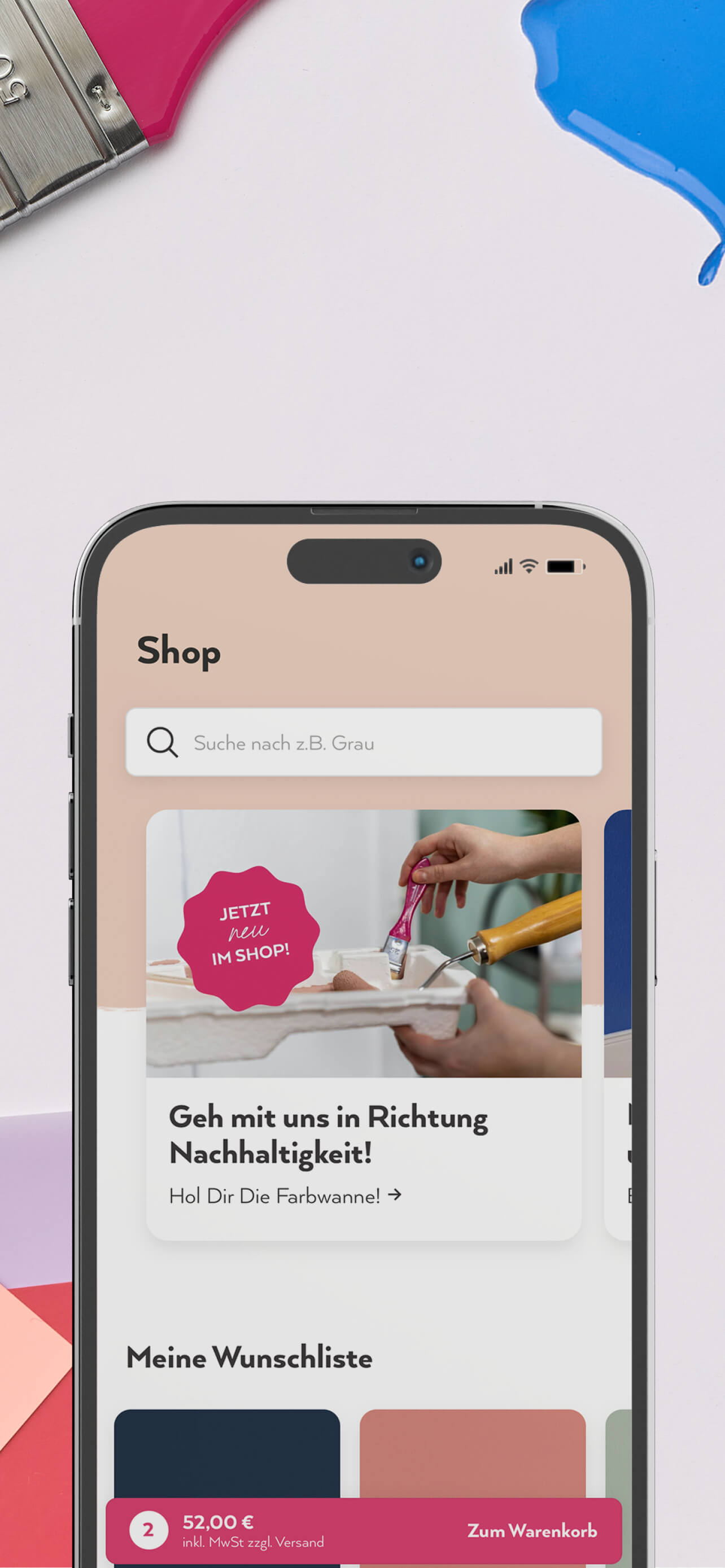 Shop & Collect PompCoins -
Of course, you can simply buy MissPompadour products directly with our app. You collect PompCoins and can convert them into vouchers. You also receive PompCoins as a reward when you upload pictures of your projects.
What our customers say
Current reviews from the App Store.
Great great great
I just saw on Instagram that you now have an app. Downloaded it straight away and ordered more chalk paint without any problems ❤️ that was so quick. The app is very good and straightforward. Now I just have to be careful not to order too much 🙈 Keep up the good work....

Shop, beautiful colours, great app.
The app is really great, you can find everything very quickly. No matter if you are looking for a certain colour, the next project or accessories. You can find everything immediately. It's hard to make a decision with all the great things. We are already looking forward to our order and the projects we can implement 😊
Very useful & easy👍👍👍
Very clear, useful app. Organised both by topic and by colour, you can quickly find what you need for your project. Detailed and easy-to-follow explanations of materials and handling. Offers and price promotions are also displayed. An uncomplicated ordering and payment process make the use of this app completely "round" for me. I like it very much!👍👍👍