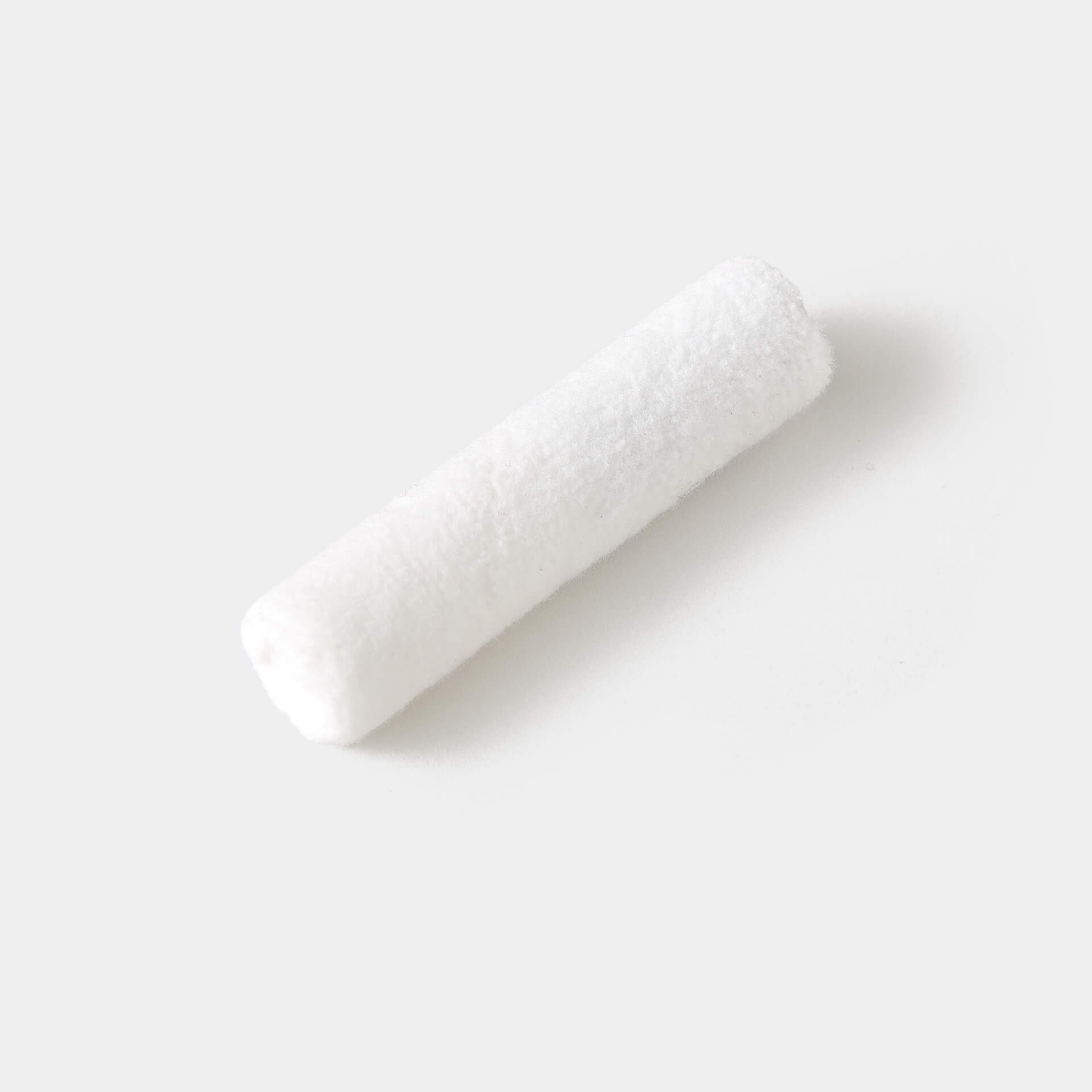 Other Brands
Varnish roller for water-based varnishes (tiles, wood, plastic) 10cm
The high-quality varnish roller for water-based varnishes creates a perfectly smooth surface without any brush marks. This varnish roller is made of very short-pile polyester. Wash the varnish roller well before first use and allow it to dry to avoid the formation of lint in the paint.
We sustainably offset plastic: For every kilogramme of plastic sold, we remove 1 kilogramme of plastic from rivers and waters with everwave. Click here for more information.
Available, delivery time: 2 to 4 Working days
High quality products for your perfect result
Free & individual color consultation
Safe delivery by DHL GoGreen
This is what our customers say
Paint roller for water-based varnishes
If you have a particularly smooth primer such as plastic, tiles or glass, you will achieve particularly good results with this paint roller for water-based varnishes. This Roller is also suitable To Paint radiators. It allows you to apply water-based varnishes perfectly. However, the material is also compatible with paints containing light solvents. In addition, the roller itself is absolutely CFC- and solvent-free. The extremely short and dense polyester pile of the roller distributes the paint completely evenly without leaving any paint marks.
Painting doors with the paint roller for water-based varnishes
If you have natural wood doors, you can start right away. The best thing to do is to pour the Eggshell varnish into a small paint tray and take it out with the varnish roller. Then paint or roll the paint thinly and evenly onto the door leaf. Let the paint dry a little (two to three hours is enough). Then you can apply the second coat. Now you will get a perfect result. And if you want your doors to be extra hard-wearing, you can finish with a coat of topcoat over the varnish. Topcoat is normally used for floors and makes the surface extremely resistant. But please don't do too much of a good thing - one coat of topcoat is enough. If you apply more than one coat, different tensions can cause the surface to crack. Then paint the door frames - carefully masking them, of course - and the job is done.
Painting radiators with a paint roller
It can look very interesting if you paint your radiator tone-in-tone with the wall behind it. This way, the radiator virtually disappears into the wall. Use our paint roller for this too. With it, you are sure to succeed in applying an even coat of paint. Then work with a matt paint quality for the radiators. The surface structure of matt varnish with its noble, velvety appearance perfectly matches the wall behind it that has been painted with wall emulsion.