Wall Paints & Varnishes in Grey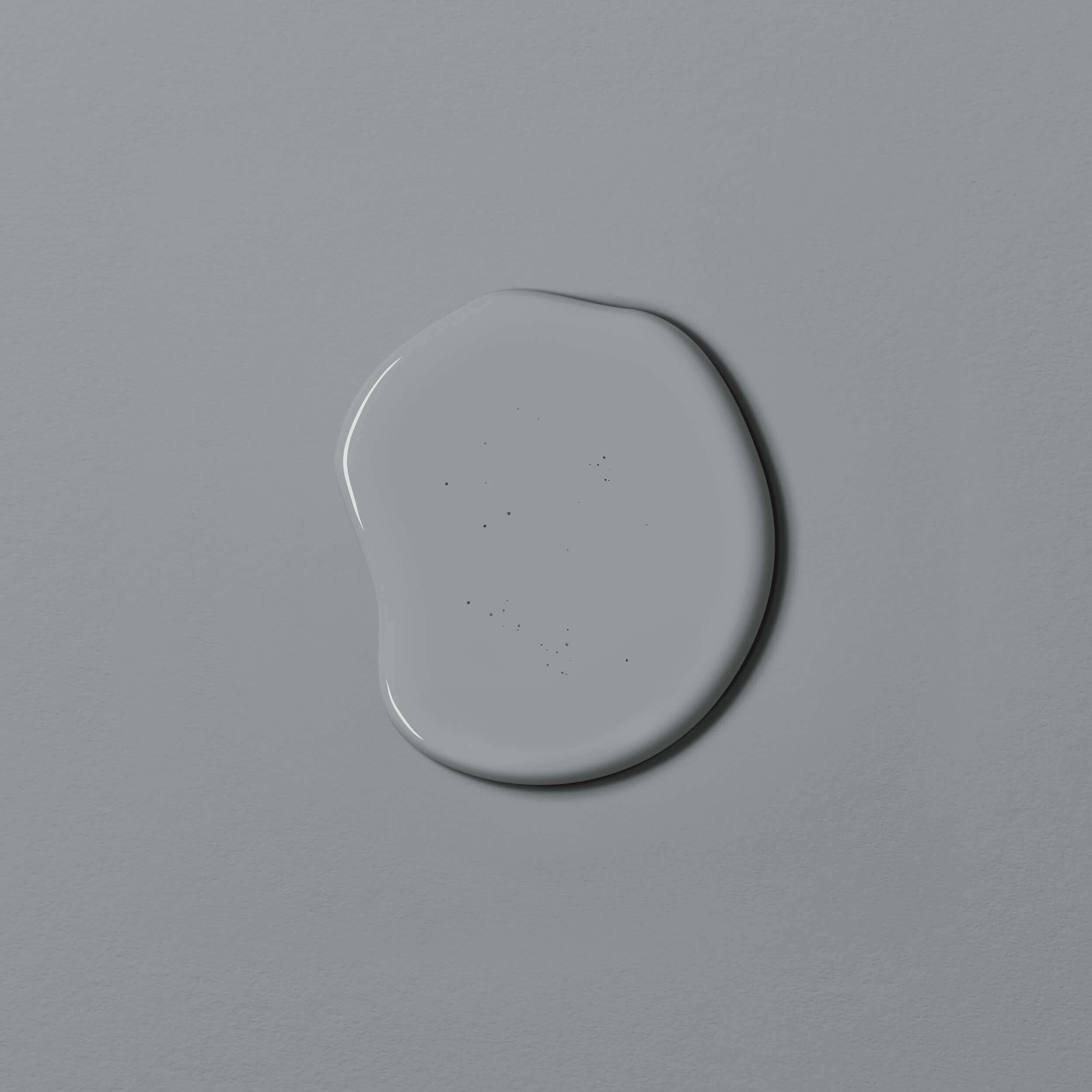 What are the shades of grey?
Grey is multifaceted! It can be dark or light, warm or cool, depending on which pigments are added. You can combine it especially effectively with a colour shade that has the same colour shimmer.
What shades are available?
Grey comes in different shades:
Cool greys contain more blue pigments, such as

Grey with Blue by MissPompadourthe

delicate Mylands Islington



Greenish greys

have more green pigments and also a more cool character, such as. Grey
with Green by MissPompadourBayleaf

by Painting the Past



Warm greys

are

given a warm undertone by umber and brown pigments

, e. g.
Putty by Painting the PastMylands

Birdcage WalkMissPompadour

Grey with Linen
.



In addition, a grey can be

light or dark

and cover all shades from tinted white to lightened black. The choice of grey colour shades is therefore very extensive.

You want to paint your wall completely black? Then take a look

at

our

black wall paint

here.



Effect of grey as wall paint
Depending on how you want the colour to look on your walls, you can choose between warmand cool shades of grey. The warm colour scheme is particularly suitable for a cosy, homely feeling in the room. If, on the other hand, you like it modern and industrial-chic, it's best to go for the cooler grey
For which rooms is grey suitable?
Due to the different orientations of grey tones, the colour is suitable for almost all rooms and furnishings in your home. The colour works particularly well, for example, in
Kitchen

Living room

Hallway

Bedroom
A grey painted kitchen provides a perfect base for accessories in different tones and trendy colours. Choosing a cooler tone, such as blue-grey wall paint, gives your kitchen a modern touch. A warmer tone, such as a light grey wall paint, makes the room cosier.
In your living room, you can create a cosy atmosphere with a light, warm grey wall paint. But an accent wall with a dark grey paint can also create a great living feeling
In the hallway, a wall painted in light grey looks inviting without being too obtrusive. Wall paint in grey-green has a similar effect.
And a bedroom with grey, maybe even dark grey wall paint has a calming effect, so you can easily relax in the evening. Here, too, painting only one wall - for example, the one behind the bed - darkly has a great effect
Tips for the noble trend colour
Grey can really be used everywhere. Paint your walls in shades of grey if you like furniture and decoration in bold colours. This will make all the other colours shine! Accessories in the different colours also go fantastically well with grey walls and become eye-catchers. This way, you can always redesign your rooms with colourful decoration without much effort.
If you prefer colourful walls, simply paint your furniture grey. This emphasises your wall paint, while large and bulky furniture fades into the background.
Living styles and trends in grey
Grey plays a role in various living styles. For example, grey is the focus of a purist, minimalist style. Here, the focus is on straight lines and reduction.
In Scandi Chic, too, this colour is an essential style element alongside natural tones and white. Here, it is rather the warm nuances that dominate.
In Industrial Style, which is inspired by industrial elements, lofts and factory halls, the cooler shades of grey are used.
Thanks to a variety of colour nuances, this trend colour is suitable as a basis for any interior style.
Which colour goes with grey?
Since grey is very adaptable, you can really combine anything with it. It lets your chosen combination colour take precedence and keeps a low profile. Make sure that the combination colour has a similar colour undertone to the chosen grey.
There are no limits to your ideas: combine a dark grey like MissPompadour Grey with Black with a bright tone, such as MissPompadour Red with Coral. Cape Cod Grey from Painting the Past and White with Character from MissPompadour are also a classy combination. When it comes to wall design, you will notice that there are countless possibilities that will make your rooms shine in new splendour.


If
you prefer a more calm and discreet look, combine grey with a
beige wall paint
. Paint the entrance with a light grey and use a matching beige for your living room walls to create the perfect contrast. For a warm, cosy atmosphere, you can then
choose
a
brown wall paint
for
your bedroom from our extensive colour scheme
.
What can I combine grey with?
You can combine grey with all metals and woods.
There is no colour shade that does not go well with grey. When combining and furnishing, make sure that you use a warm or cool grey. The combined colour should have the same expression.
Decorations of any season go well with a grey wall in the living room. Especially golden elements, which are often found in autumn, but also in summer, provide a contrast and look very classy together with grey.
Which colours can I order from MissPompadour Paint?
If you want to buy grey wall paint, you will find an incredible 74 different shades of grey in our shop. Whether you like it more modern or cosy - we have the right one for you!
Wall paints in grey
Our range offers you grey for all rooms and interior styles.

Whether you want to paint
your hallway with our wall paint for
heavily used
walls
, give your living room
a velvety coat of paint with our chalk paints or paint in a sustainable and
environmentally conscious
way
.
We have the right shade for every wall.
Varnishes in grey
Of course, all our grey shades are also available in different varnish qualities
. There really are no more limits, because you can paint almost everything with the varnishes. Furniture, decoration, wood panelling, tiles... Especially old tiles can be
freshened up
without much effort with our
tile paint
in light grey.
Take a
look at our
inspirations & tips to
discover the endless possibilities
.
Colours in different gloss levels and qualities
Each of our colour shades is available in qualities for different applications. For example, there is at least one high quality wall paint with a fine matt finish from each manufacturer. These are suitable for all rooms. Of course, you will also find velvety chalk paints. The varnishes are available in different gloss levels. MissPompadour and Painting the Past each offer a matt and a silk matt varnish. At Mylands you will also find a glossy varnish.
Order wall and chalk paint in grey online at MissPompadour
Now you are of course spoilt for choice. When choosing the right colour shade, not only the colour cards will help you, but also our
customer advisory service
. This way you will find the right quality and colour for your project. You can then easily
order your sustainable wall paint, the right chalk paint and the colour-matching furniture varnish, as well as all the necessary accessories, to your home.
You can use the purchase on account option in our online shop, as well as PayPal. Payments can also be made by instant bank transfer and direct debit.
Your order will arrive via DHL GoGreen within a few days and in sustainable recycled packaging. Then you can finally get started. Have fun painting!