Tiles
Tile Paint & Tile Varnish
Tired of your old tiles? Repaint them and easily adapt them to your individual style of living. Whether brightly coloured or subtle - you're guaranteed to find what you're looking for in our colour range. Find out more about tile paint from MissPompadour!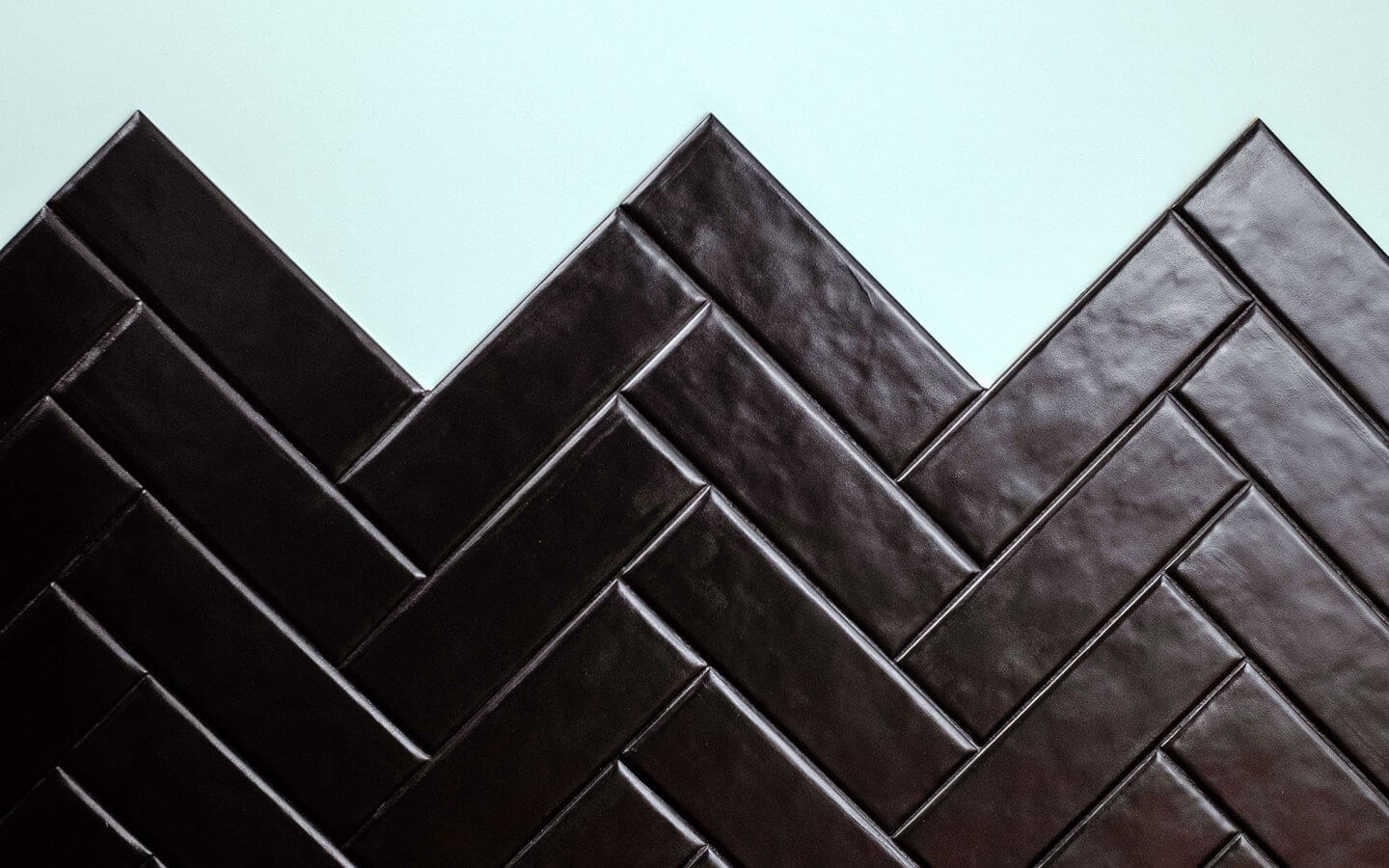 If you plan to paint your tiles, you can use any colour shade from our online shop. Depending on the supplier, the price per can/litre ranges from €39 - €56. It's best to choose a colour you like first, for example a tile colour in grey. Then you can look at the respective price and buy the right product for your project.
It doesn't matter whether you want to apply the tile varnish on the floor, on the wall, in the kitchen or in the bathroom. You can use the varnish from a bucket for:

Bathroom tiles
Kitchen tiles
Floor tiles
Wall tiles
As well as tile paint, our hard-wearing and washable wall paint is great for heavy-duty walls with plaster or wallpaper surfaces.
With our varnishesn you can paint your tiles really easily. Conventional tile paint is usually complicated to apply because it is mixed from two components and has to be applied quickly. It is also a nuisance to the nose and often the nasty smell lingers for a long time.
Our tile paints are ready-to-use, practically odourless and you can apply them without much previous experience. They are easy to apply to tiles and joints. Due to the slightly thicker consistency, there are hardly any colour noses and you get an even result. In addition, you can apply the second coat after only 4 - 6 hours.
The varnishes from our online shop also impress with their high covering power. It doesn't matter whether the substrate is light or dark - after 2-3 coats there is nothing left of it.
The finish of our silk-matt v arnishes looksnoble, they are robust and easy to clean. After just a few hours of drying, you can carefully walk on the surface again.
When is tile paint used?
Whenever you get tired of your old tiles, our tile paint can help! Whether tile paint for floors, tile paint for kitchens, wall tiles or floor tiles, you can paint over almost all surfaces with our paints. Our paints have a very good adhesion to tile surfaces. If this is still not enough, for example on the floor, you can apply a primer. It should always be used on floor tiles in particular! But also on smooth or stressed wall tiles, such as in the shower or on the backsplash in the kitchen, the primer To Bond - MissPompadour Primer provides additional stability.
Choose the right colour for your tiles
Finding the right colour is often not easy, we are well aware of that. That's why we make it different, and simple! In the table below you will find a list of all tile colours that are suitable for your projects. Additional special colours are not necessary and the covering power is convincing by itself.
Which colours are available as tile varnish?
You can choose from hundreds of great colour shades. Every manufacturer represented in the shop offers the colour shades in a strong varnish quality suitable for tiles. The most suitable are MissPompadour Eggshell Varnish, Mylands Wood & Metal Eg gshell varnish and Painting the Past Eggshell varnish.
Can I paint tiles with chalk paint?
chalk paints are great for painting your tiles, just like the other strong varnish qualities. Painting the Past colours are based on chalk flour. Mylands uses marble powder instead. And the MissPompadour colours may not be chalk paints, but they rely on a sustainable organic raw material. All three are equally suitable. The varnishes are robust and easy to clean, which makes them ideal for tiles.
These products are suitable for your tiles
MissPompadour Eggshell Varnish
Our own brand of high quality, ecological varnishes
robust, silk matt varnish for indoor and outdoor use

91 colour shades in clear and powdery shades
sustainably produced with a high proportion of renewable raw materials
available in 1 l and 2, 5 l containers- colour cards available
strong varnish with satin finish
fine colour scheme with unobtrusive, noble colour shadesn in the style of old english cottages
stable and silk matt
available in 750ml containers- colour cards available
hard-wearing varnish, silk matt
also suitable for outdoor use
wide colour scheme with many shades of different colour shades
available in 1 l, 2, 5 l and 5 l containers
colour cards available

Especially when it comes to painting tiles, many questions arise. We have therefore compiled some information for you here.
How much tile varnish per sqm?
As a rule, 1 litre of varnish is enough for up to 10 sqm with 2 coats. It is best to roughly calculate the area to be painted. Then simply enter the number of square metres into the quantity calculator, which you will find next to each colour shade in the shop. The calculated consumption always refers to 2 coats. Usually that is enough. However, depending on the painting technique and the colour you choose, you may need more.
Is tile paint waterproof?
Of course, our varnishes cannot simply be wiped off with water, so nothing stands in the way of a new tile colour in the bathroom. However, if you paint tiles that come into contact with water very often - e. g. in the shower or on the backsplash in the kitchen - you can additionally protect the varnish from the increased exposure to moisture with Painting the Past Sealer.
Please note that our varnishes do not tolerate standing water. It is therefore not advisable to paint floor tiles inside a shower or uncovered tiles outdoors. Of course, you can also clean painted tiles with mild cleaning agents.
Order tile paint and tile varnish in the MissPompadour Shop
Due to their stability, our paints have a long life. So you have to paint less often. And even if you have to be quick, the varnishes and paints are super suitable, because they dry quickly.
When developing our MissPompadour colours, sustainability is a top priority for us. That's why our MissPompadour colours are free of animal ingredients and therefore vegan. The colour Strong Shimmering is ecologically produced and water-based. It has a low odour and is also very suitable for households with children due to its low volatile organic content (VOC). Is sustainability as important to you as it is to us? Then take a look at what MissPompadour is doing for sustainability!
For detailed information on the procedure and what you should look out for, take a look at our magazine on painting tiles. There you will also find beautiful pictures of our customers who have already changed their tiles.
Not sure which colour is right for you? Our free colour and customer advice is there for you!