Wall Paint for Plaster & Clinker
You want to redesign your plastered walls? Then you've come to the right place, because
all our beautiful colour shades are also available as wall paint
. Read more about our
opaque, matt wall paints
.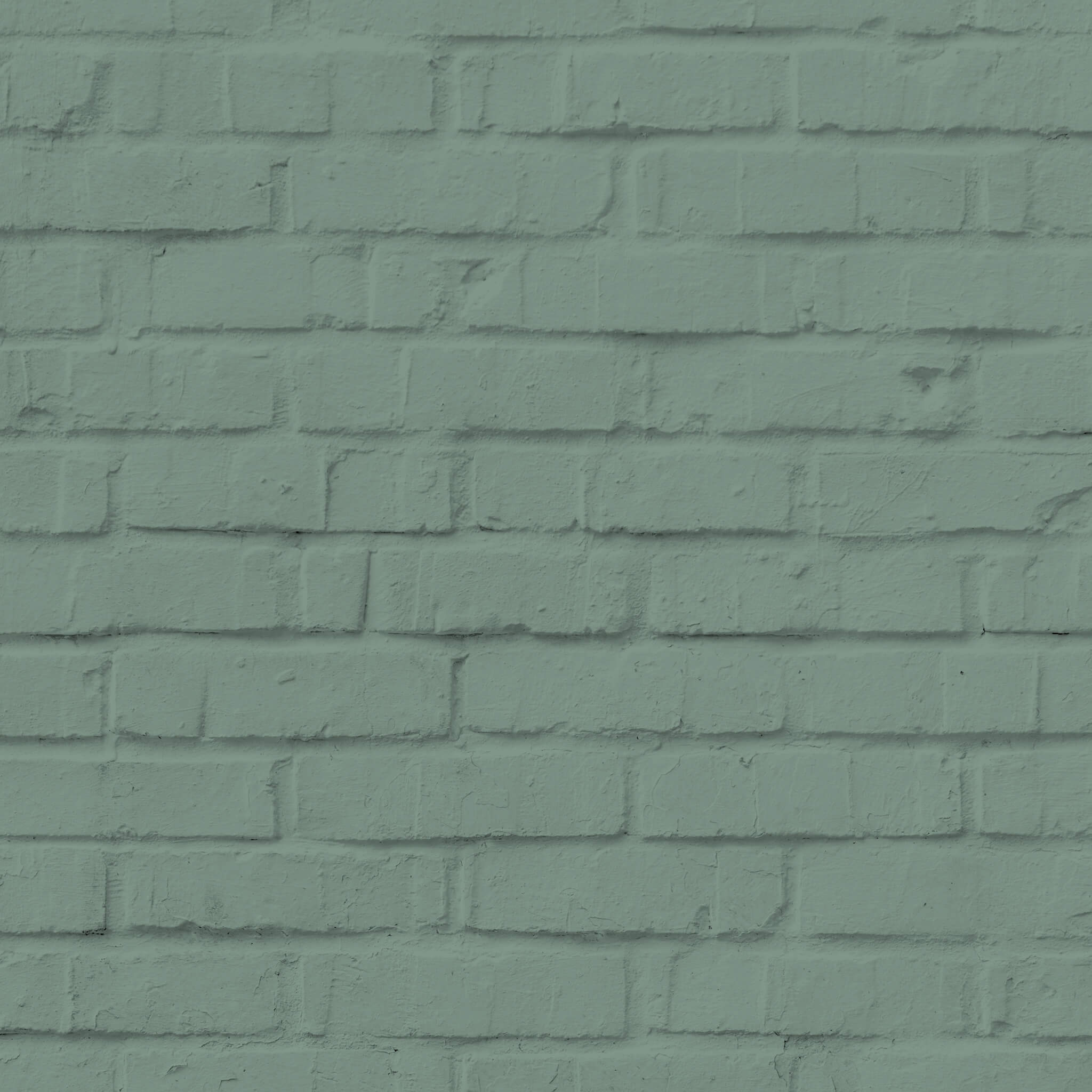 Order paint for plaster: What you need to know
We have the right wall paint for you for different areas of application. When it comes to intensively used areas, such as your staircase, a practice or rooms in the kindergarten, The Functional Wall Paint by MissPompadour is the right choice. If you need paint for your living area, you can use one of the following products:
The Valuable Wall Paint by MissPompadour
the matt wall emulsion with marble powder from Mylands
wall paint from Painting the Past with the unique velvety chalk finish
What distinguishes paint for plaster?
Plastered walls have a very fine or even coarser texture, depending on the type of plaster they are plastered with. For this reason, it is important that the paint spreads well. This is the only way to ensure that the paint is opaque and that the paint also reaches the recesses well. Whether you want to paint coloured stone plaster, roughcast or fine plaster - you can use our wall paints for this. You can also apply our wall paints and chalk paints on lime plaster, just prime with deep primer beforehand.
After all, good coverage is essential to ensure that you enjoy painting and achieve a beautiful result
If you value diffusion-open paint coats, our wall paints are the right choice for you. They do not seal the walls and allow moisture to pass through with little resistance
When can plaster be painted?
A rough guide is 14 days. If your wall is freshly plastered, you have to let it dry properly before you start painting. How long this takes depends on various factors such as:
the room temperature
the thickness of the plaster layer
the composition of the plaster
With fresh plaster, you should first prime the surface before applying the paint. You can do this with depth primer for mineral plaster. But the primer must also dry thoroughly before you can start.
If your wall is not newly plastered, but already has a primer and a coat of paint, you can start directly with the paint after cleaning. Please make sure that there is no dirt, dust particles or similar on the wall surface. You should remove these with a broom or hoover before painting
If you have stains on the wall, for example from the dog's bowl, oil stains from cooking or soot particles from the stove, you can paint over these areas with To Block. This will prevent the stains from bleeding through again after painting. Always make sure you have a suitable surface.
When all this is done, you can finally get started!
Choose the right wall paint for plastered walls
You should choose wall paint for your interior plaster. All our colour shades are also available as wall paint. You can choose from our wide range of colours!
These colours in the MissPompadour Paint Shop are suitable for plastering
Basically, all our wall paints are suitable for interior plaster. The quality of paint you buy for your wall depends on how your wall will be used
For example,
if it is in a frequently used stairwell or hallway, a doctor's office or a day care centre, you should
buy
a
wall paint for
heavy use.
These include:
MissPompadour The Functional Wall Paint

Mylands Marble Matt Emulsion, the wall paint with marble powder
With these colours, you get an abrasion-resistant and wipeable surface that will give you pleasure for a very long time.


If, on the other hand, you are planning to paint a wall with textured plaster in your living room or bedroom, you would be well advised to use an
ecological wall paint
such as MissPompadour The Valuable Wall Paint.
The beauty of this paint quality is that it is odourless, drip- and splash-free and fantastic to work with.
If you're looking for chalk paint for your walls, Painting the Past's wall paint with beautiful muted and distinctive colour shadesn is also suitable for your interior plaster. Mylands wall paint can also be used on plaster.
If you get tired of the colour, you can simply paint over it.


You can also paint covered and unstressed walls outdoors with Mylands wall paint. However, we do not have wall paint that is specifically suitable for exterior plaster in our range.
Which paint can I use for interior plaster?
All our
wall paints that you
can use
for wallpaper and woodchip
can
also be used for plastered walls indoors. In case you have cracks and drill holes in the walls, you should fill and sand them smooth before painting. Then you can start painting!
It's all about the primer!
If your surface to be painted is freshly plastered, you can't do without a primer. After all, you want to achieve a beautiful result. Especially in case of filled areas, drill holes or other irregularities, you can create a perfectly even surface with the right primer. In this case, Tiefengrund is the right choice to
prepare your wall for painting.

Even if you want to paint over lime plaster, a primer is necessary beforehand. Use our
MissPompadour - To Prime Walls
,
for
example
,
or any other deep prim
er.
This generally applies to absorbent surfaces such as gypsum plaster or freshly plastered walls.
Painting plastered walls: a few tips for application
Tip 1: Before you start painting, masking and protecting surfaces that should not come into contact with the paint is an absolute must. Even though our paints hardly splatter, spills cannot always be prevented in the heat of the moment. The reward for your preparatory work is a guaranteed great painting result!


Tip 2: Use a wall paint roller for
painting. The rougher your textured plaster, the fluffier your roller should be. In addition to the roller, you will need a brush for the corners and edges of your wall. Our sustainable brushes are particularly suitable for wall paint. You can also find other
sustainable painting tools
for your project in our shop
.
Tip 3: You should plan on 2 coats. After a drying time of approx. 4 hours
, you can start with the second coat. The colour will only become really rich with the second coat. Even spots in the plaster that you may not have "caught" in the first coat will be covered after the second coat. In this case, you can simply apply the wall paint partially with a brush.
If you are still not satisfied, you can of course paint again.
Can I paint directly onto any plaster?
With the right preparation, you can paint on any plaster. If you have primed with deep primer, you are ready to paint on your plastered wall. If you are painting on an absorbent surface or want to apply a primer, you can dilute the first coat with a little water. Apply a full coat in the second step.
How much paint do I need?
How much paint you need for your project depends, among other things, on the structure and absorbency of your plaster. To determine the paint quantity, you can use the practical Paint Calculator in our shop. Here you enter how many square metres you want to paint with the selected colour and the system calculates the paint consumption. If your plaster walls are very rough, you may need a little more paint than calculated. As an average, you can assume 1 l of paint for 10 sqm with a double coat
Order paint for plaster in the MissPompadour Shop
Once you have decided on the right wall paint for your project, you can easily order it from our shop. Shipping is climate-neutral with DHL Go Green
.

Our packaging is
completely plastic-free
. We only use recycled plastic material for our 2. 5 l paint buckets, in order to sufficiently protect your sensitive goods on their way to you. Our sturdy cardboard boxes are made entirely of recycled paper and are manufactured exclusively in Germany. Do you have any questions? Our customer service team will be happy to assist you with your project free of charge!