Stencils
You want to paint but find uniform surfaces boring? Then use our stencils to make your painting more interesting! Use them on walls, floors or furniture, because the stencils are suitable for every project.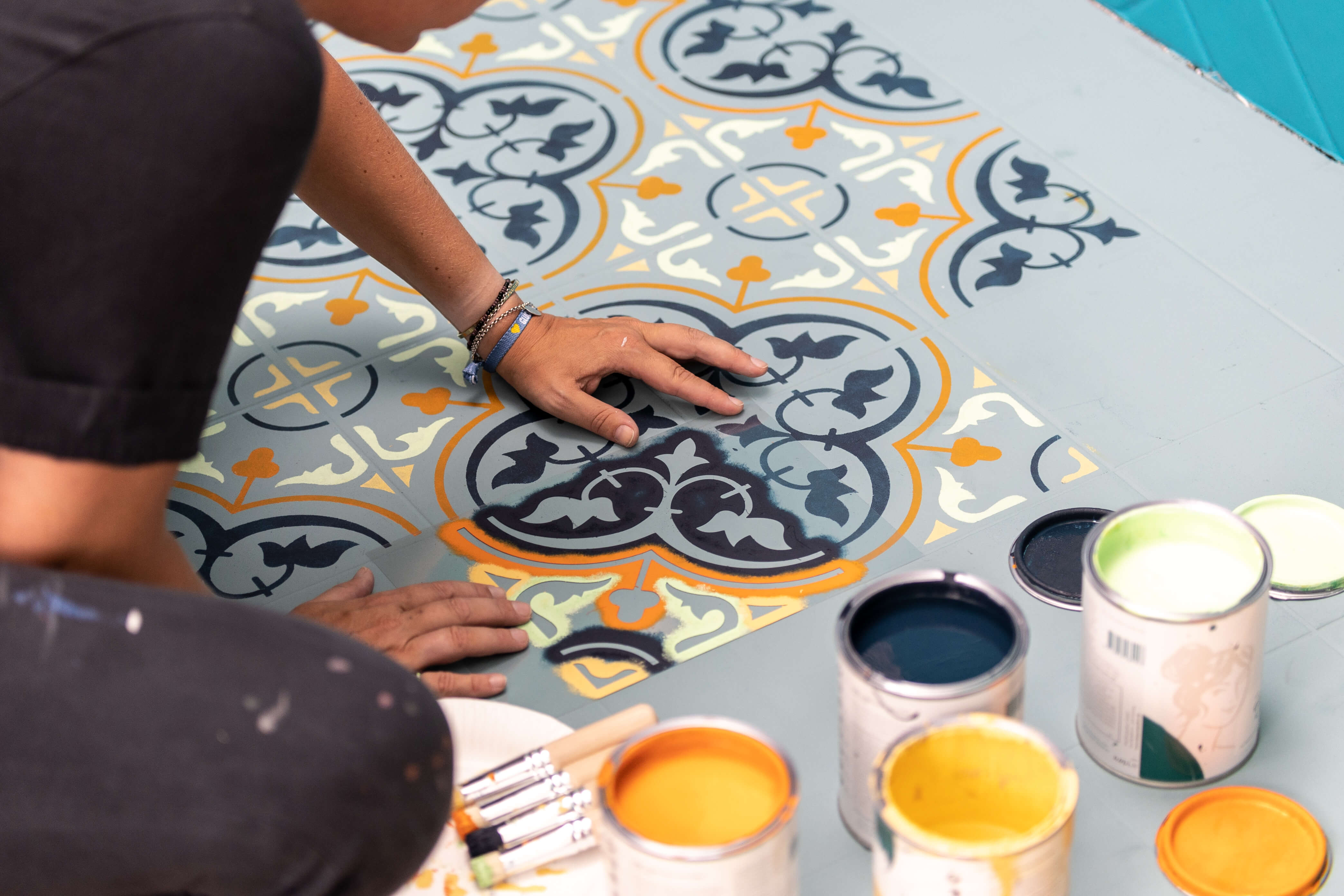 Stencils
The stencils from MissPompadour are made of elastic and stable plastic. The material is completely transparent, which has the advantage that the colour application can be checked constantly. The edges are cut extremely precisely to achieve clear contours. To ensure a linear application, each stencil is provided with application points.
Produced in our own manufactory.
The stencil pattern is plotted in a DIN A4 format, which you can cut to size yourself. The creative painting stencils are easy to clean after use and can therefore be used again and again. The stencil comes in an attractive envelope which is also suitable for storage.
How do I use the creative stencil?
The best way to apply the colour is with a dabbing brush. These brushes are round and flattened at the tip. The paint is "dabbed" vertically onto the stencil. Make sure that the brush does not contain too much liquid so that the paint cannot run behind the stencil. The creative stencil-stencil is suitable for use with all MissPompadour colours. You can work with wall emulsion as well as with chalk varnishesn depending on the surface.
Which colour suits?
If you want to stencil small areas, for example, the wall paint testers from Painting the Past are perfect.
But also the varnishes and wall paints from MissPompadour and Mylands are ideal, because the colours of both manufacturers are rather creamy and can be used well for stencilling.
To keep the stencils plumb on the wall or on tiles, we recommend marking vertical and horizontal lines inconspicuously with a pencil before stenciling.
With some stencils designs, you can also work very well with two different colours to achieve interesting contrasts. On stencilled tiles, especially on floors in wet areas, the colour application should then be stabilised with Painting the Past Topcoat. On other floor tiles, you can also use To Seal from MissPompadour. The best way to seal the stencils on the wall is with Painting the Past Sealer.