Wall paint
wall paint is one thing above all - a perfect and very simple way to make your home your
absolute favourite place
.
Here you can find out
everything about our product range and its application possibilities.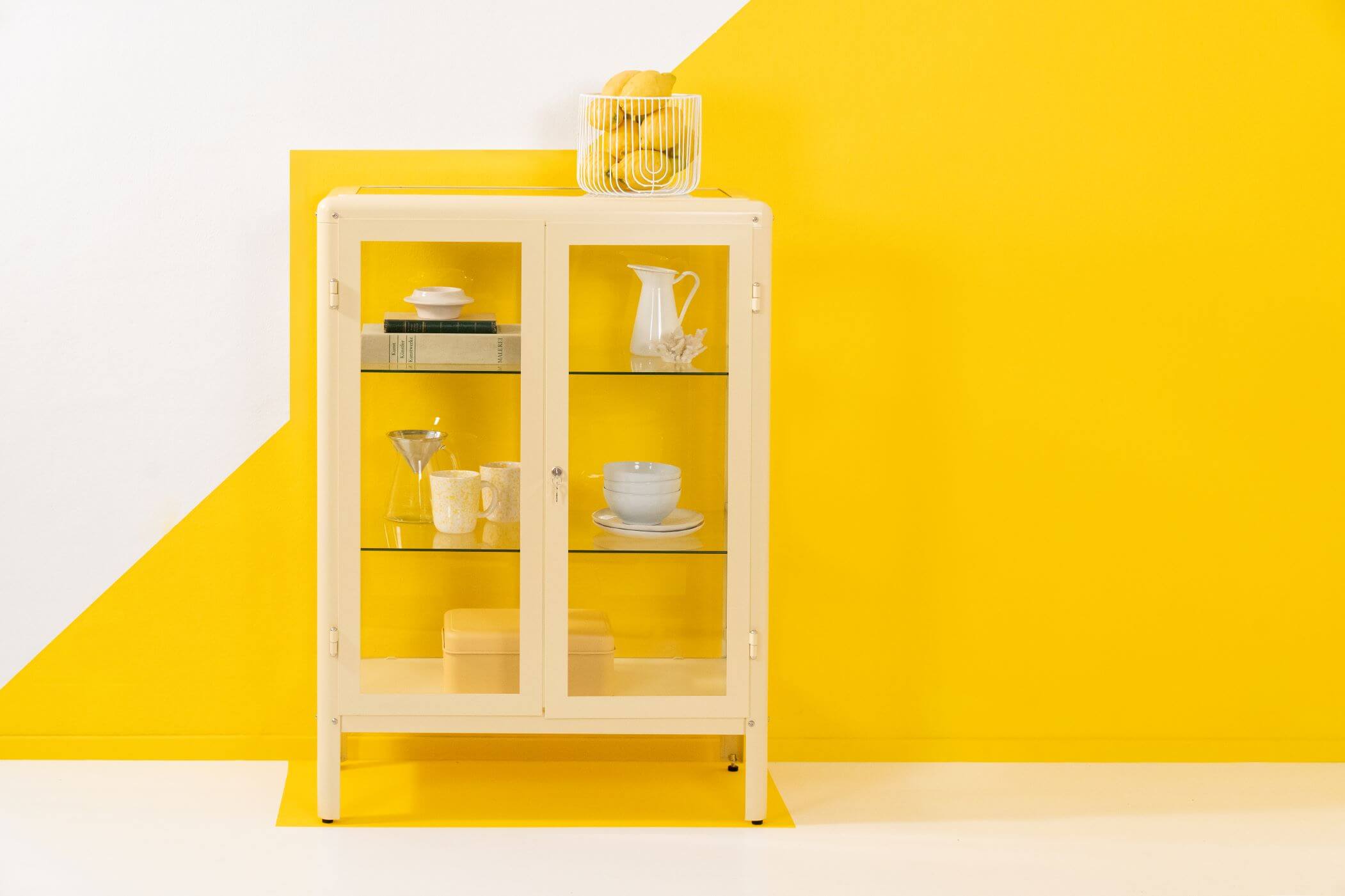 What is the difference between wall paint and varnish?
Most wall paints are water-based emulsion paints. They are characterised by the fact that they form open-pored, i.e. breathable, matt surfaces when they dry. varnishes, on the other hand, are used to seal the surface of objects made of wood, metal, plastic or stone with a thin impermeable layer.
What types of wall paints are there?
Wall paints differ in their chemical composition. Many wall paints have synthetic binders or petroleum-based binders. These paints cover well and are easy to apply. They often do not meet our standards for sustainability and health safety.
However, there are ecological and sustainable wall paints that can be used with a clear conscience. The Valuable Wall Paint by MissPompadour is such an eco-paint based on renewable vegetable raw materials. And the LittlePomp chalk paint is so harmless to health that it can also be used by pregnant women without any problems. In addition, MissPompadour also offers The Functional Wall Paint. This is a breathable wall paint that is extremely hard-wearing, wet-washable and scrub-resistant and can therefore be used in heavily frequented rooms.
All three wall paint qualities from MissPompadour cover fantastically and are easy to apply.
Areas of application for wall paints
Wall paints can be used in all interior spaces. By using wall paints, the atmosphere and even the proportions of a room can be totally changed.
For example, there are almost contemplative colour shades, mostly from the blue-grey range, which are extraordinarily conducive to concentration . These shades are particularly suitable for offices and study rooms. In the bedroom, you are more likely to choose calm, cosy colour shades that promise peaceful nights. Here, perhaps the ceiling can also be designed in colour. Because you can see it when you are lying down. A living room becomes a cosy place to stay through individual colour design. In bedrooms and living rooms, The Valuable Wall Paint with its particularly great radiance is the right choice.
Wall paint can be used in all rooms. Especially rooms that are subject to a lot of wear and tear, such as corridors, kitchens and children's rooms, can benefit from washable wall paint. The entrance area is always a particularly frequented place in the home. Wet jackets and dirty rubber boots are often taken off here. In some houses, a wet dog also likes to shake itself here and dirt always ends up on the wall. This is no problem for The Functional Wall Paint, because it can simply be washed off wet. Kitchens and bathrooms are also subject to a lot of wear and tear. How practical that you can simply wash off anything that has accidentally landed on the wall.
In the nursery, the beautiful colour shades of LittlePomp chalk paints create a cosy environment for baby and toddler.
Colour-coordinated interior paint also makes a great complement to expressive wallpaper. For example, the enchanting motifs of the high-quality MissPompadour non-woven wallpapers are perfectly coordinated with the ninety-one colour shades of the MissPompadour wall paints collection. This way, every wallpaper can be complemented with a matching wall paint.
Which wall paints can I order from MissPompadour?
MissPompadour offers 3 wall paint qualities. First of all, The Valuable Wall Paint and then The Functional Wall Paint. Both wall paints are available in all 92 colour shadesn of the MissPompadour collection. There is also LittlePomp chalk paint. This is a children's collection in 15 enchanting, soft pastel shades that are also suitable for adults.
The Valuable Wall Paint - our most sustainable wall paints
The Valuable Wall Paint is a highly opaque, spray-resistant wall paint made from bio-based raw materials. The Valuable Wall Paint is VOC-free, which means that it does not emit any toxic vapours into the air when it is applied and dries. It is also completely odourless and permeable to water vapour. This ensures a pleasant room climate. It creates a matt, extremely noble surface and can be applied to wallpaper, woodchip and all types of plaster.
The Functional Wall Paint - our hard-wearing and washable wall paint
The Functional Wall Paint is a wall paint that combines almost all the positive properties of conventional latex paint. It can be wiped clean with a wet cloth and is abrasion and impact resistant. Stains can be easily washed off. Unlike latex paint, however, The Functional Wall Paint is VOC-free, water-based, low-odour and easy to paint over at any time. Use The Functional Wall Paint on all hard-wearing walls, in the hallway, in the kitchen or in contract areas. It is suitable for painting over wallpaper and woodchip and for use on any plaster.
LittlePomp chalk paint
LittlePomp chalk paint is made from bio-based raw materials. It is VOC-free, water-based, completely odourless and breathable. The highly opaque LittlePomp chalk paints are - and this is particularly important in children's rooms - robust and impact-resistant. The LittlePomp colour shades have been specially developed for children according to aspects of developmental psychology, but are also quite appealing to adults. They are easy and unproblematic to work with. LittlePomp chalk paints for the wall are suitable for painting over wallpaper and woodchip and of course for any type of plaster.
Frequently asked questions about wall paints
Do I need a primer to apply wall paint?
If the painted walls are intact and the plaster is smooth, you can simply paint on the wall. If the plaster is irregular, crumbly or sandy, it is advisable to prime with MissPompadour To Prime Walls. This also applies to highly absorbent walls, such as plasterboard.
Can I simply paint over old wall paint?
Yes, in most cases the old wall paint can simply be painted over. MissPompadour Paints also cover dark coats of paint well. If it is latex paint, a primer coat is necessary.
How many coats of paint does a wall need?
The paint should always be applied twice. For some colour shades, such as red and yellow, a third coat is often necessary.
How long does the drying process take?
There should always be about 4 hours between coats.
Can wall paint be touched up later?
If the actual painting was not done years ago, it can be touched up.
When is it worth using a paint sprayer?
For very large areas, ceilings and unoccupied rooms, a paint sprayer can make the work much easier.