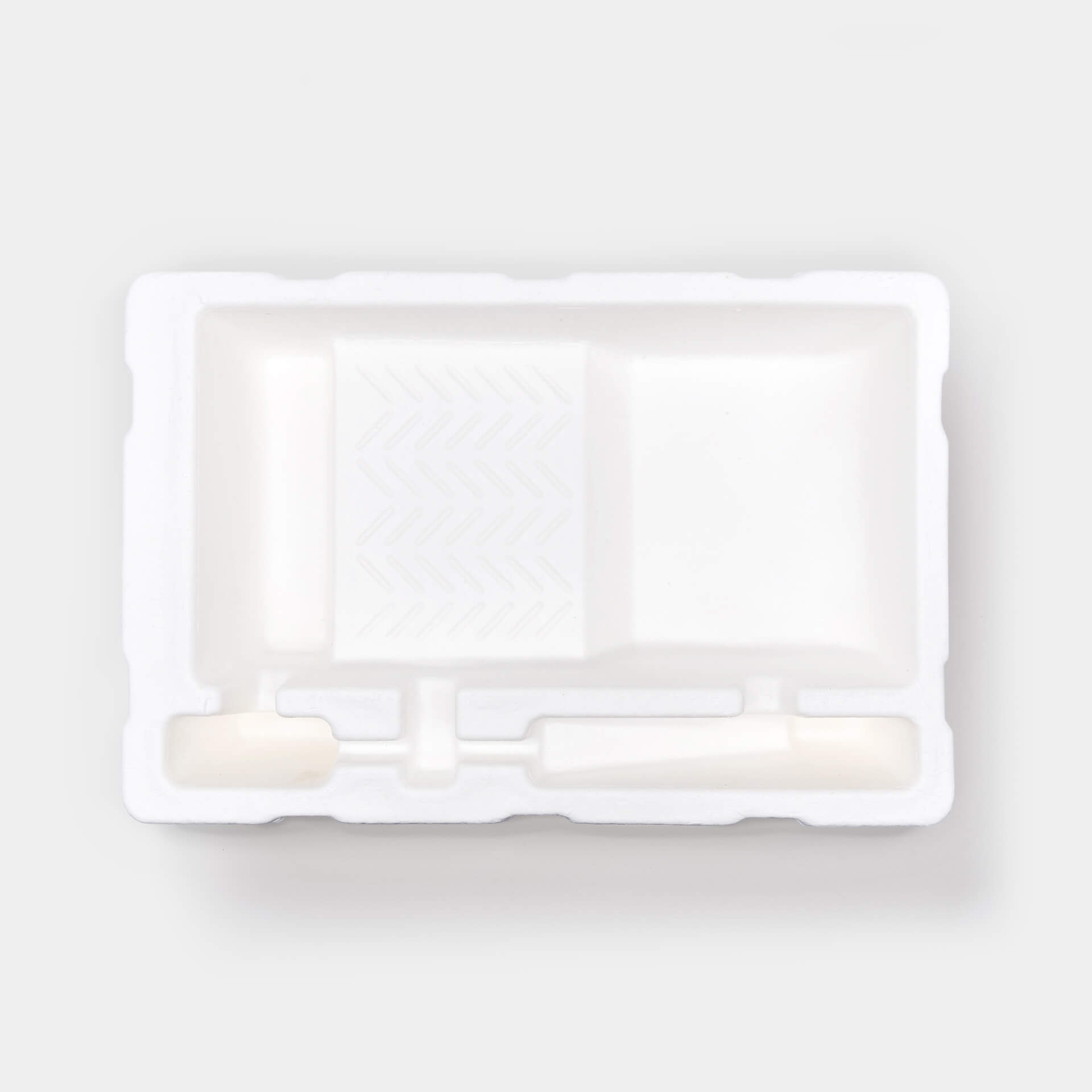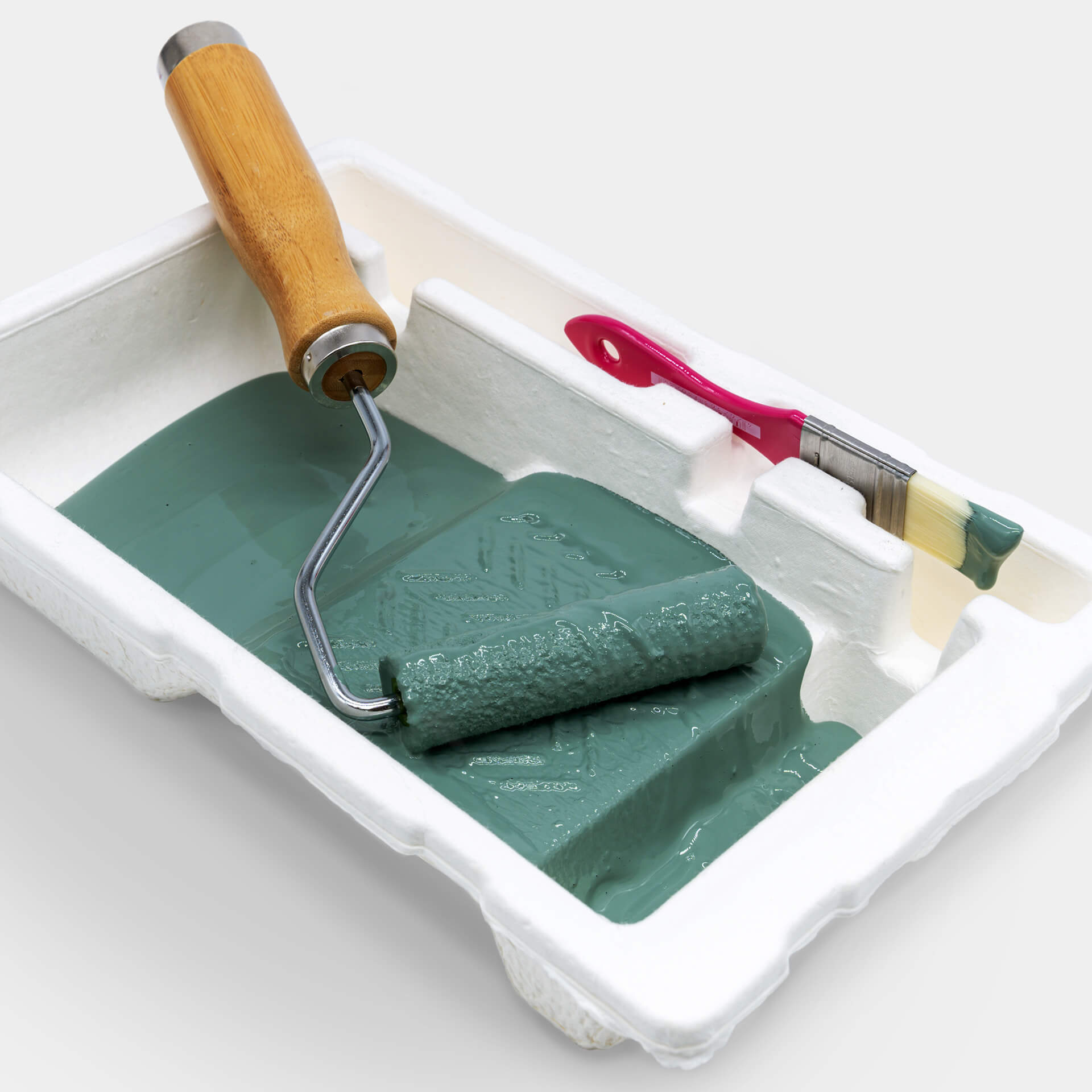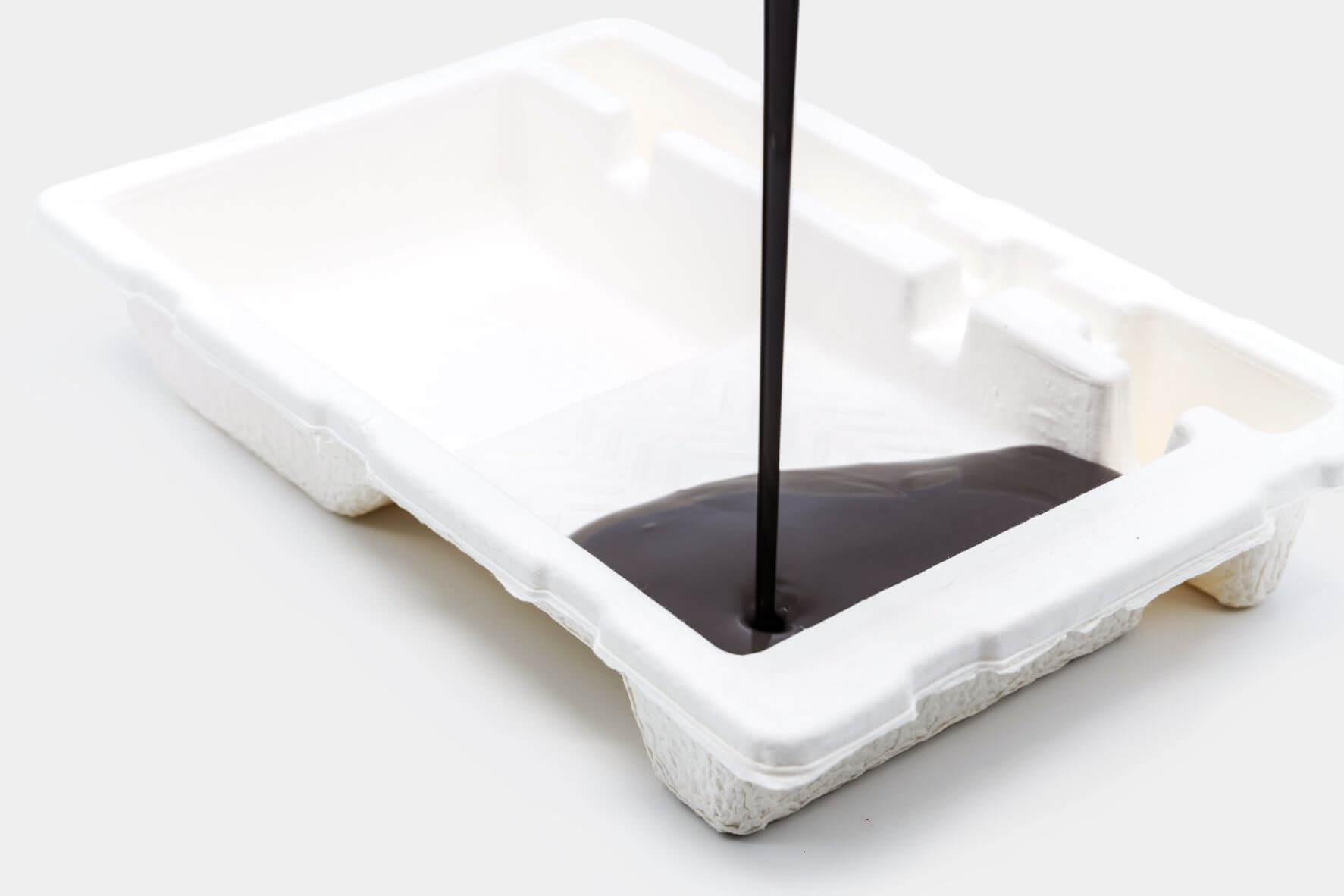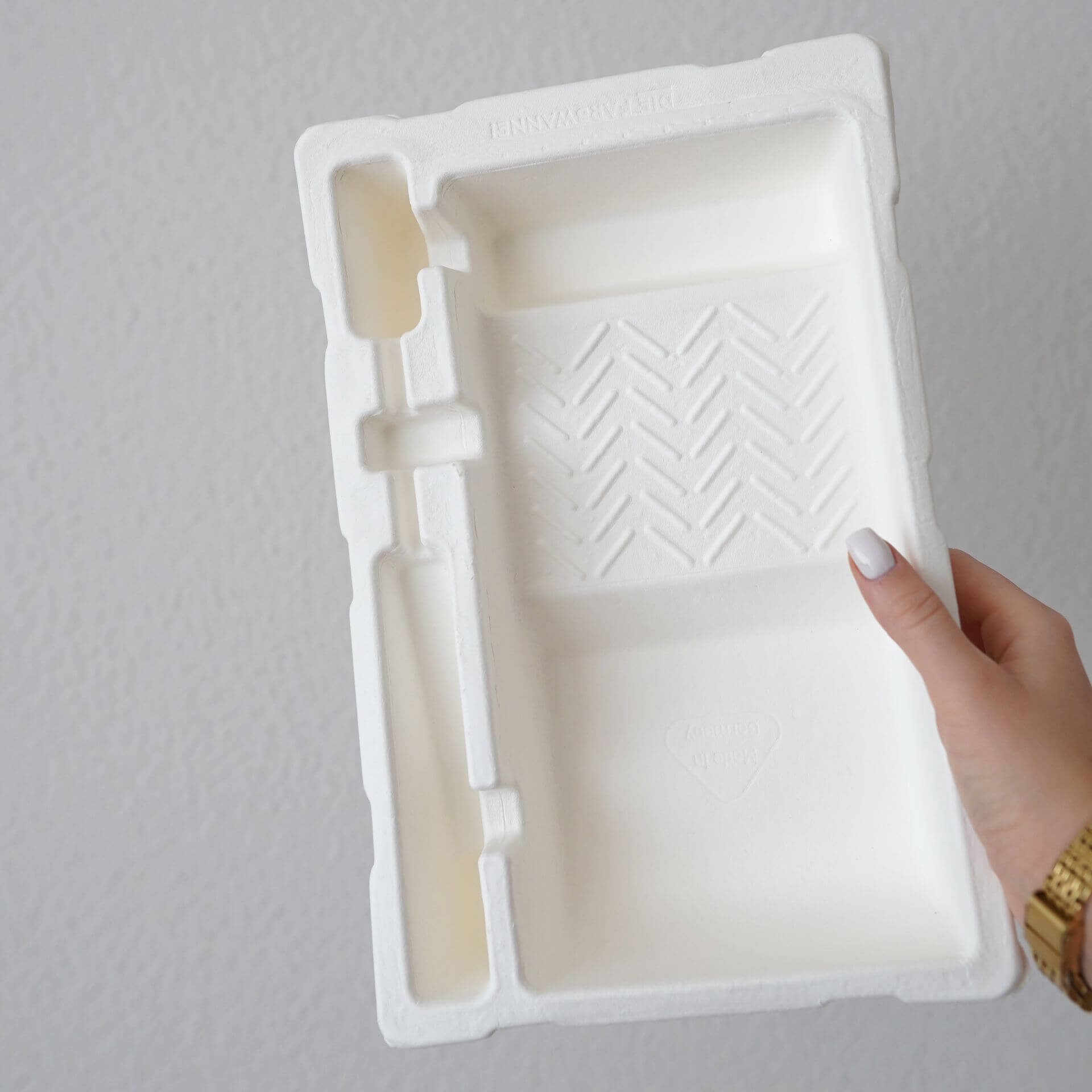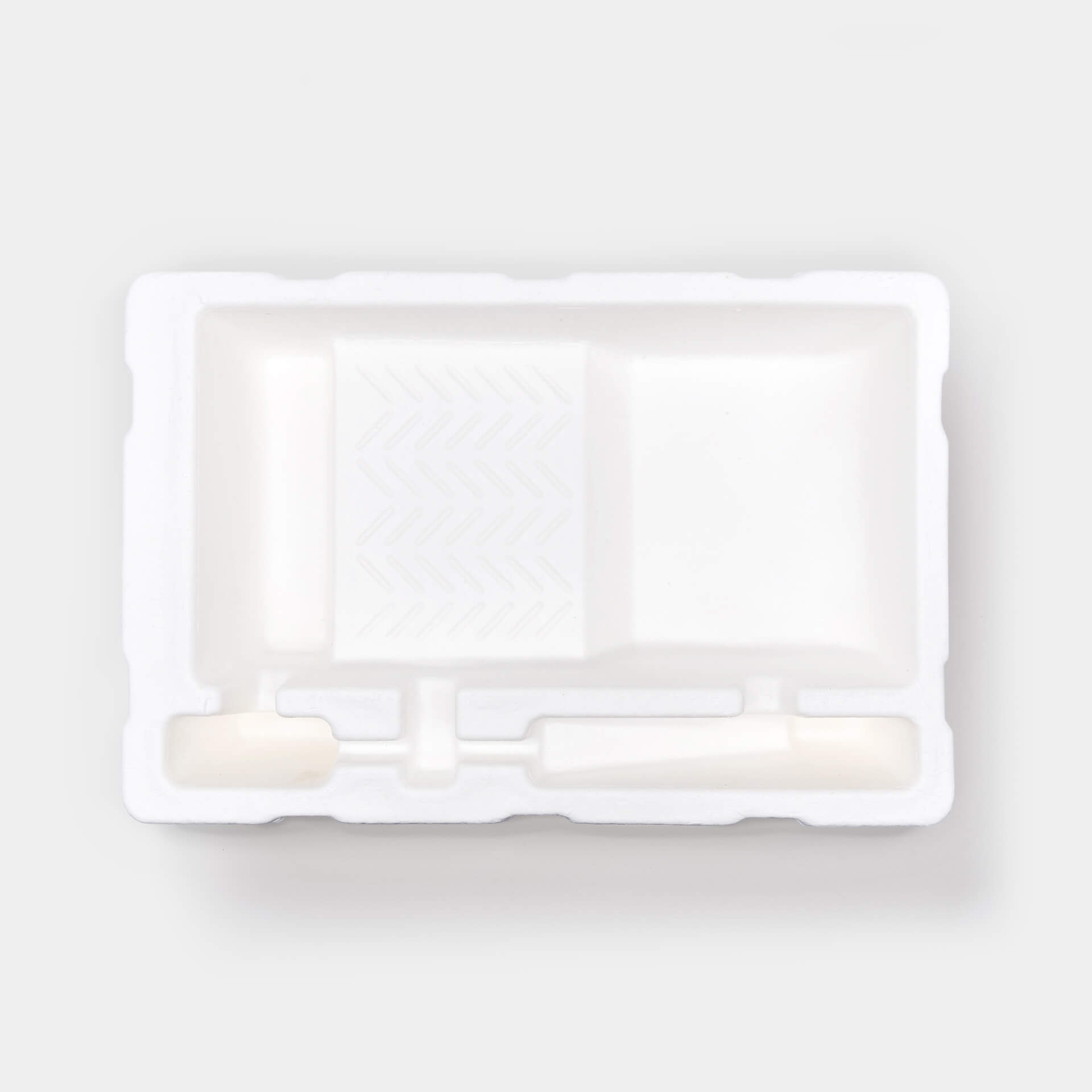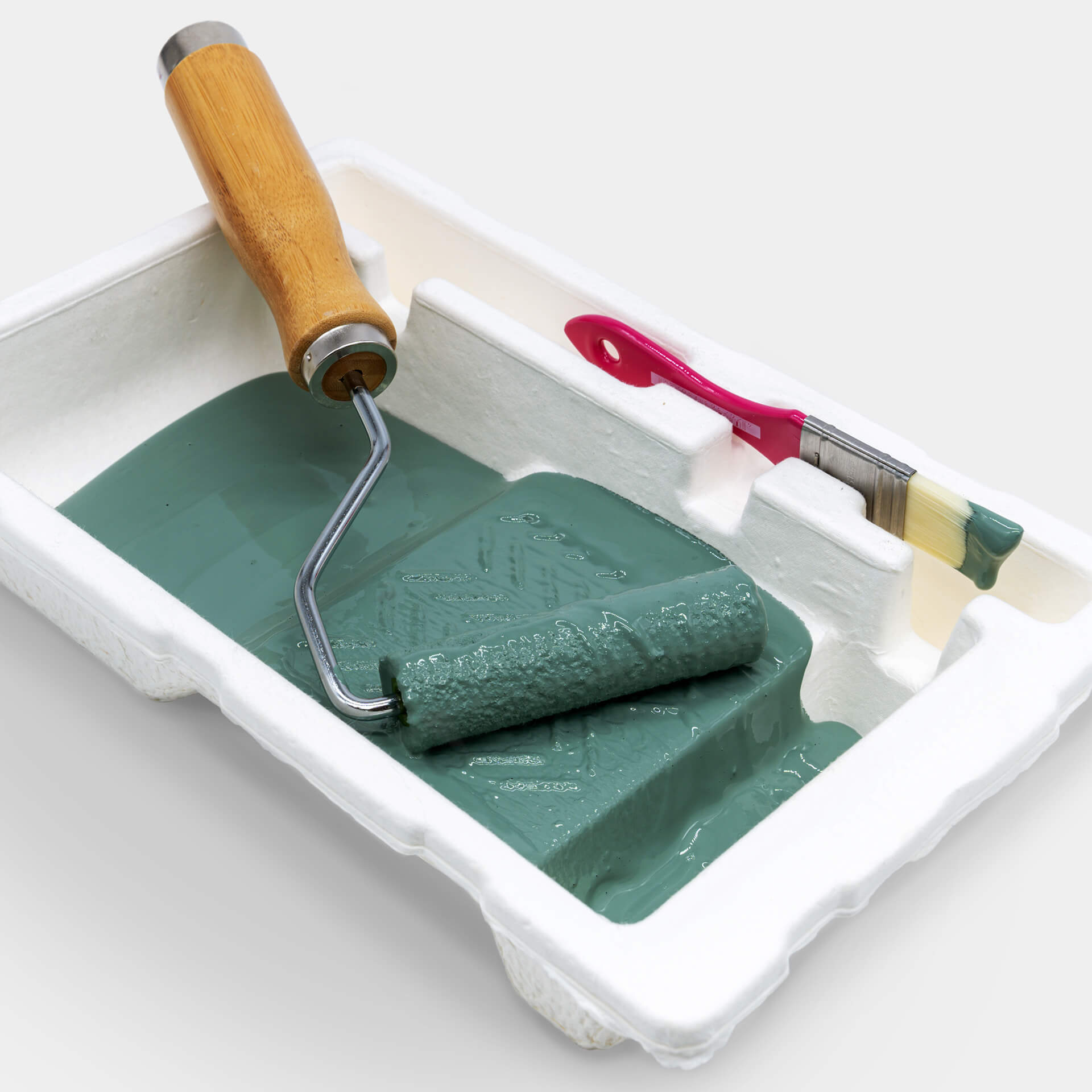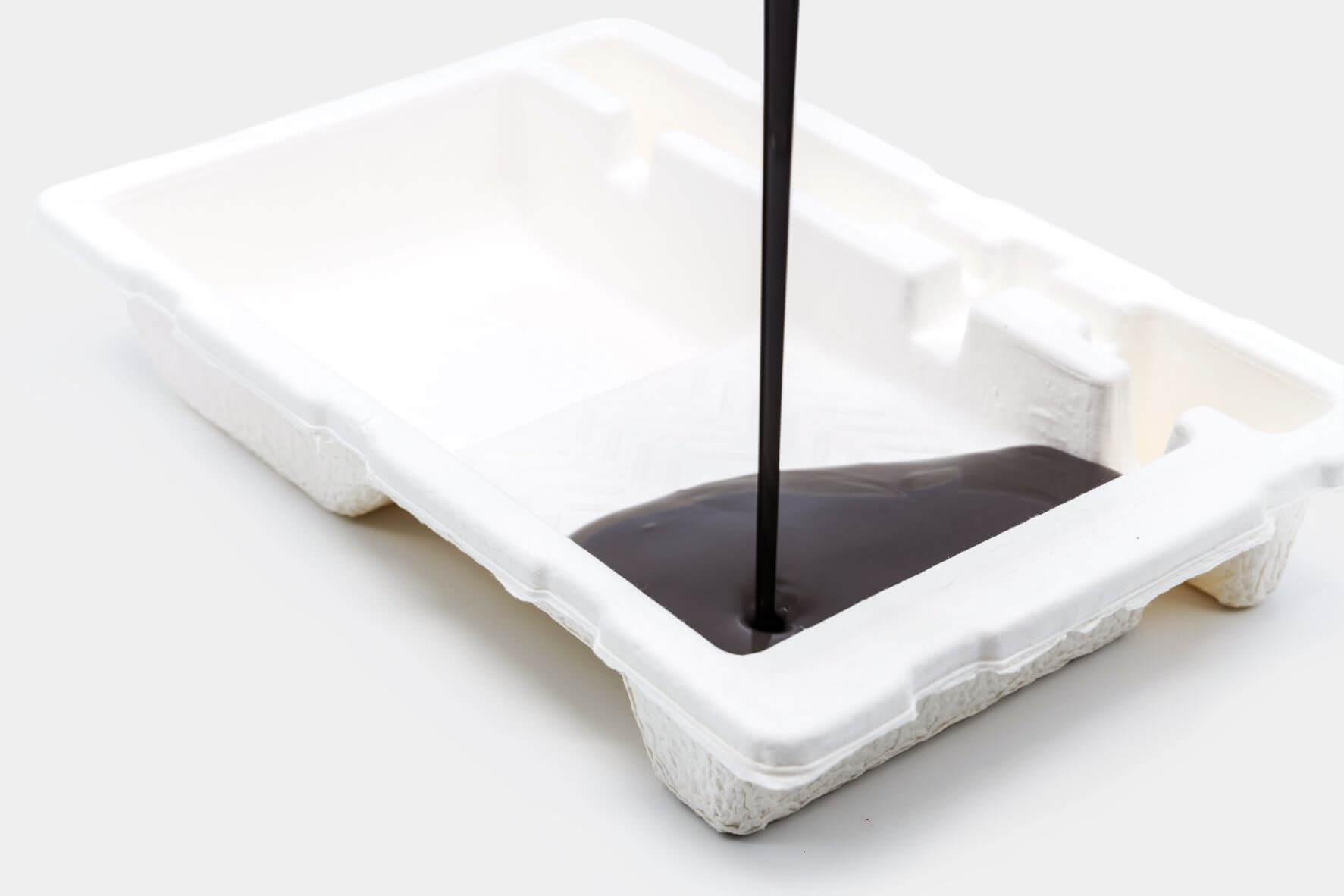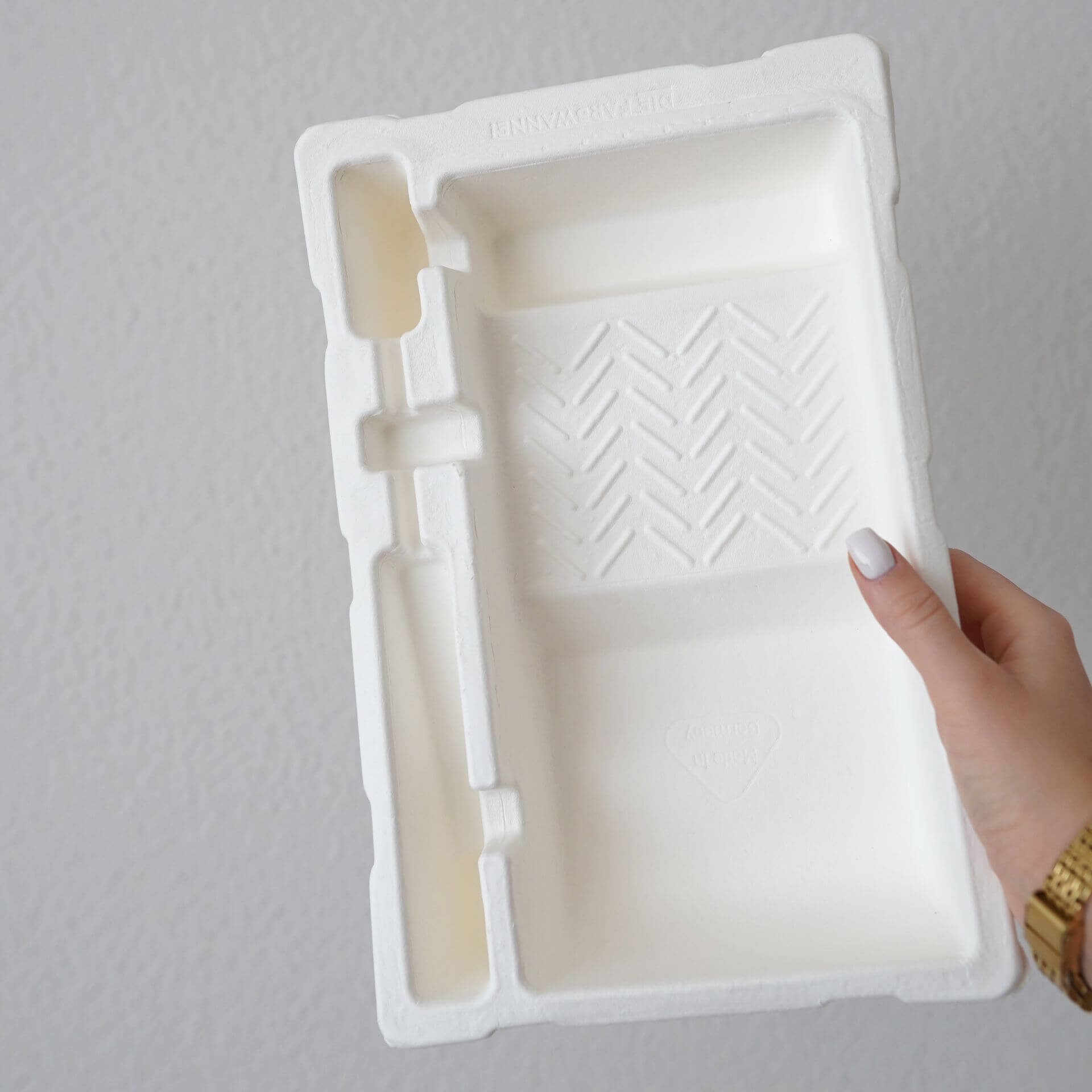 MissPompadour
The paint tray!
The completely new MissPompadour Die paint tray! not only holds paint, but also a roller and brush at the same time. MissPompadour Die paint tray! is not made of plastic, but compostable. It does not bend and is still light as a feather.
100% plastic free


Suitable for brushes and rollers up to 12cm
Holds up to 250ml, 1 paint compartment for roller & 2 more for brushes
Colour and waterproof
Made in Germany
Available, delivery time: 2 to 4 Working days
High quality products for your perfect result
Free & individual color consultation
Safe delivery by DHL GoGreen
This is what our customers say
Our common goal: no more plastic paint trays on the market by the end of 2025!
The paint tray!
We at MissPompadour have not reinvented the wheel, but we have certainly invented the perfect paint tray. We thought that it would not be enough if a paint tray only contained paint and only offered the possibility of wiping it off. After all, where to put the brush that you always need while painting? Maybe you even want to store a second brush? And what use is a conventional paint tray if, for example, you want to work with several colours when stencilling? We have worked on this for a long time and finally we have developed the really ingenious MissPompadour Die paint tray!
The paint tray! and its advantages
Our new paint tray is simply perfect for painting. It has a large and quite deep compartment for the paint. The paint tray is raised in the middle so that you can easily wipe off excess paint from the roller on its surface structure. Behind it there is a recess in which the roller is safely deposited. This all sounds quite normal. But the really ingenious thing about the MissPompadour Die paint tray! is its recesses on the side. You can place your brush in one of them without it getting out of place. And you can place a brush upright in the second recess. If you work with more than one colour shade, you simply fill these recesses with the other colours. Up to four colour shades can be used at the same time. The paint tray! holds 250ml and is suitable for rolls up to 12cm wide. It is light as a feather, ergonomically easy to grip and can be used several times.
The paint tray! is environmentally friendly
How could it be any different at MissPompadour! We simply don't like plastic. That's why our paint tray is plastic-free. Its material is cellulose, which is also used a lot in the building material industry as an ecological insulating material. One advantage of this material is its stability. Even under the influence of moisture, the paint tray keeps its shape. And last but not least, the ingenious MissPompadour Die paint tray! is 100% compostable. Our goal is: no more plastic trays on the market by 2025!