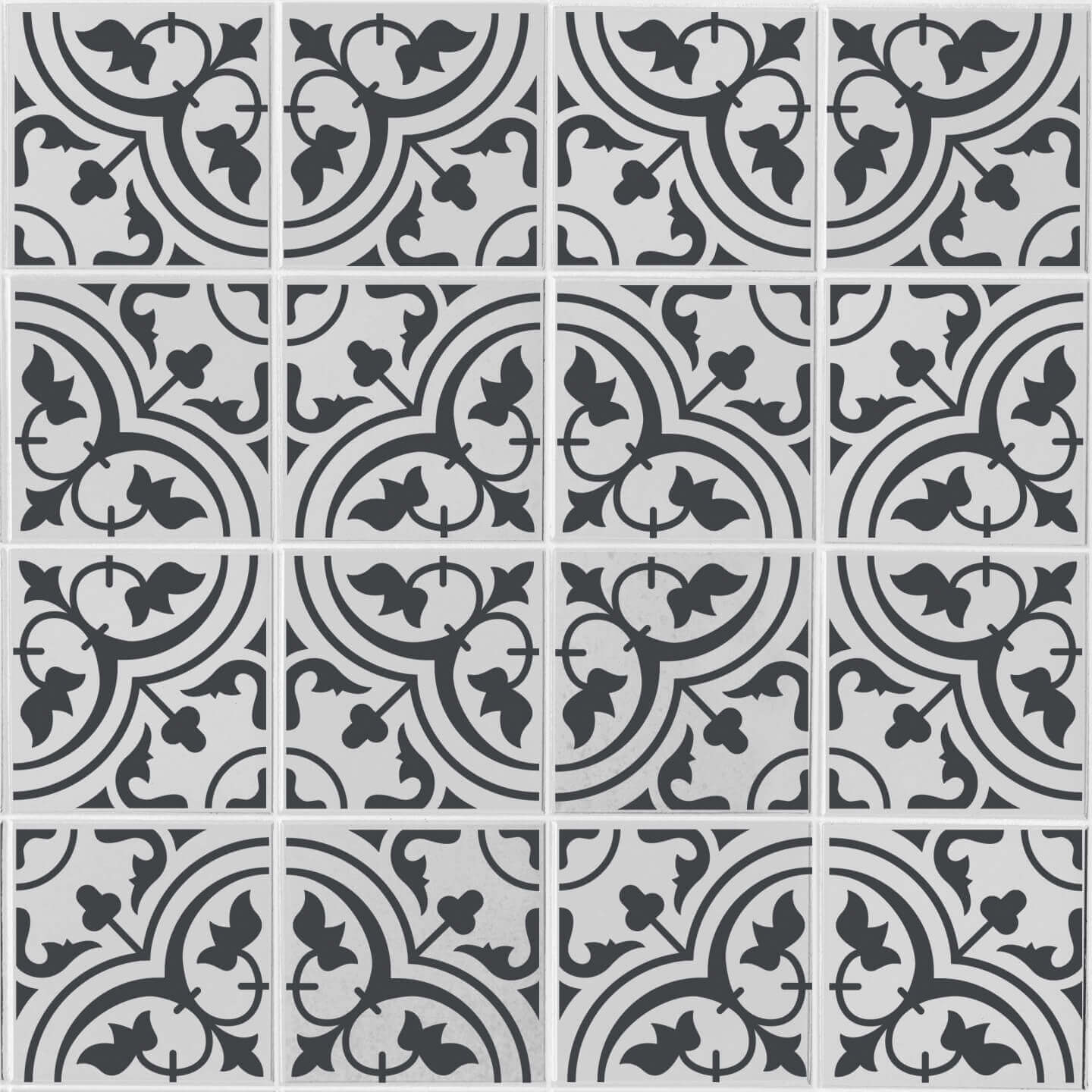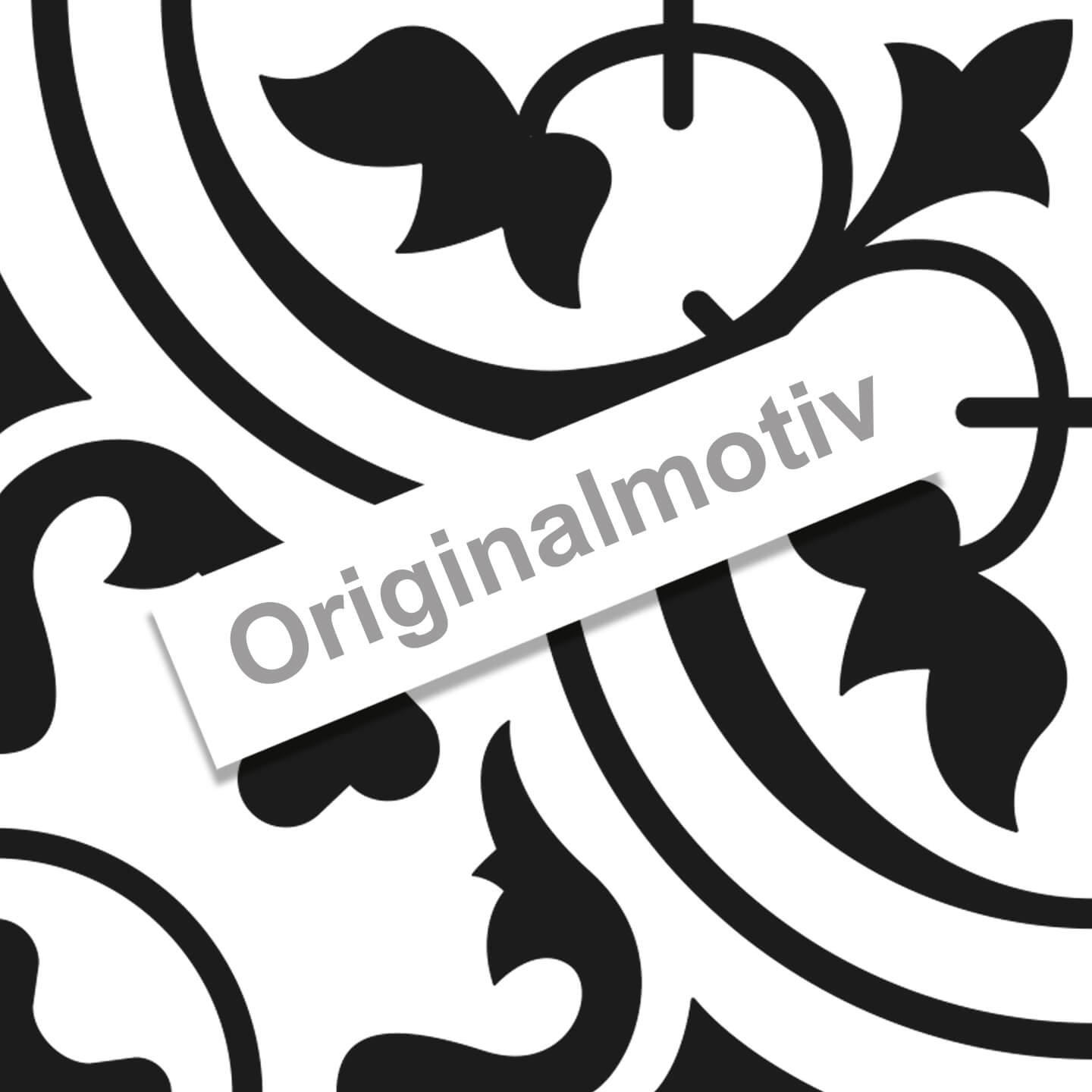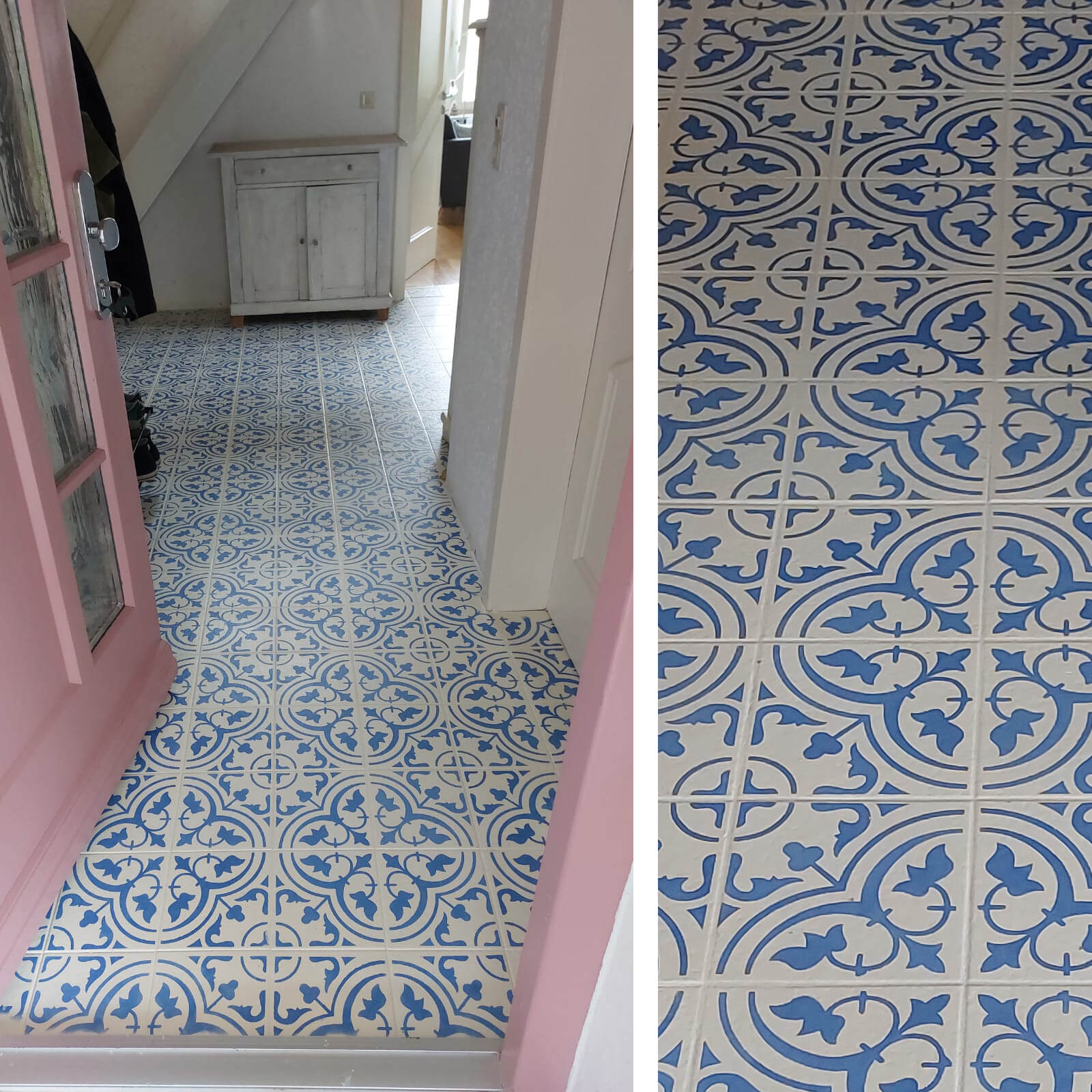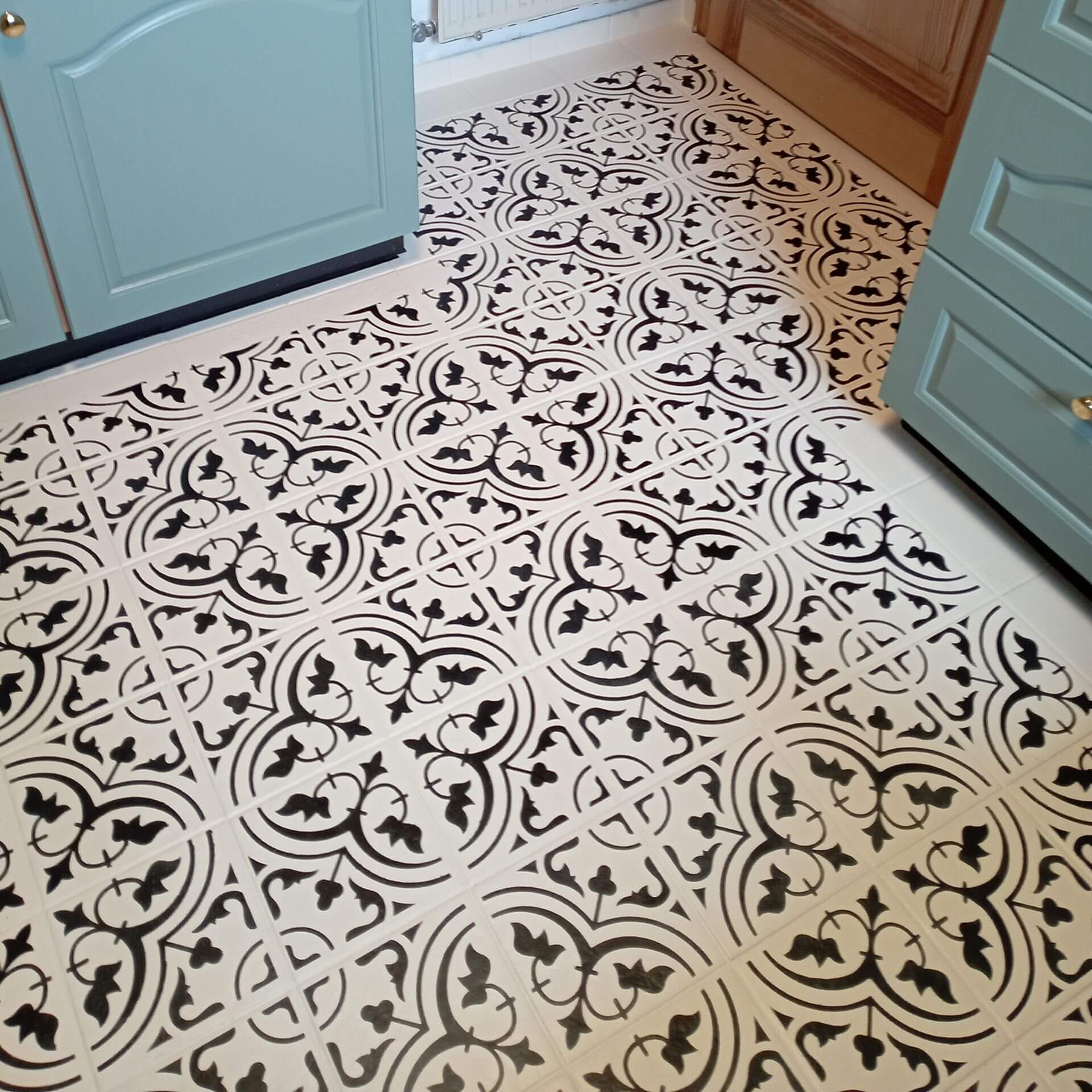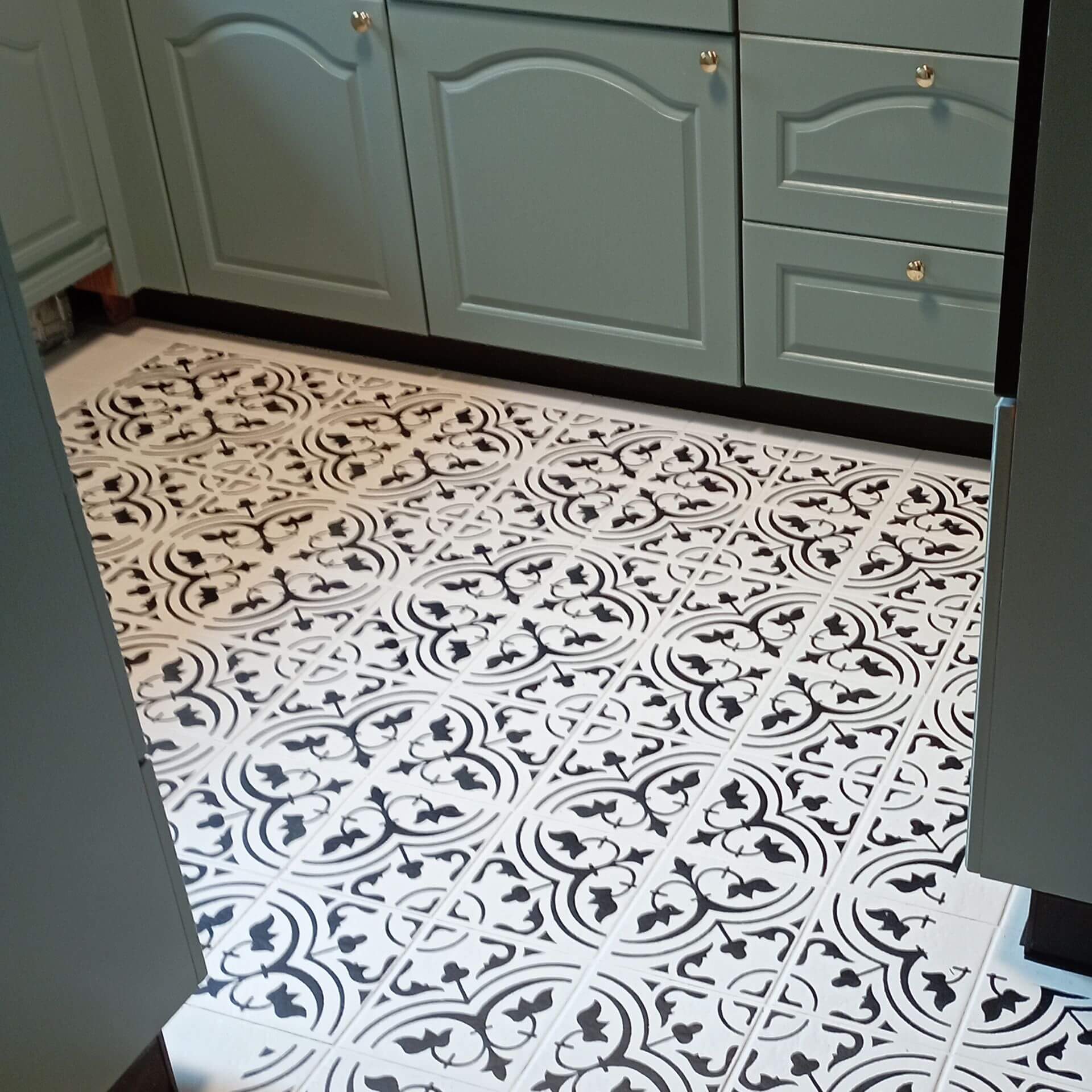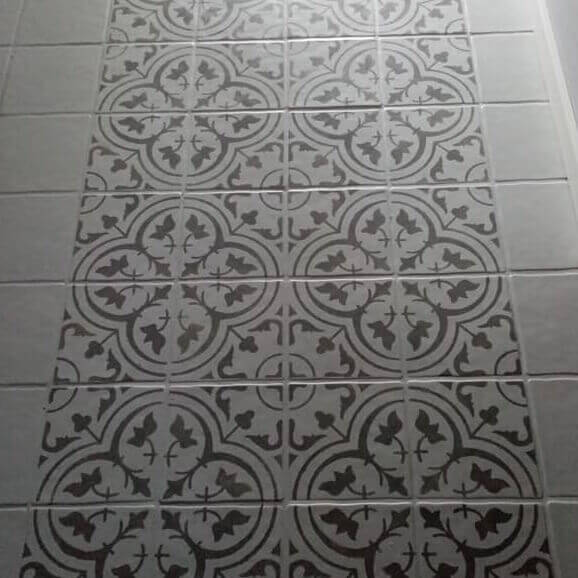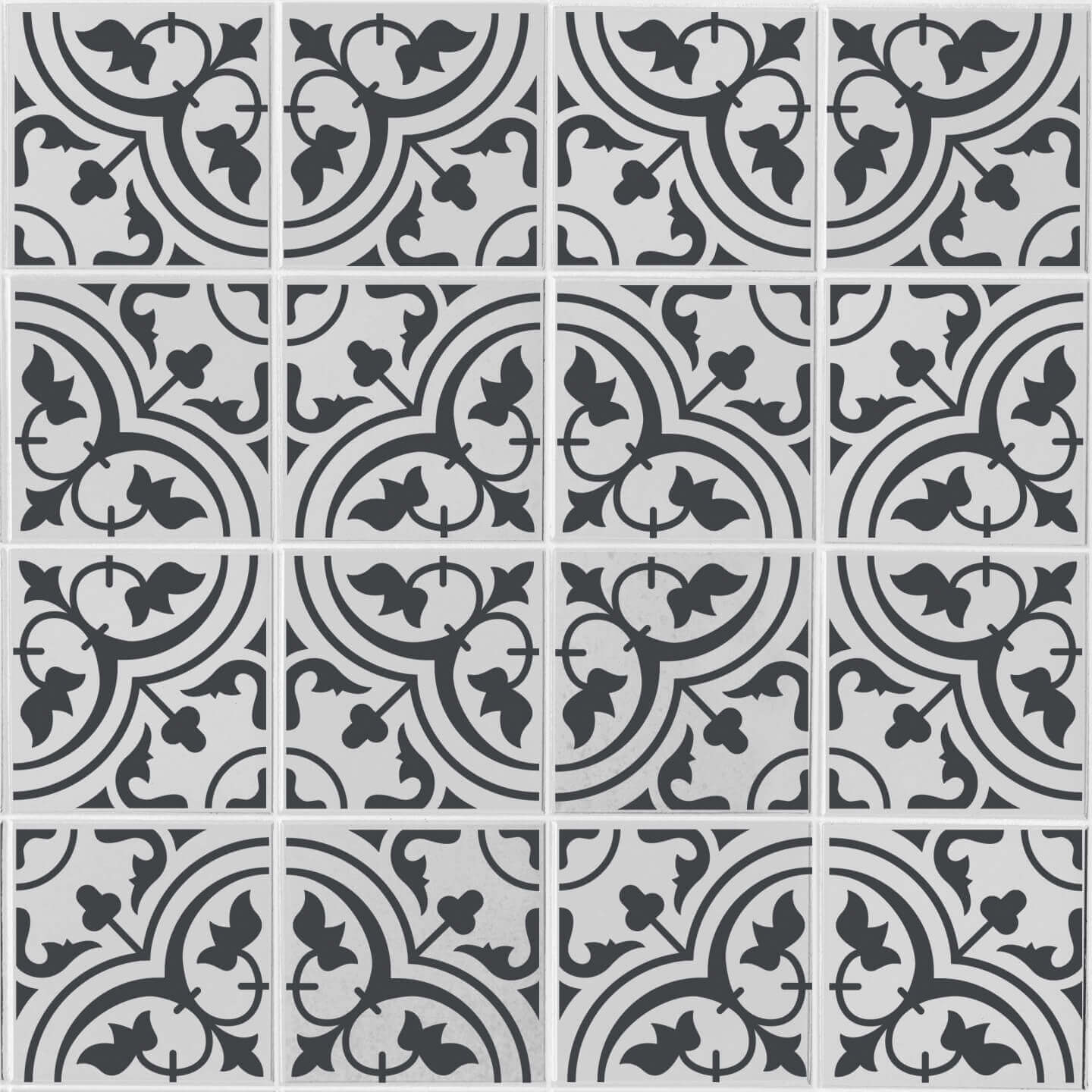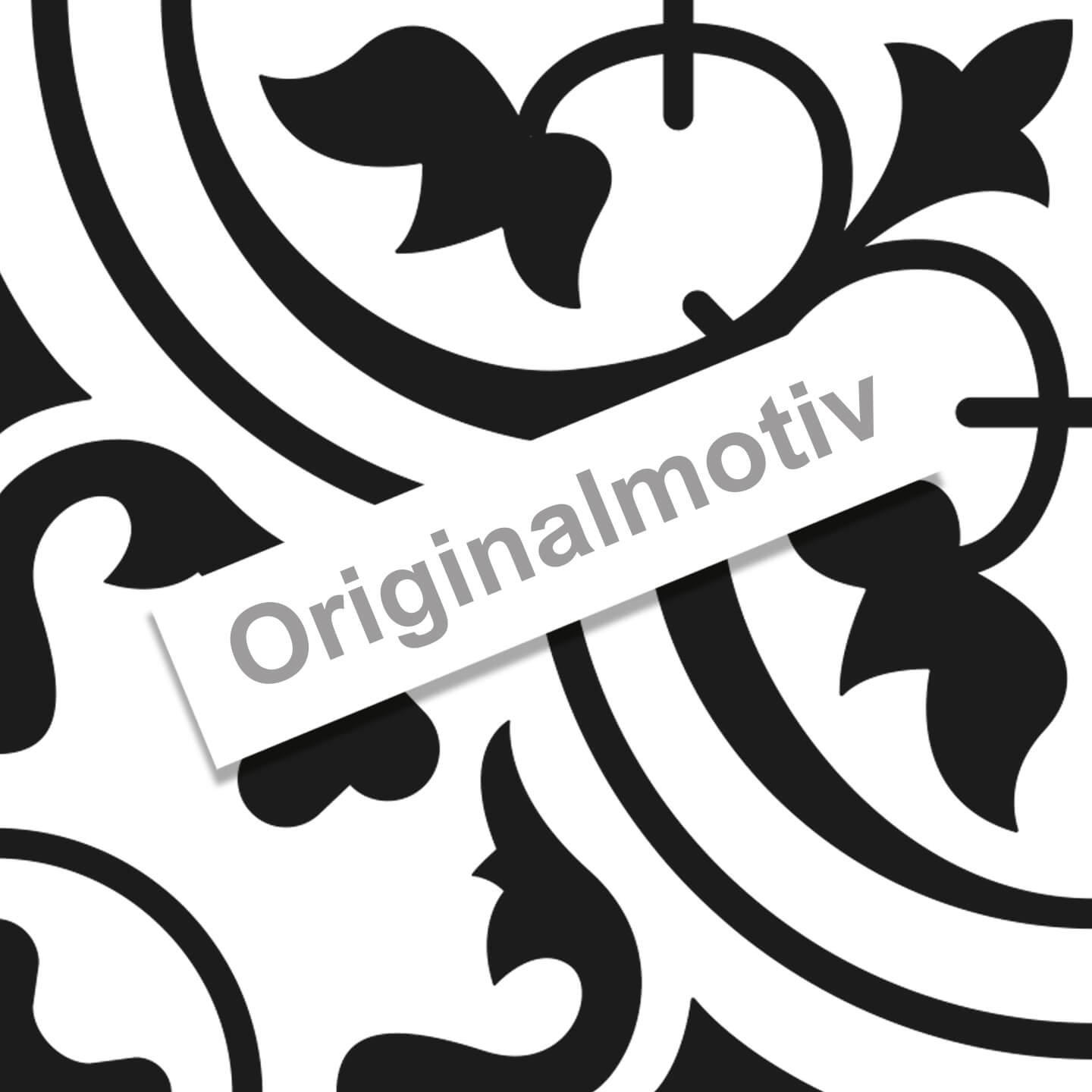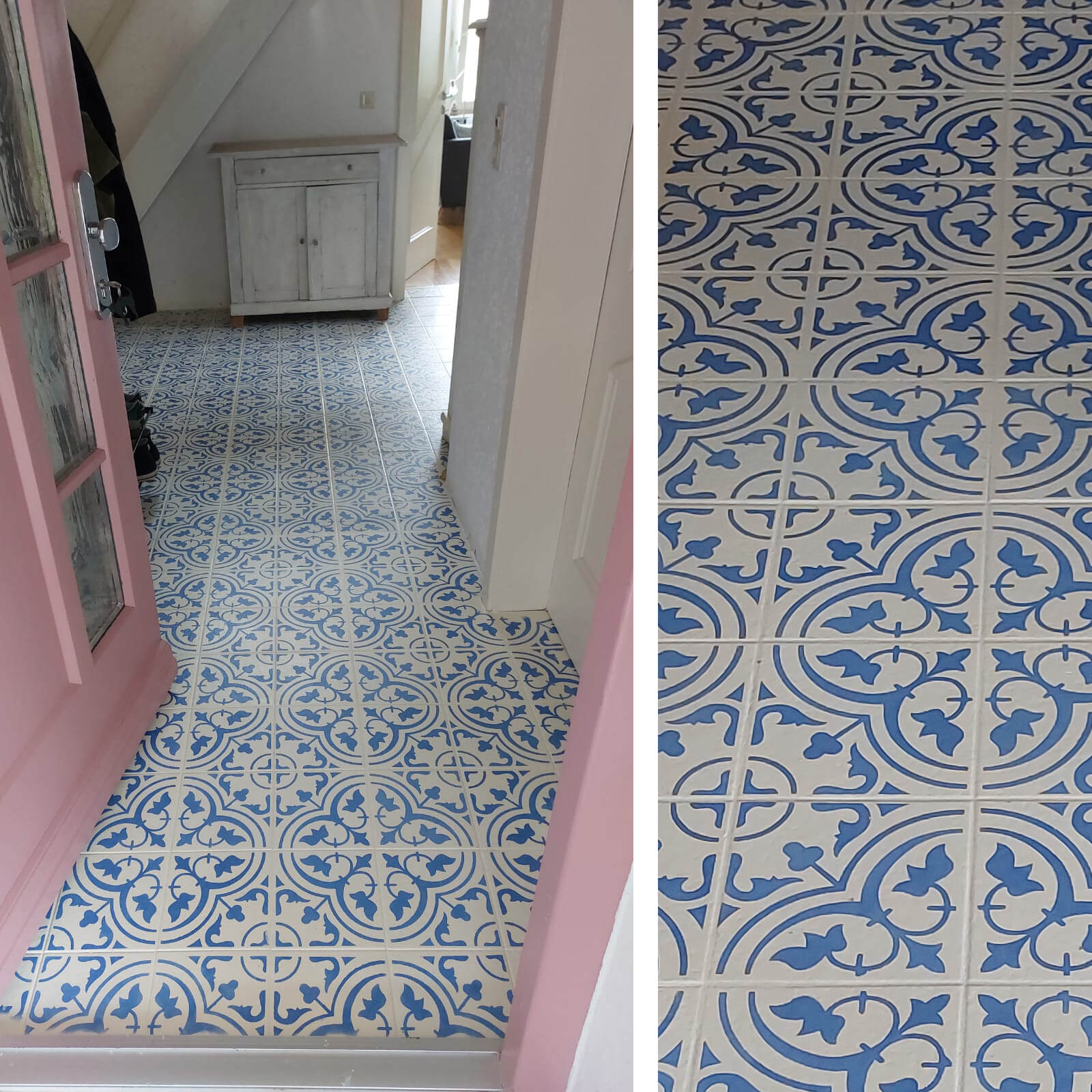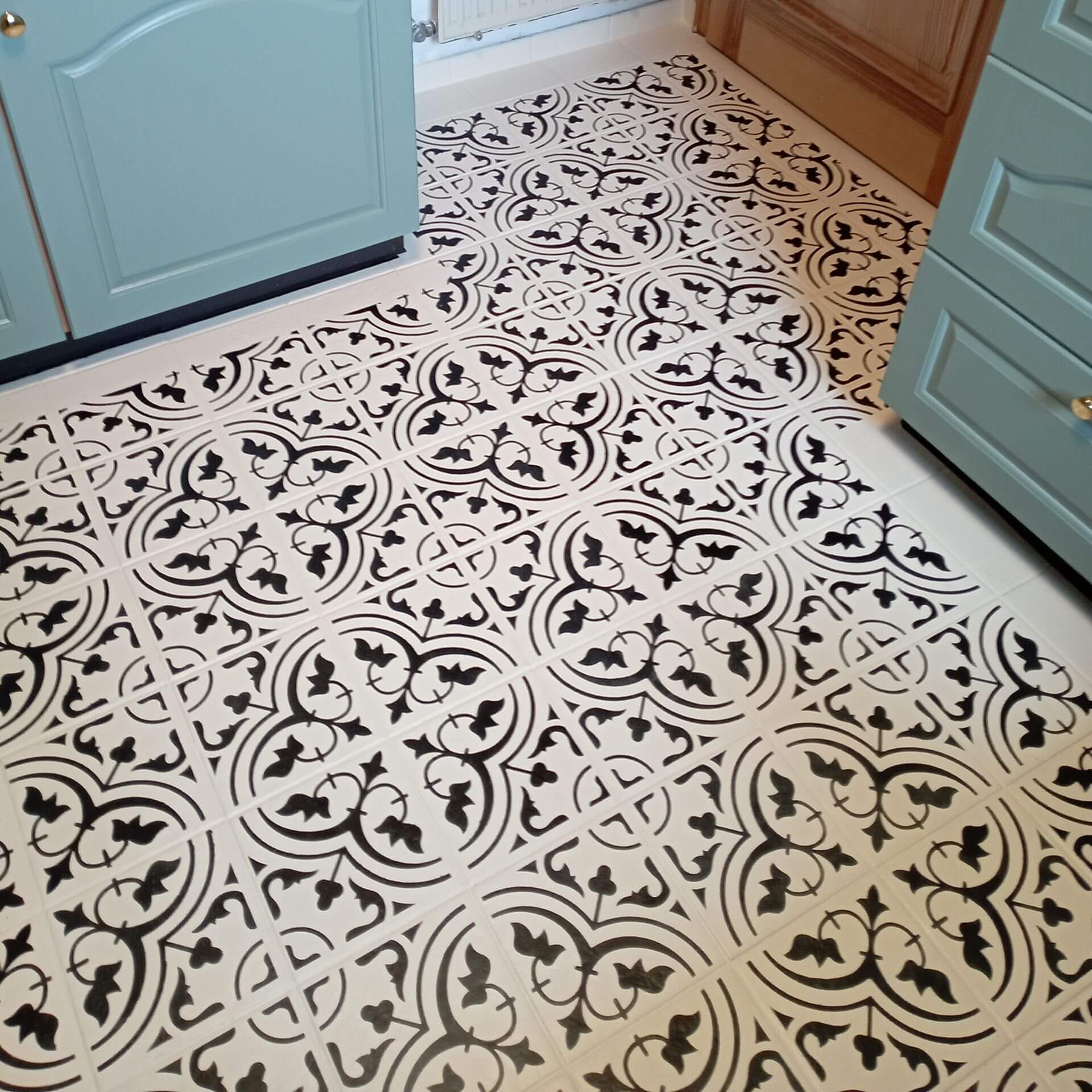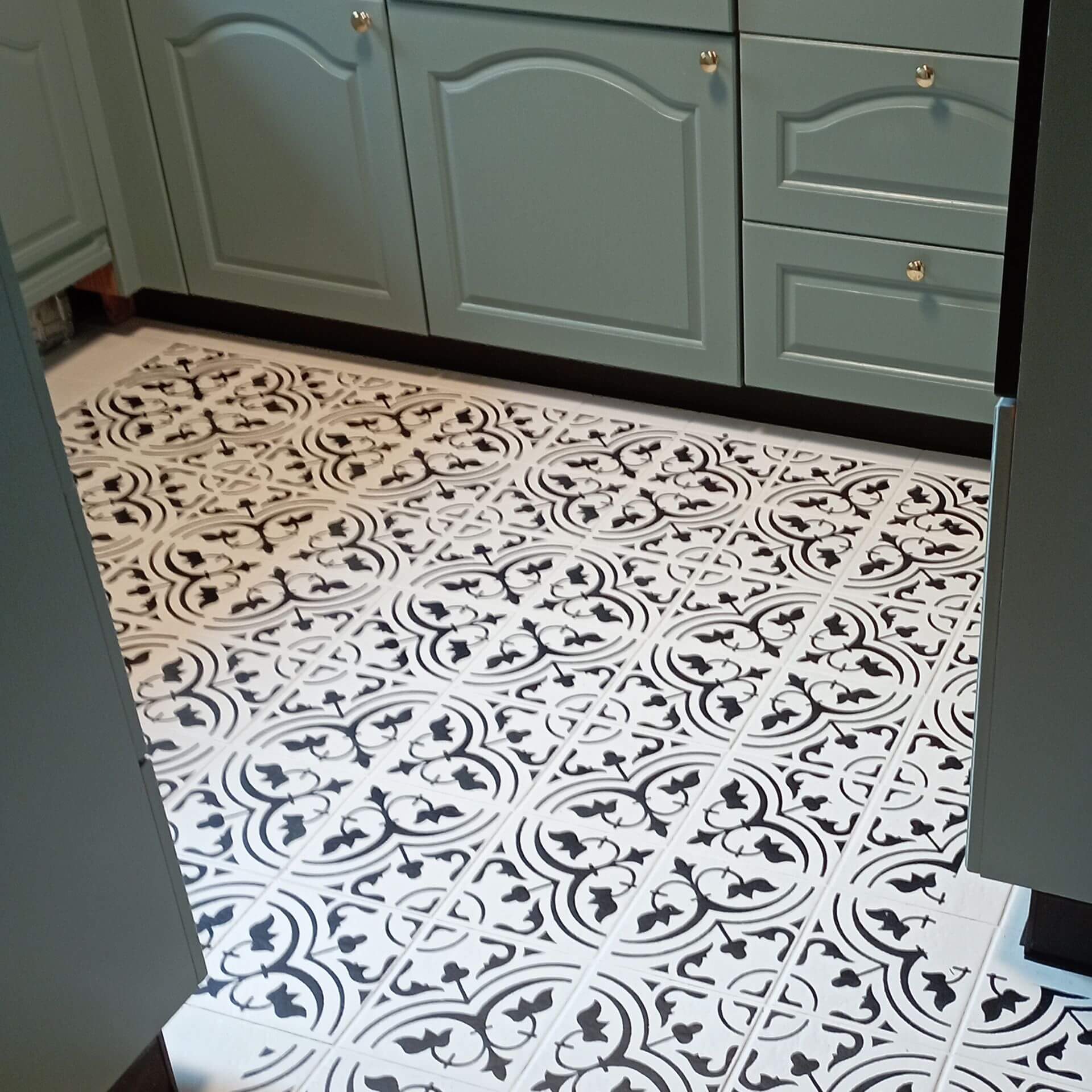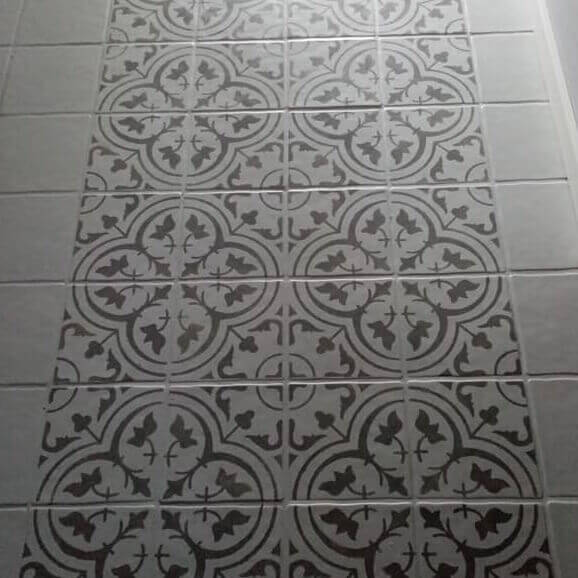 MissPompadour
Stencil Lissabon
|
19cm
With the Lisbon creative stencil, large-scale patterns can be achieved on tiles and walls. Because the creative stencil Lisbon can be applied four times as large. The pattern of the stencil Lissabon comes from old Portuguese floor tiles.
This is how it works with the stencils
Available, delivery time 2 to 4 Working days
High quality products for your perfect result
Free & individual color consultation
Safe delivery by DHL GoGreen
This is what our customers say
The stencil Lisbon
For this charming décor, the designer was inspired by an old Portuguese tile pattern. The special thing about the stencil Lisbon is that you can print large-scale patterns with it. This is because four parts of this stencil have to be placed next to each other as a square. You then get a large design. This has a fantastic effect on larger areas, especially on the floor. By the way, you can also work wonderfully with two different colours for this tile pattern. This makes it easy to achieve the look of old cement tiles. Especially if you use colours from the same colour scheme, such as different shades of grey. Of course, this principle can also be applied to shades of green, brown and blue. Let your creativity run free!
Using the stencil lisbon on the floor - preparation
First of all, clean the floor well. The surface must be free of dust and, above all, grease. The best way to do this is to use To Clean from MissPompadour. Then apply the base colour. For tiles, use the Eggshell Varnish from MissPompadour. For an untreated wooden floor, you can also work with wall paint. If the floor is already painted, it is better to use the varnish. For easier work, you can extend your paint roller with a broom handle. Always paint the floor twice and let the paint dry thoroughly. Only then can you start stencilling.
Working with the stencil lisbon
When applying the stencil, make sure to work perpendicularly. With floor tiles, you can perhaps align yourself with the subfloor tiles. For a wooden floor, use a spirit level to determine horizontal and vertical lines. Mark these lines on the floor with a soft pencil. Use the marks that you find on the stencil. If you stencil with different colours, let the paint dry well after each colour application before you start with the next colour. The stencil can be easily cleaned with water after each colour application. At the very end, stabilise the floor with one of the sealants from our collections.