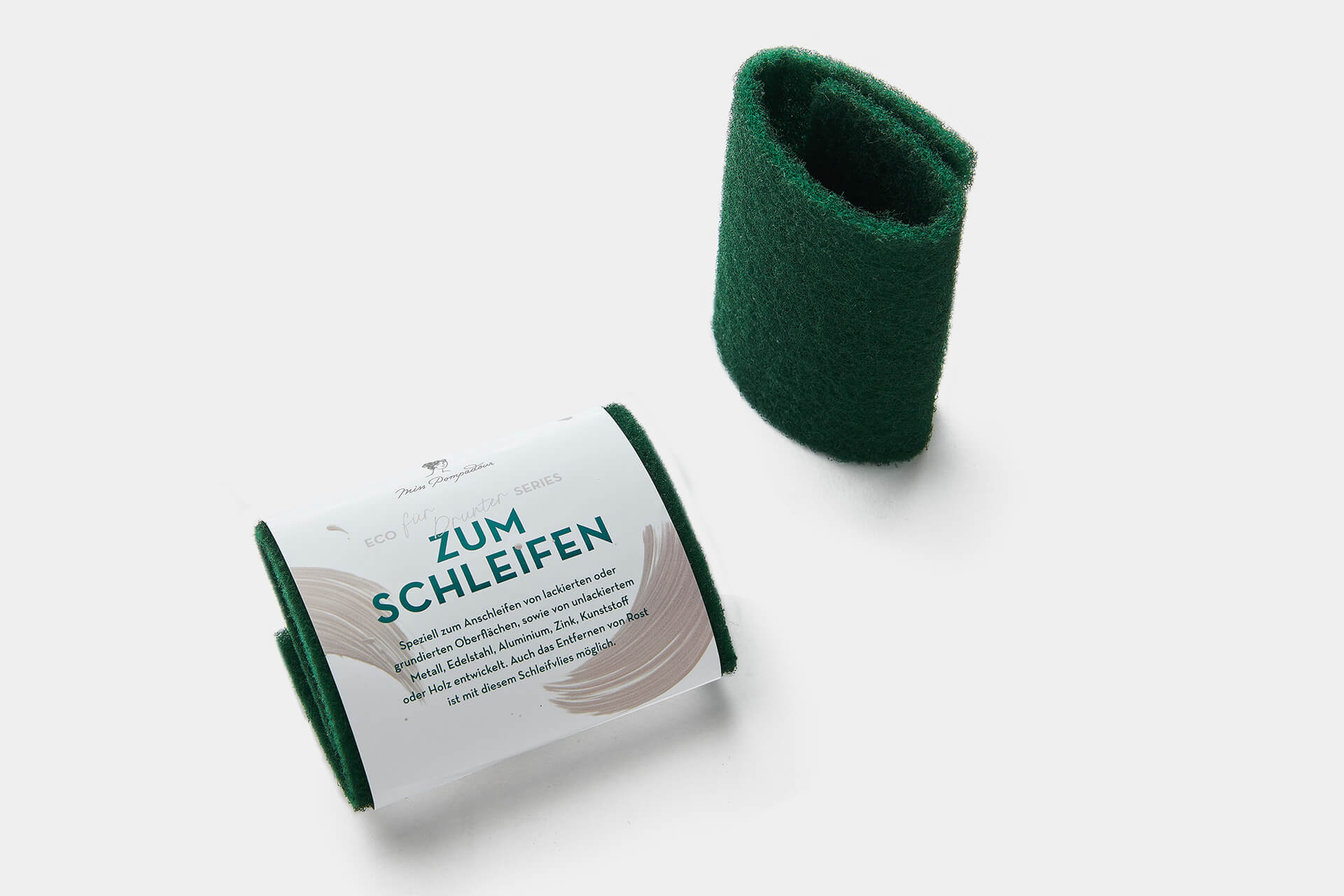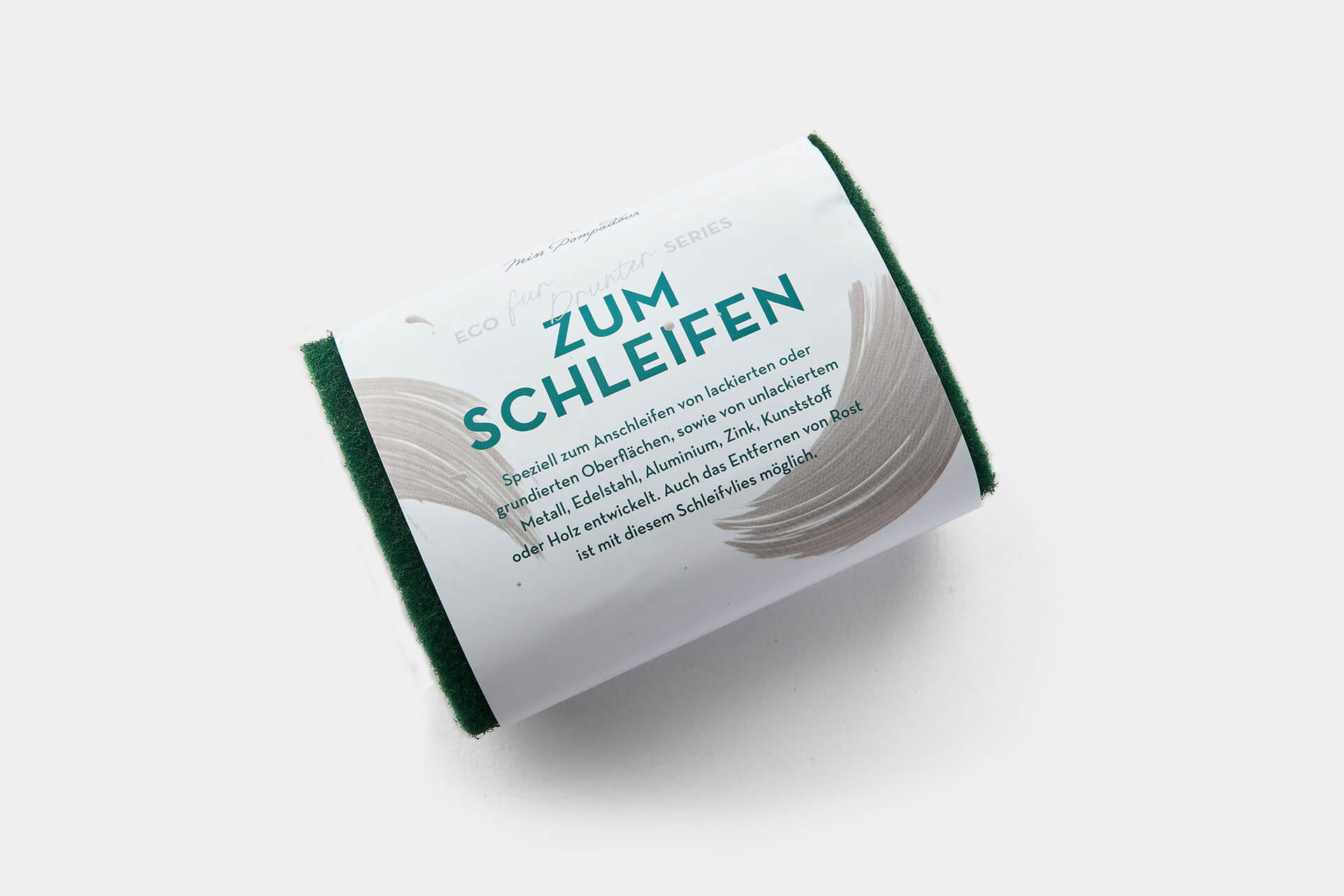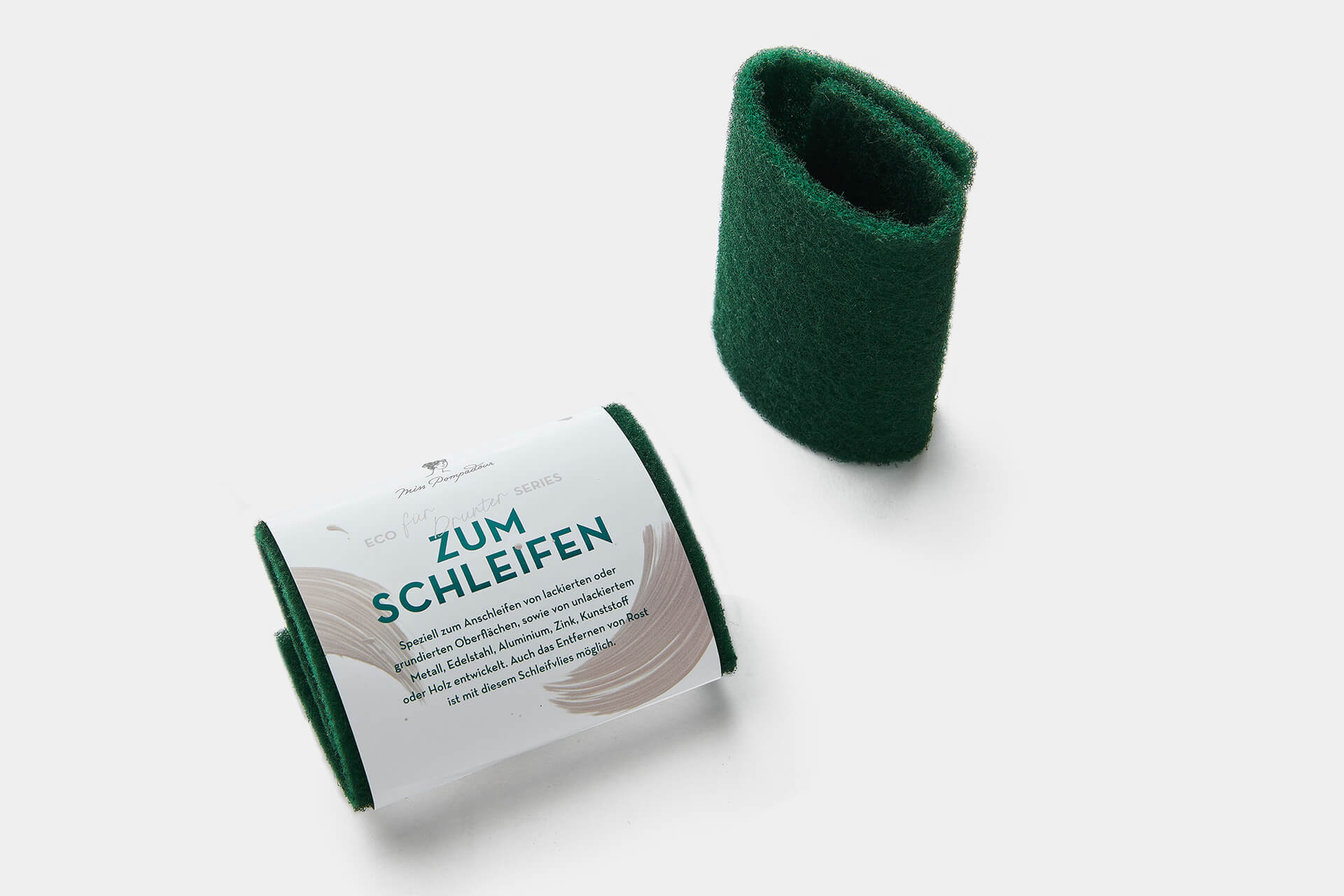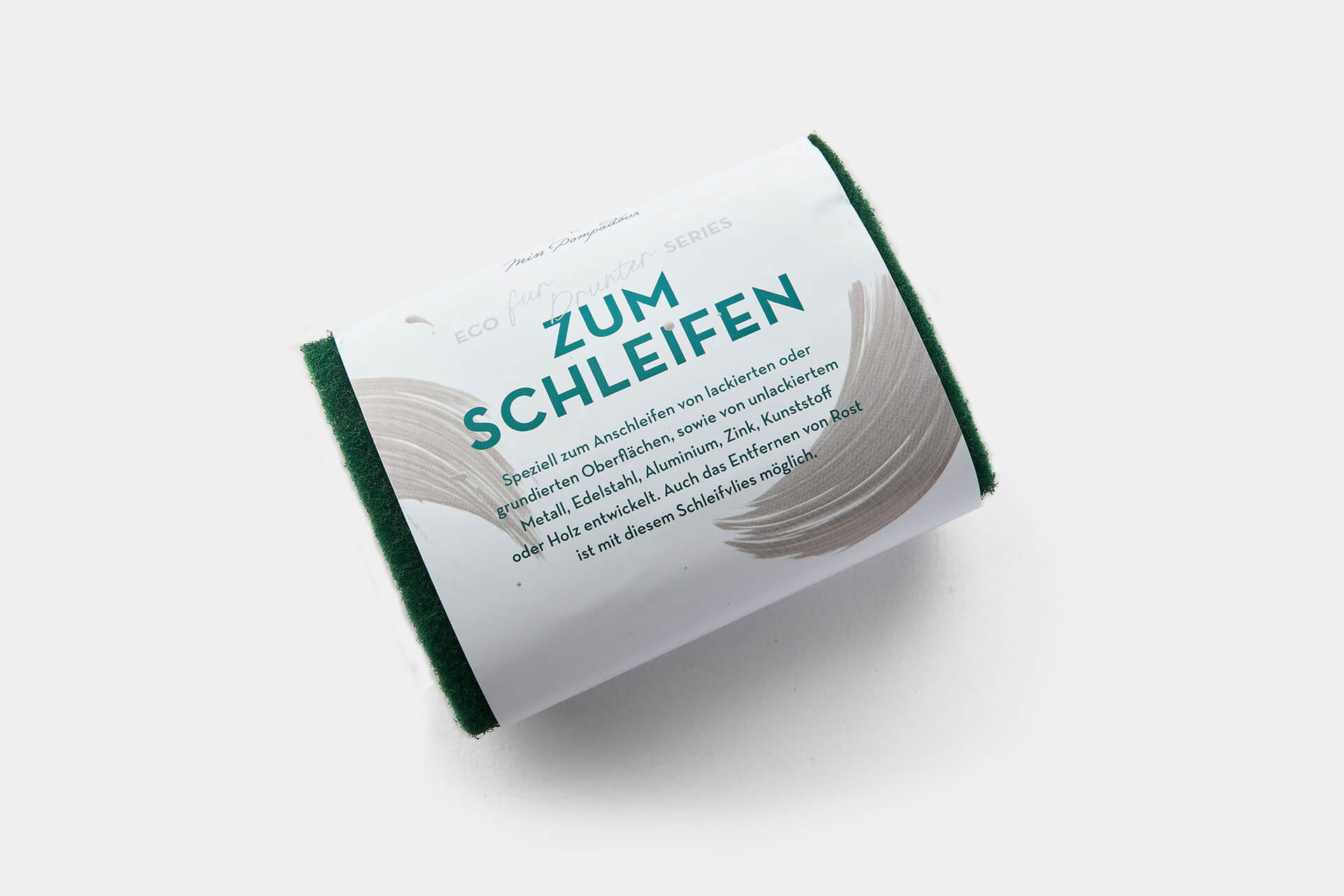 MissPompadour
To Sand - Sanding Pad
To Sand is suitable for creating smooth, flat surfaces. Our MissPompadour Sanding Pad is indispensable for creating Shabby or Vintage style furniture.
Available, delivery time: 2 to 4 Working days
⭐️ Very popular product: Bought over 542 times during the last weeks
High quality products for your perfect result
Free & individual color consultation
Safe delivery by DHL GoGreen
This is what our customers say
To Sand - MissPompadour Sanding Pad
Actually, you can apply our water-based paints on all smooth surfaces without any preparatory work. The paint will adhere easily to high-gloss surfaces on the second coat, especially if you've primed with To Bond. But sometimes a painted surface is not completely even. Or you have painted raw wood and the small wood fibres stand up when drying, so that the surface is not completely smooth. Then you should use the MissPompadour Sanding Pad. It's gentle and won't ruin the texture of your painting surface. With To Sand you will achieve smooth surfaces that can then be beautifully finished with water-based paints. You will notice that good quality, as with brushes and paint rollers, also plays an important role with a sanding pad if you want to achieve a perfect result.
Our Sanding Pad for Shabby Chic furniture design
If you want to refurbish old furniture and achieve a beautiful vintage effect, you definitely need a powerful sanding pad. After you have thoroughly cleaned your piece, paint it twice with your chosen colour. After you have painted it opaque and the paint is thoroughly dry, use To Sand. Now slowly and carefully sand any areas that would have suffered from years of use and look a little "worn". Sand away the paint down to the wood. If your piece is made of very light wood, such as softwood, you can stain the areas with dark paint before painting. This will give you a more striking contrast. You can then bring out these areas with the MissPompadour Sanding Pad. Work with the Sanding Pad until you are satisfied with the vintage look. Finally, you should finish the piece of furniture with colourless or antique wax. Of course, clear varnish is also suitable for stabilising. We have described the exact procedure in our blog!
The application of To Sand on metal
When you paint an old piece of furniture, the lock plates, keys, even the handles and furniture knobs are often still attractive, but the surface is not in good condition. Simply paint over them with our chalk paint! And finally, when the paint has dried well, sand the metal out again with the MissPompadour Sanding Pad. This gives a great used effect. You can also finish the metal with clear lacquer or top coat.
| | |
| --- | --- |
| Dimensions: | The Sanding Pad has a size of 115/250mm |