We celebrate the launch of LittlePomp
Win a LEMO Chair + LEMO Bouncer incl. stand from CYBEX Gold
Are you bursting with ideas and in absolute nest-building fever? Then start designing your child's room with our LittlePomp paint. This week only, you can even order our new chalk paint free of shipping costs. And we're throwing in a mega surprise on top. With a bit of luck, one of our 3 teddy bears will be hiding in your package and you'll get your entire order refunded. But that's not all! In addition, we will give you a CYBEX LEMO Chair and LEMO Bouncer with base in the colour "Stone Blue".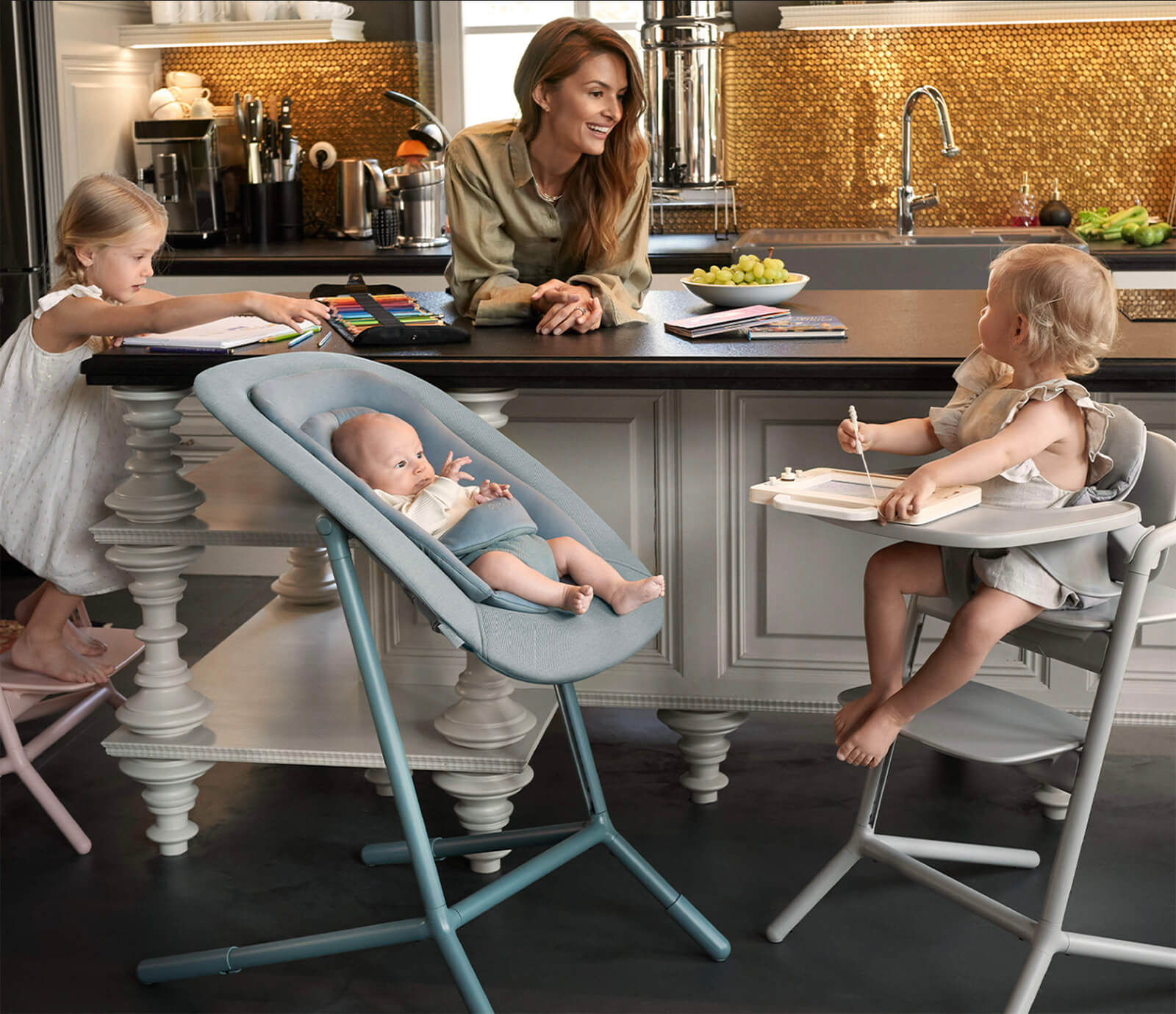 3x
CYBEX LEMO Chair + LEMO Bouncer incl. stand to win
LEMO grows with you in all phases of life, thanks to the matching accessories
Individual height and depth adjustment
Effortless adjustment, seat can be adjusted without tools
Simple, timeless design
Wheels on the legs reduce the risk of tipping over and make it easy to move the chair around the home
Here's how!
Order LittlePomp paint and win with a bit of luck
Choose your favourite colour
All colours and other products of our shop are included - only condition: Your order must contain at least one LittlePomp colour.
Place order & participate
All orders placed between 11 and 18 September will automatically be entered into the prize draw. With a bit of luck, one of the 3 lucky teddy bears will end up in your parcel.
Do you have the lucky teddy?
If he is hiding in your package, you will receive your order free of charge and a CYBEX LEMO Chair and LEMO Bouncer as a gift. In this case, please contact our customer service so that we can send you your prize.

Conditions of participation competition
1. Acknowledgement of the conditions of participation
By entering the competition organised by MissPompadour, the entrant(s) expressly and bindingly accepts the following terms and conditions of entry. The competition is not connected to Facebook, Instagram, YouTube and is in no way sponsored, supported or organised by the platforms.
2. Eligibility
Natural persons aged 14 and over are eligible to participate and win. Excluded from participation are all employees of MissPompadour and their respective first and second degree relatives, as well as their cohabiting partners. Also excluded are the sponsors and their respective first- and second-degree relatives, as well as their cohabiting partners and all persons who are or were involved in the implementation of the promotion.
3. Duration of the Match / Playing Times
The game begins on 11.09.2022, with the publication of the LittlePomp launch. The game ends on 18.09.2022. The winner(s) will be contacted by MissPompadour in the form of your order by 26.09.2022 at the latest. Then the winner(s) must contact MissPompadour back by 07.10.2022 at the latest to claim their prize. If this does not happen by the specified date, a new winner(s) may be drawn by MissPompadour.
4. Game mode
Participation is possible by placing an order during the period 11.09.2022 - 18.09.2022, which will receive at least one colour pot of LittlePomp. By random chance, a teddy bear will be hidden in three of the orders. Whoever finds this in their order wins. Participants agree to have their profile usernames as well as their profile pictures published if they win. On misspompadour.co.uk and/or on social media, the username of the winner of the competition may be published.
5. Win
All orders during this period that meet the criteria will be shipped free of charge within Germany and Austria. In addition, CYBEX will provide three "Lemo High Chairs" and three "Lemo Bouncers" each in the colour Stone blue to be raffled off in the course of the competition. The products will be raffled off in combination to 3 winners. In addition, the winner(s) will be refunded the order value.
6. Promotion
The winner(s) undertake(s) to be available for photo/image and text promotions, including on the Internet, within reasonable limits and agree(s) to their name being mentioned in this context.
7. Privacy
The privacy conditions of MissPompadour apply.
8. Legal process
Legal recourse is excluded.
9. Severability clause
Should individual provisions be invalid, this shall not affect the validity of the remaining provisions.

This is what our LittlePomp chalk paints and varnishes can do
VOC-free and extra robust
"Can I paint the nursery when I'm pregnant?"
With our LittlePomp chalk paint, nothing stands in the way!The nursery is your child's first place of retreat. That's why it should be especially cosy and give our little ones a feeling of security and trust. Thanks to the 15 enchanting, soft pastel shades, you can create a feel-good oasis that not only pleases your child, but also you.
With our understated and friendly LittlePomp colour shades, you can create an environment where your child feels safe and secure. With LittlePomp, you choose a vegan, VOC-free chalk paint that you can use with a carefree during pregnancy and that is, of course, completely safe for your child. As the nursery often turns into an adventure playground for our little ones in everyday life, LittlePomp is particularly robust and impact-abrasion-resistant!
What's more, the chalk varnish is DIN EN 71-3 approved for wooden toys. So grab your LittlePomp and brush, and off you go on your next colourful adventure!
About the colour shades: Even newborns can perceive and distinguish colour nuances after only a few weeks. With only small colour changes in the room, you can respond to your child's individual needs, create pleasant but also exciting colour stimuli, and thus optimally support your child in discovering its surroundings.
The special thing about LittlePomp is not only the application, but also that choosing the shades is as easy as child's play. Let yourself be inspired by our colour samples. The names of the colour shades tell you which feelings and characteristics of our little ones are appealed to by the individual colour shades.
Colour & inspiration for the children's room
Video: We show you how creatively you can use the LittlePomp chalk paints for the whole nursery.