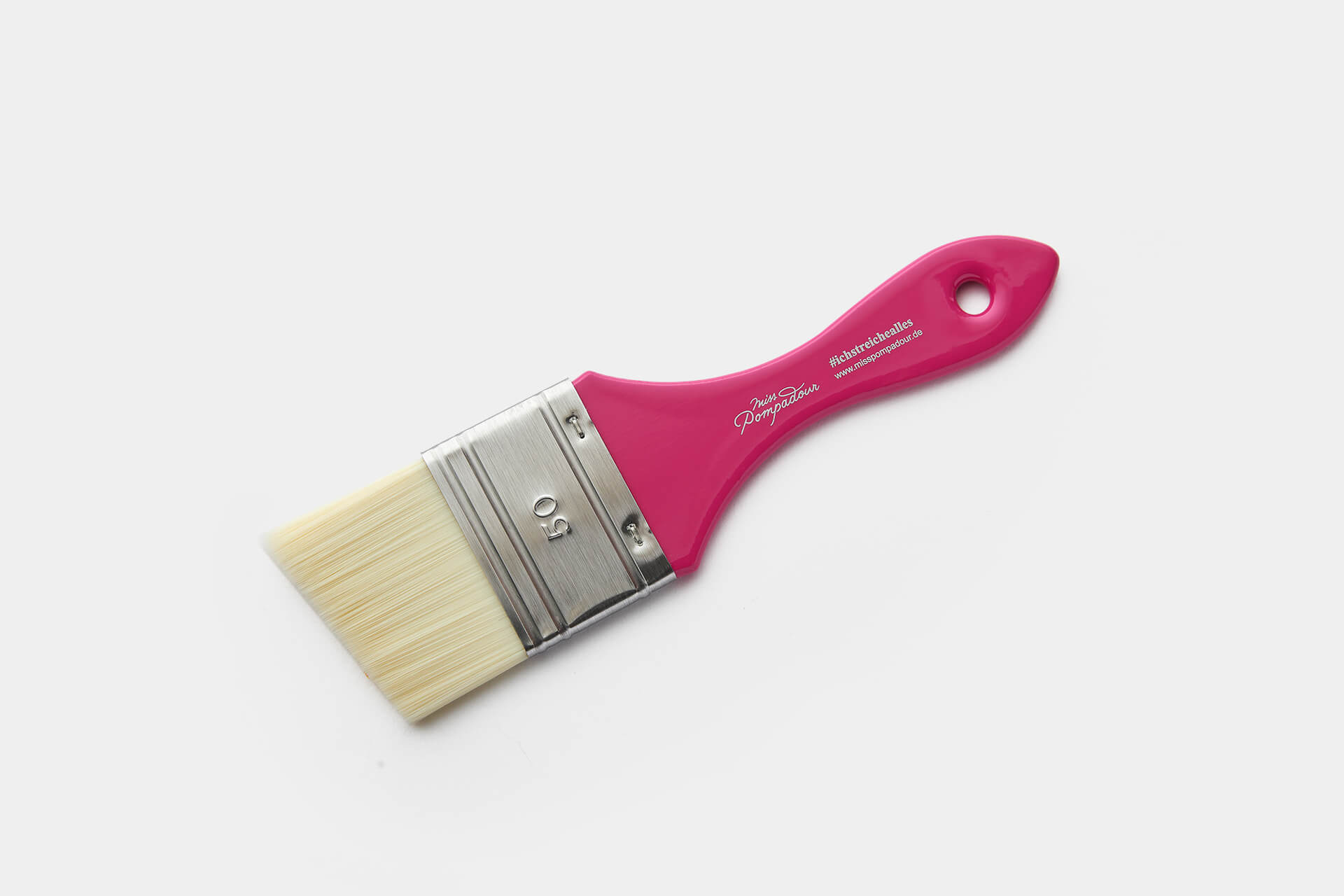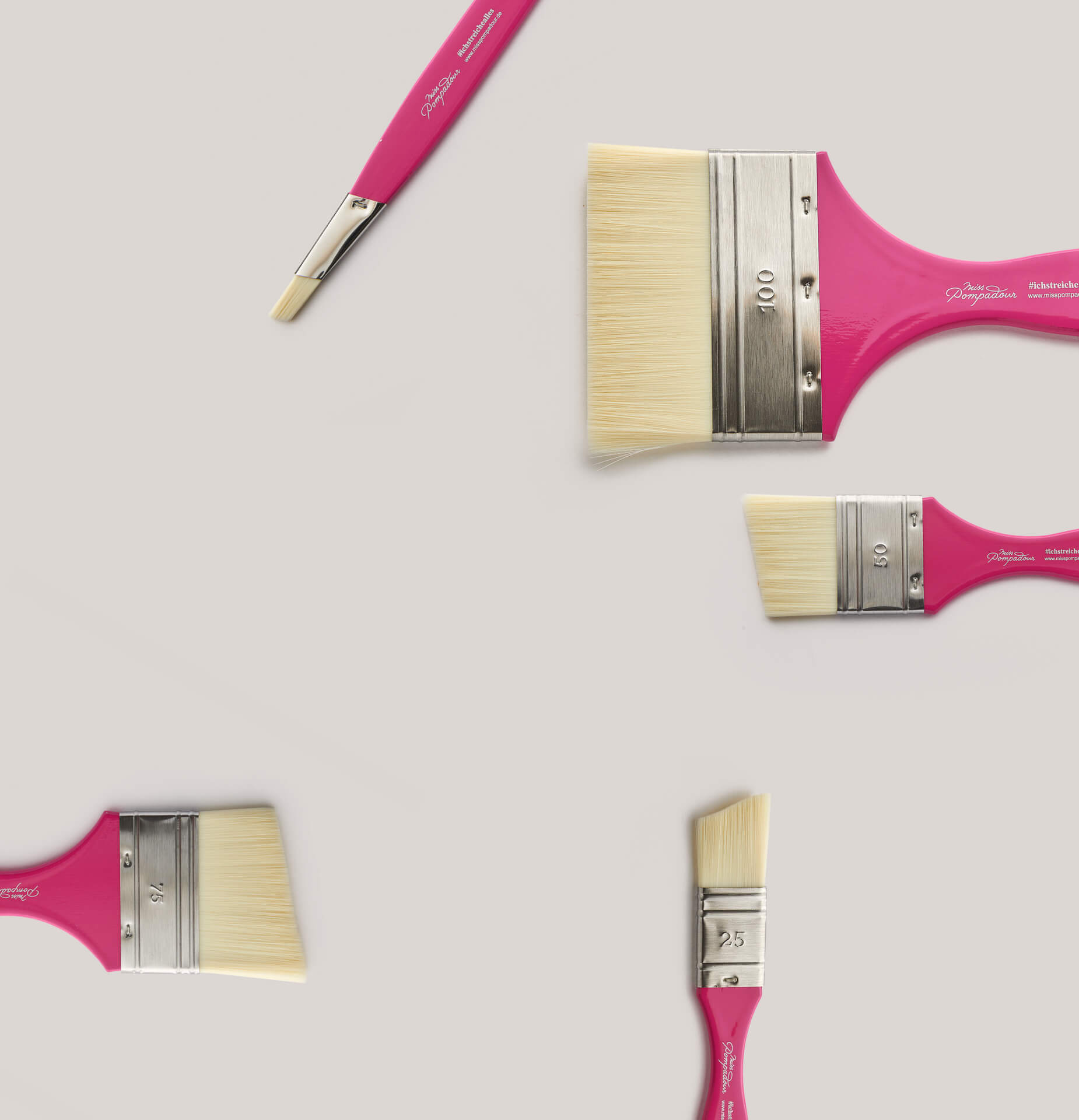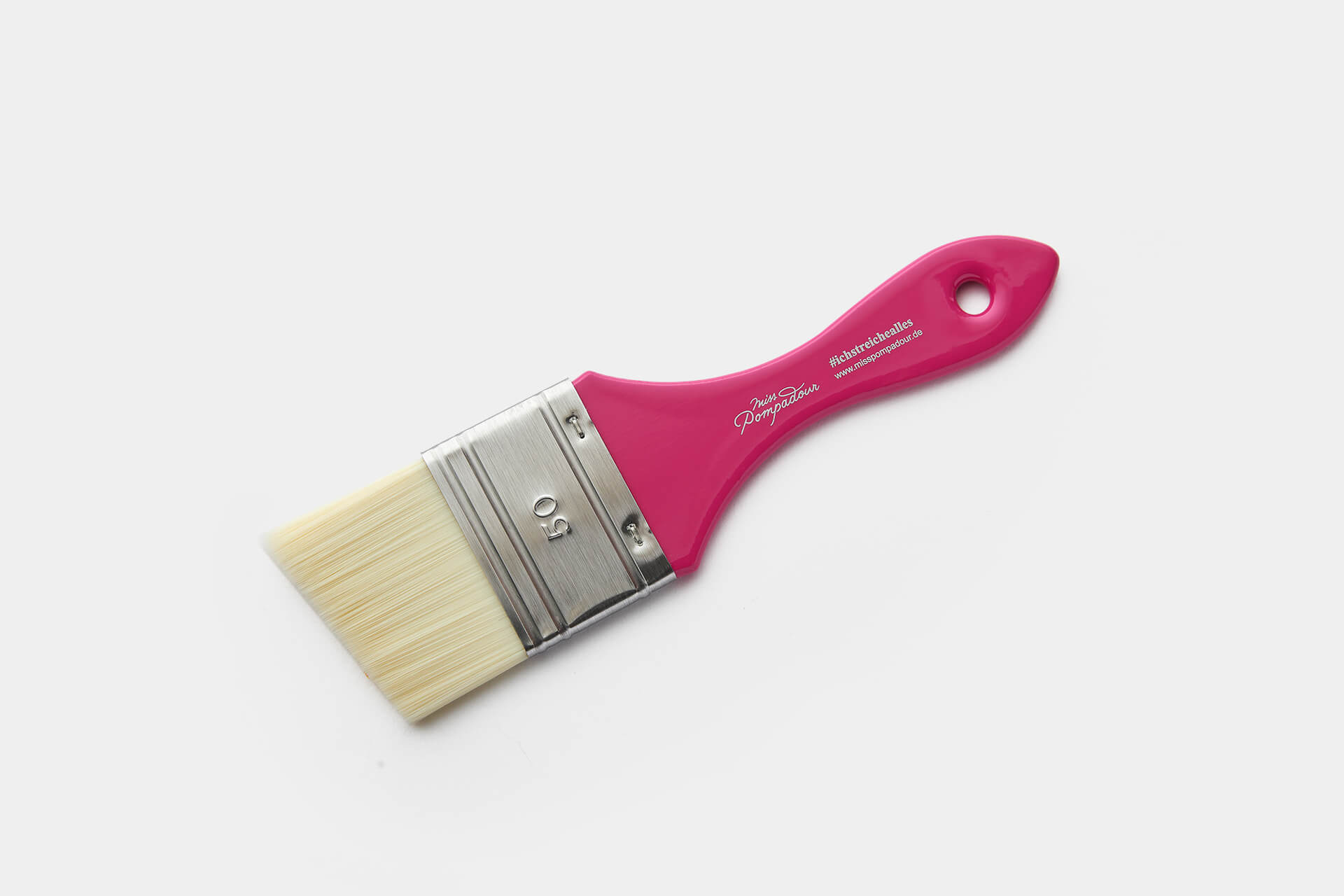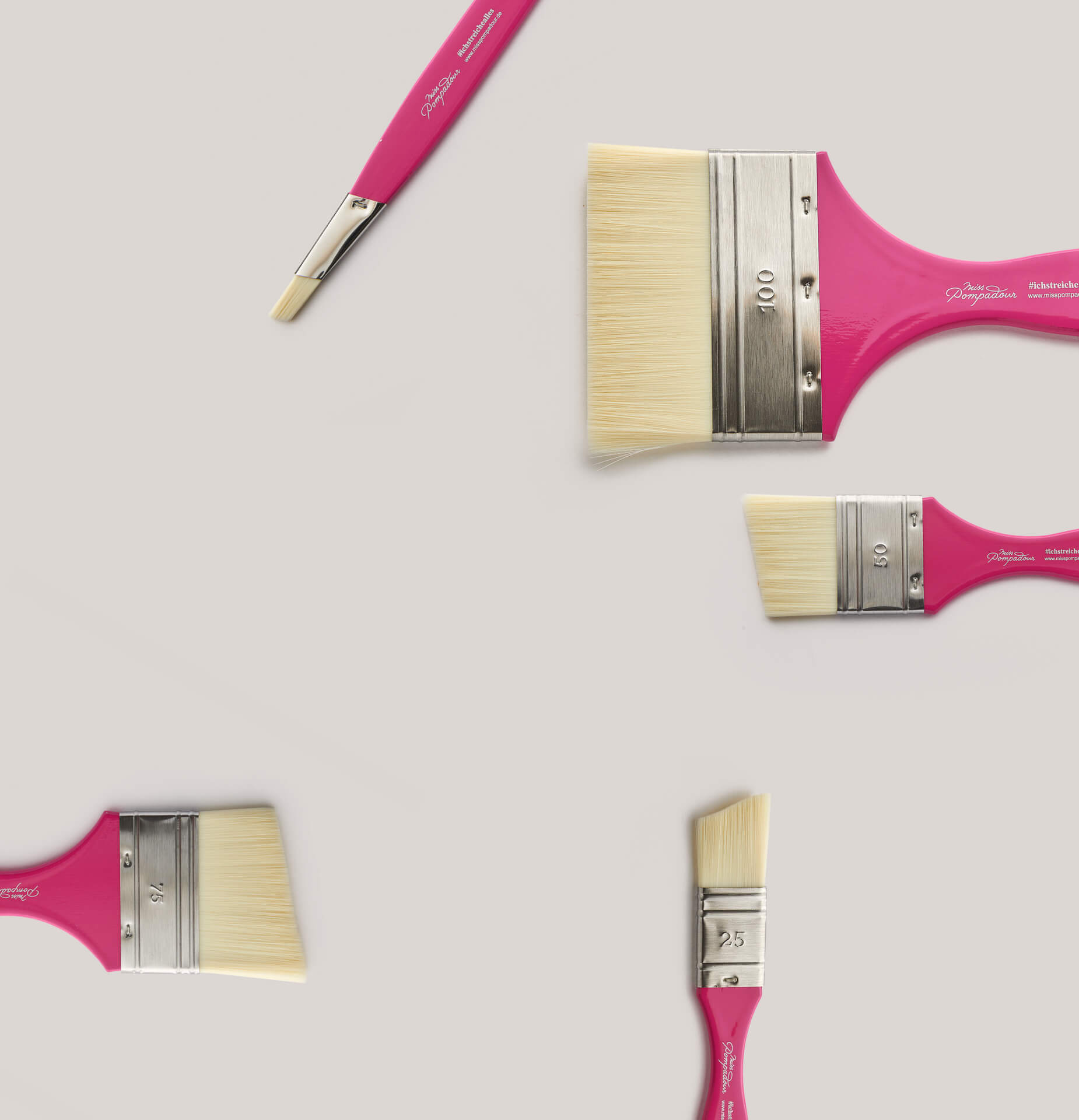 MissPompadour
To Paint - Fine Brush 50mm
To Paint - brush 50mm creates a smooth surface. Due to the angled shape, the vegan fine MissPompadour brush also reaches hidden angles and edges. The 50mm wide angled brush is a real all-rounder.
Streak free result


All-rounder for various projects
Vegan
Made in Germany
Wood from controlled cultivation
Available, delivery time: 2 to 4 Working days
⭐️ Very popular product: Bought over 2150 times during the last weeks
High quality products for your perfect result
Free & individual color consultation
Safe delivery by DHL GoGreen
This is what our customers say
Whether you want to paint a door or a detailed piece of furniture - you will find our brushes in different designs and widths. Some of them are even so fine that you don' t even need to mask them for a clean stroke.
To Paint - fine MissPompadour brush - 50mm
To Paint - brush - 50mm by MissPompadour is a real painting professional. Because it meets the highest standards of functionality and durability. First of all, the fine brush 50mm has a stable, stainless steel ferrule. Because the quality of the brush ferrule is essential for a good fixing of the hair. Painting is no fun if the brush loses hair at regular intervals on the freshly painted surface
To Paint - our fine brush - the trim
Of course, the hair or bristles, the so-called trim, is the most important thing in a good brush. Our brushes have a trim made of Falbex synthetic hair, which makes them ideal vegan brushes. This bristle is suitable for all types of paint, but is especially good for water-based paints, whether it is wall emulsion or varnish. It can also be used for glazing. The soft synthetic hairs guarantee an extremely high paint absorption. And they are so fine that they leave no traces when applying the paint. So if you don't want the look of a brush at all, go for this flat brush. Because with it you will achieve a completely smooth, streak-free surface. The bevelled brush shape is particularly ingenious. The fine tip allows you to paint into hard-to-reach corners and edges.
To Paint - brush 50mm - environmentally friendly and made in Germany
The wooden handles of the MissPompadour brush are made of FSC-certified beech wood from controlled cultivation in Europe. They are light and lie well in the hand. By the way, all brushes are made in Germany. The brushes are easy to clean with warm water and a little soap. It is best to use To Clean for this. Given the high quality of our brushes, it's worth it. Because if you take care of your brush with this handmade soap, you will enjoy it for many years. It really is a "brush for life". And therefore also a contribution to sustainability. The 50mm wide angled brush is a real all-rounder. But we also offer the To Paint in three other widths: The 25mm wide brush is suitable for small work pieces or paint applications in different colours and touch-up work. The 75mm brush is very good for large areas. And of course we also have a 100mm brush - for those who prefer to paint large areas instead of rolling them