Paint Spray System
Painting and rolling large areas can be exhausting! Why not just spray it? With the Wagner paint spray system you can beautify your walls and furniture in no time at all. Spray an even paint result!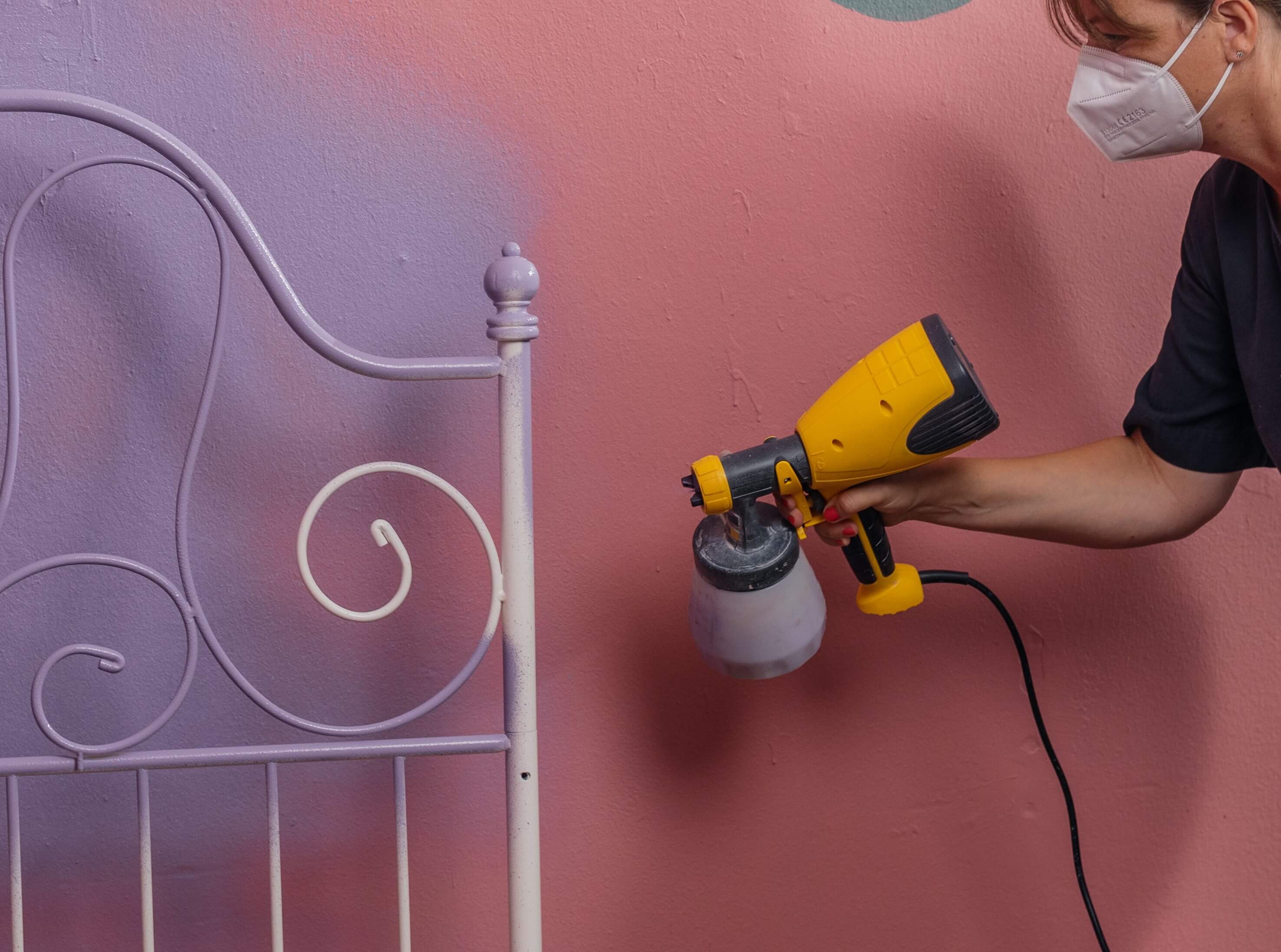 Buy Wagner paint spray system at MissPompadour.
This is where pink meets yellow. MissPompadour meets Wagner.
Wagner, the company that contributes the rich yellow, is the world market leader for the paint spray system. And the fresh pink is an identifying mark for all MissPompadour products.
Wagner paint spray system not only for professionals
With the professional spray system you now have the possibility to turn paint into a very fine mist and thus to distribute it evenly even on large surfaces and hard-to-reach areas.
The powerful boost turbines develop a decent pressure so that even our somewhat more viscous paints can be applied undiluted. And the multi-adjustable spray jet of the innovative spray attachments guarantees an evenly covering application of paint.
Powerful, light and handy.
Whether you want to save yourself the strenuous task of painting large areas with a roller and brush or want to work on fences, rattan and wicker furniture, with a Wagner spray system you can get the job done quickly. Especially because the spray guns are so handy and light.
The Wagner paint spray systems are especially suitable for the water-based paints from MissPompadour. Especially as they can be easily cleaned with water after work.